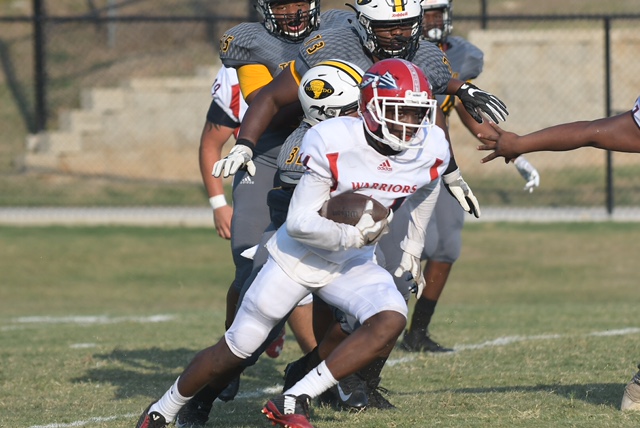 Lakeside (2-0) has jumped out to an undefeated record on the back of incredible offensive output.
The Warriors put up over 500 yards of total offense in last week's dismantling of Montgomery.
Head coach Jason McClendon has the fantasy trio of quarterback Jordan Preuett, running back Jacquez Lott and wide receiver Travion Sanders, all putting up Madden-like numbers.
Expect the Warriors to roll on this Friday in Sibley against Beekman.
Glenbrook (0-4) is on the opposite side of the table. Tonight's game against Riverfield Academy will be as tough as any game this year for head coach Drew Maddox's Apaches.
"They are a 3A school who went 10-2 last season," Maddox said. "It's going to be a tough game for us."
Maddox had to endure five starters being injured in last week's loss to Central Hinds. The Apaches were only able to dress 16 players.
Hopefully, Glenbrook is at full strength tonight. More than likely, it won't make up for the sheer depth of each of the Apaches' opponents. Not being able to rest any players on offense or defense puts Maddox at a significant disadvatage. Both Lakeside and Glenbrook are at home tonight, with scheduled kickoffs for 7 p.m.