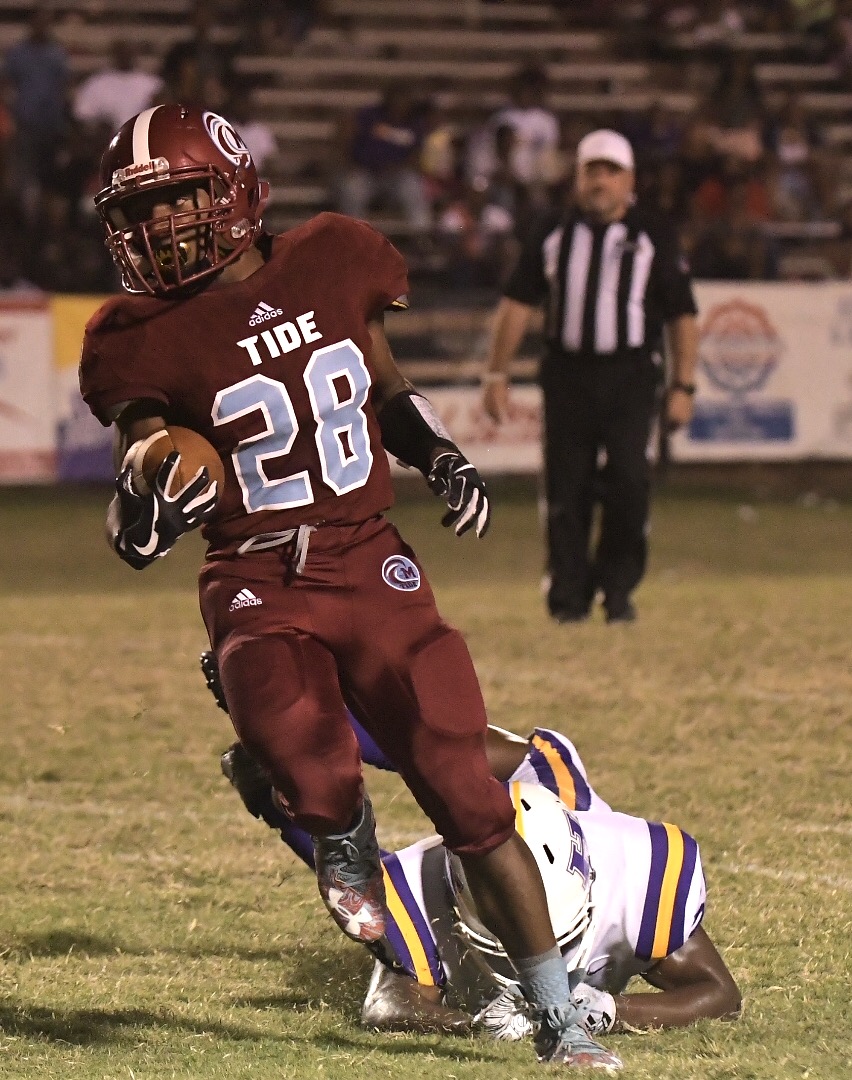 It's the third week of the high school football season and we're already in seemingly "must-win" situations for two area teams. North Webster (0-2) travels to Minden (0-2) tonight for what promises to be a knock down, drag out affair.
Minden has had trouble nailing down exactly what they need to work on after two weeks of regular season play. In their first game against Haughton, the Tide were poised to possibly steal a win before crumbling toward the end of the game. The Bucs looked like a machine in that game, and Minden hung in the game stride-for-stride for the most part.
The Tide fell in week two to storied small school Haynesville in a rainy, wet, sloppy game.
Those two losses are nothing to cancel the season over, but a few concerns are glaring to anyone who witnessed the games.
First, how much can head coach Spencer Heard really expect out of sophomore quarterback Trenton McLaughlin?
"The talent is obviously there," Heard said. "It's just going to be about experience and getting snaps."
McLaughlin has looked the part so far. He can make throws against his body and hit his receiver in the chest from anywhere on the field. The kid just has that natural ability to play quarterback at a high level. The problem is that with so much riding on every game and every snap, the pressure can get really high, really fast. Lucky for the Tide, McLaughlin has remained just as poised after mistakes as he does when he succeeds.
More than that, Minden need four consistent quarters on both sides of the ball. They have been breathtaking on defense most of the season, only to allow a couple of big plays that cancel out all of the hard work. It won't be difficult for Heard to get his team up for this game.
For North Webster, the questions are also at quarterback. Starting quarterback Tyrell Markray hasn't taken a snap yet in the regular season due to injury. Head coach John Ware hasn't nailed down a return for Markray.
"It could be this week," Ware said on Sunday. "It's a long season so we don't want to rush him. Obviously he's a big part of our plans."
The Knights lost to Haynesville as well in the season opener, before getting drilled by North Desoto last Friday. Again, two losses to two dynamite teams means Ware hasn't hit the panic button. That also means that Friday's game against Minden could define the season.
With a win, you have knocked off your rival and could potentially string a couple of wins together to turn around the season. Lose tonight and frustration and pressure really begin to mount.
A rivalry game between two teams desperate for their first wins of the season makes Friday at 7 p.m. at The Pit the place to be. You won't want to miss this one.