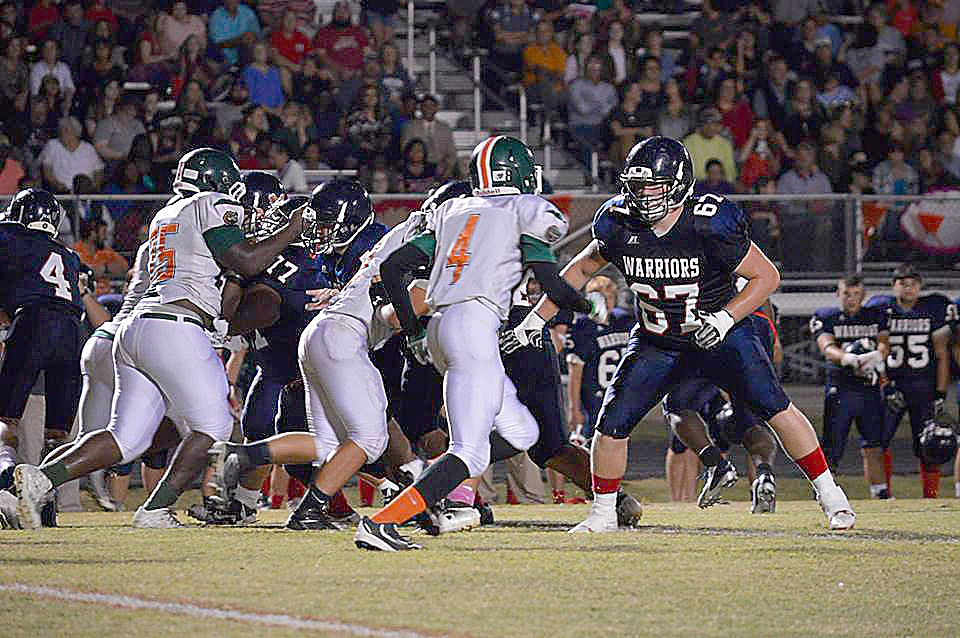 SIBLEY – Homecoming night looked like it might produce a little magic for the Lakeside Warriors.
Things were going the Warriors way as they led 12-6 to start the second half, however it was not meant to be.
A pair of critical turnovers cost the Warriors big as the visiting Lakeview Gators came into Sibley and stole a 26-12 win.
"We had a lead at halftime," Lakeside head coach Jason Martin said after the game. "I think our kids didn't understand what to do, they've never really been in that situation. We were kind of flat coming out of halftime and we just couldn't execute at the end to get the job done."
Lakeside scored first with a Jayke Stewart touchdown run, followed by a quick strike from Lakeview to tie the game at 6-6.
A Chase Mitchell touchdown for the Warriors made the score 12-6 before halftime, and Lakeside held until the intermission.
The offense couldn't execute in the second half, as a pick six and a fumble recovery for a touchdown gave Lakeview a shocking lead in the third quarter.
The Warriors could not recover from the monumental momentum swing, fading to the finish.
Lakeside's losing streak is extended to 19 games, as the team prepares for another tough matchup with Jonesboro-Hodge next week.
"It's a process," Martin said. "As down as we are, when you look at the start of the year we've gotten so much better. We're heading in the right direction, but the only way to change the culture is to start winning."