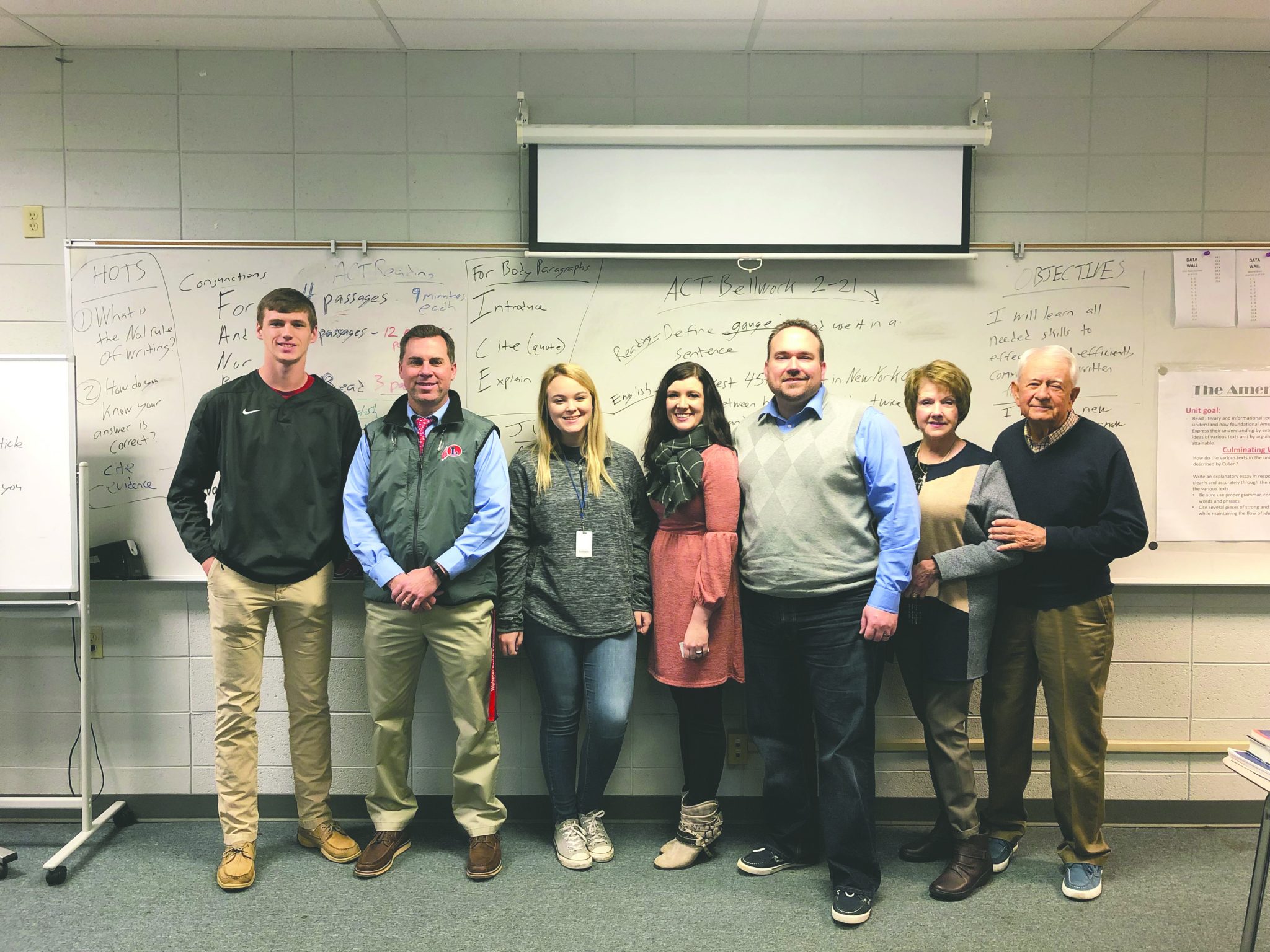 Lakeside students have earned trips four times in six years
Special to the MInden Press-Herald
Lakeside's juniors have done it again. For the second consecutive year and the fourth time in six years, Lakeside will be sending two students to Washington D.C. after winning the annual Claiborne Electric essay contest.
This year's winners are Karli Gotshall and Jordan Pruett. They are enrolled in Josh Beavers' English III honors class.
In total, eight Lakeside juniors have earned a trip to the nation's capital since beginning participation in the contest in 2014.
"This goes to show the quality of students at Lakeside as well as the teachers we have in the classroom," said Richard Noles, former superintendent of schools and current Claiborne Electric board member. "Two years in a row for a school this size to win is remarkable."
The trip is scheduled for June and is all-expenses paid. It will feature meetings with congressional leaders, tours of the capitol, White House, and other halls of legislation. The students will also gain valuable insight into the political process and forge friendships for the future.
Gotshall's essay was a call to action to address growing problems in our veteran care system. Specifically, she offered solutions on ways to bring greater attention to soldiers suffering from PTSD. In her interviews, she spoke with numerous local veterans, doctors, and media members. One of those veterans was Minden Press-Herald owner David Specht Jr.
"This is such a great thing for those kids," Specht said. "Karli had very thoughtful questions and was very professional. I am glad I could be a small part of her win."
Pruett wrote about the merits of legalizing marijuana. From an objective perspective, he lined out pros and cons of the issue. "To be honest, I didn't think Jordan's essay would win because of the subject matter," Jordan's teacher, Josh Beavers, said. "But it so was very well phrased and his sources were excellent. I'm glad that he was recognized."
Beavers went on to complement the junior class. "I've told them that this year's senior class is one of the strongest Lakeside has ever had. That they have big shoes to fill. But so far they are answering that challenge."
The Claiborne Electric essay contest features schools from six parishes, most of which are much larger than Lakeside. Gotshall and Pruett will visit D.C. in June.