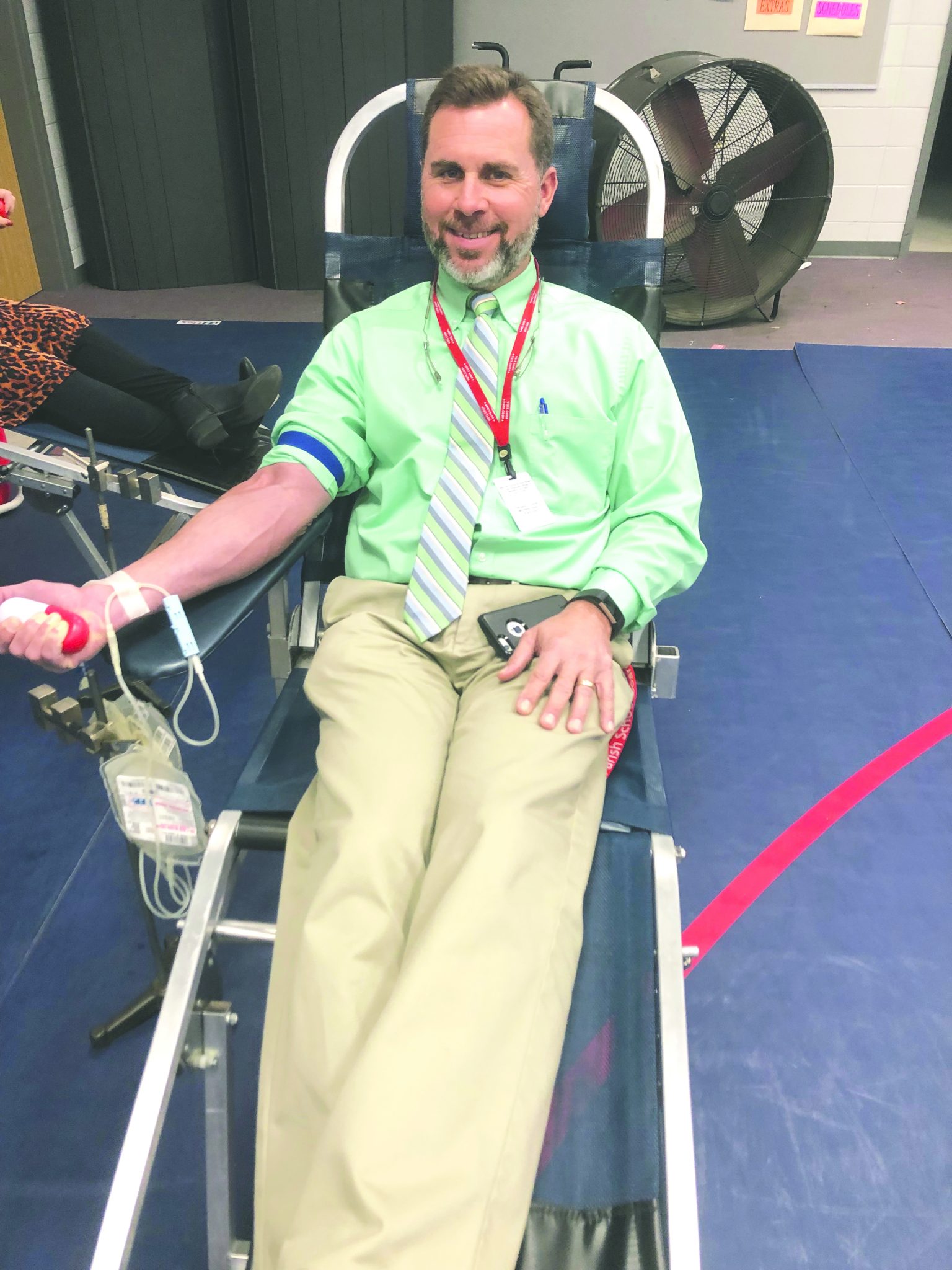 Special to the Minden Press-Herald
Someone in America needs blood every two seconds. Depending on how fast you read this article, two dozen or more people could have perished due to a critically low blood supply.
It's a constant battle to shore up the blood reserves we need to combat disease and death.
Lakeside Jr./Sr. High School is doing its part. One unit of blood can save three lives, and one transfusion usually results in the donation of three units.
Doing the math, now that students and faculty have participated in the traditional spring semester donor drive, more than 225 sons and daughters, mothers and fathers, can see another day if tragedy strikes.
"We set a record today," said Madalyn Culpepper, Lakeside science teacher and event organizer. "Our kids and teachers and staff really turned out to help."
LifeShare Blood Center in Shreveport/Bossier City reported that blood reserves hit a dire mark on January 4.
They attributed the sharp decline in giving to the holiday season when blood collections numbers usually drop significantly and the need for blood often increases. Recent reports reflect the patient use of blood supply has exceeded blood donations, which has resulted in a one day or less supply for nearly all blood types and components.
Lakeside's showing is traditionally one of the strongest among local schools and could have likely been stronger if the event was open to more students. There are restrictions on who can donate blood such as age, health, weight, etc. Also, a portion of juniors and seniors were out today due illness.
According to the American Cancer Society, some two million people are expected to be diagnosed with cancer in 2019. Many of them will need blood, sometimes daily, during their chemotherapy treatment. Blood reserve is also essential for surgeries, chronic illnesses, and traumatic injuries. Furthermore, a single car accident victim can require as many as 100 pints of blood.