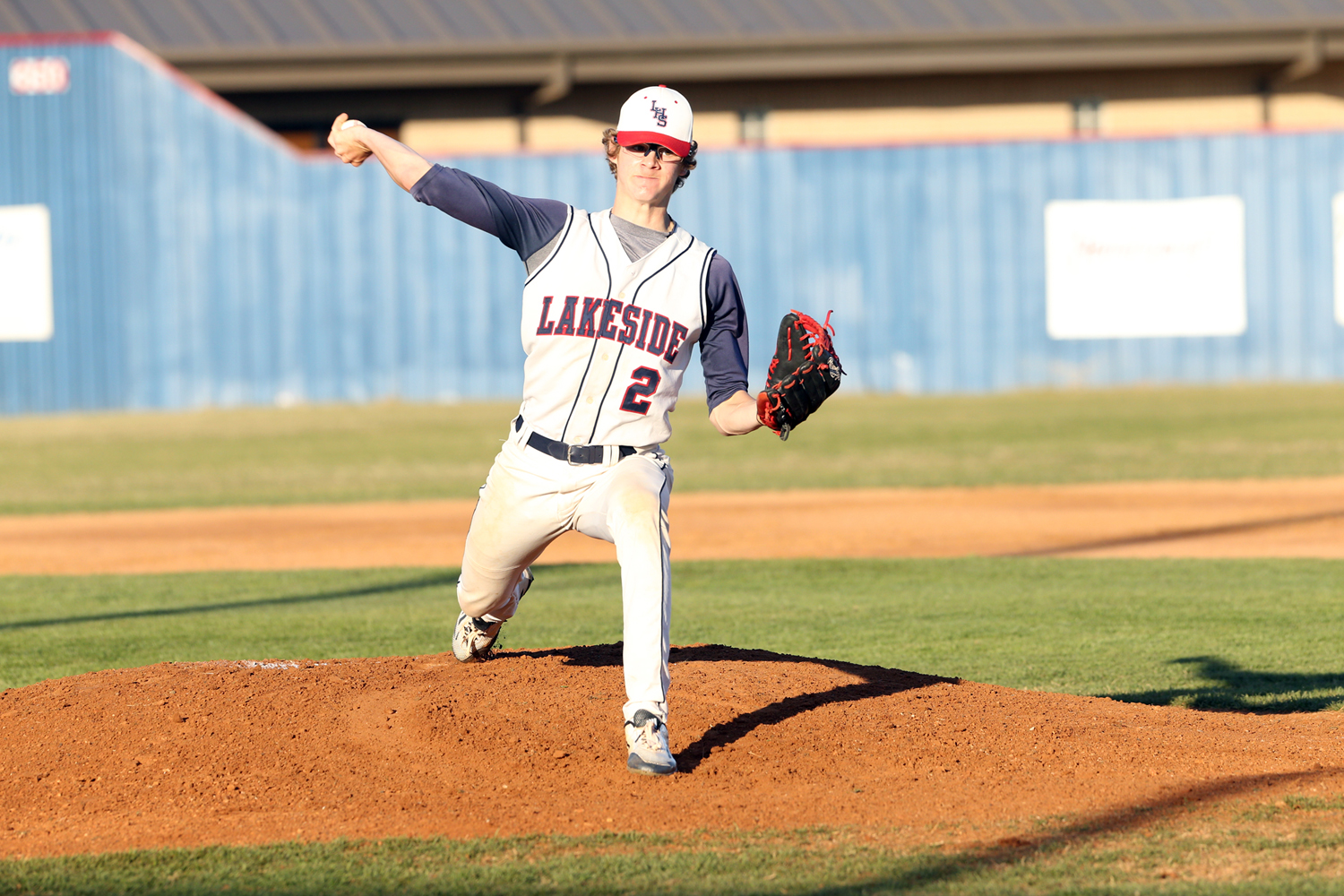 SIBLEY – There's truly no place like home.
For the first time in 27 days, the Lakeside Warriors got to play a baseball game in their home ball park, and they responded with nine runs on 14 hits.
Three Lakeside pitchers combined to keep Jonesboro-Hodge at bay, while Josh Prince and Cameron Gray were perfect at the plate as the Warriors rolled, 9-2.
Lakeside got things started early with a 2-0 lead in the first inning thanks to a two-RBI single courtesy of Prince to score Jake Gray and Dalton Crumpler.
Jonesboro-Hodge would answer, however, scoring two runs to tie the game in the third inning.
Lakeside would retake the lead in the bottom half of the inning courtesy of another RBI single by Prince and a two-run single by Jake Gray.
The Warriors kept at it, adding two runs in the fifth and sixth innings on their way to the route and a 3-0 record in district play.
Prince finished 4-4 with two singles and two doubles to accompany his four RBIs. Cameron Gray had a phenomenal day, going 4-4 with three singles and a triple. Tanner Page and Jake Gray finished 2-4 with a double, single and two RBIs. Crumpler and Jayke Stewart added base hits for the Warriors, while Gavin Jones added an RBI.
Brayden Jones got the start and the win for Lakeside, Tanner Page tossed three innings in relief and Cameron Gray pitched two scoreless innings to get the save.
Gray, Lakeside's ace, has been kept from the mound to start this season with a lingering arm ailment, but this could be a sign the talented righty is ready to resume pitching duties.
The Warriors (5-9, 3-0) will travel to take on West Ouachita Tuesday at 6 p.m.