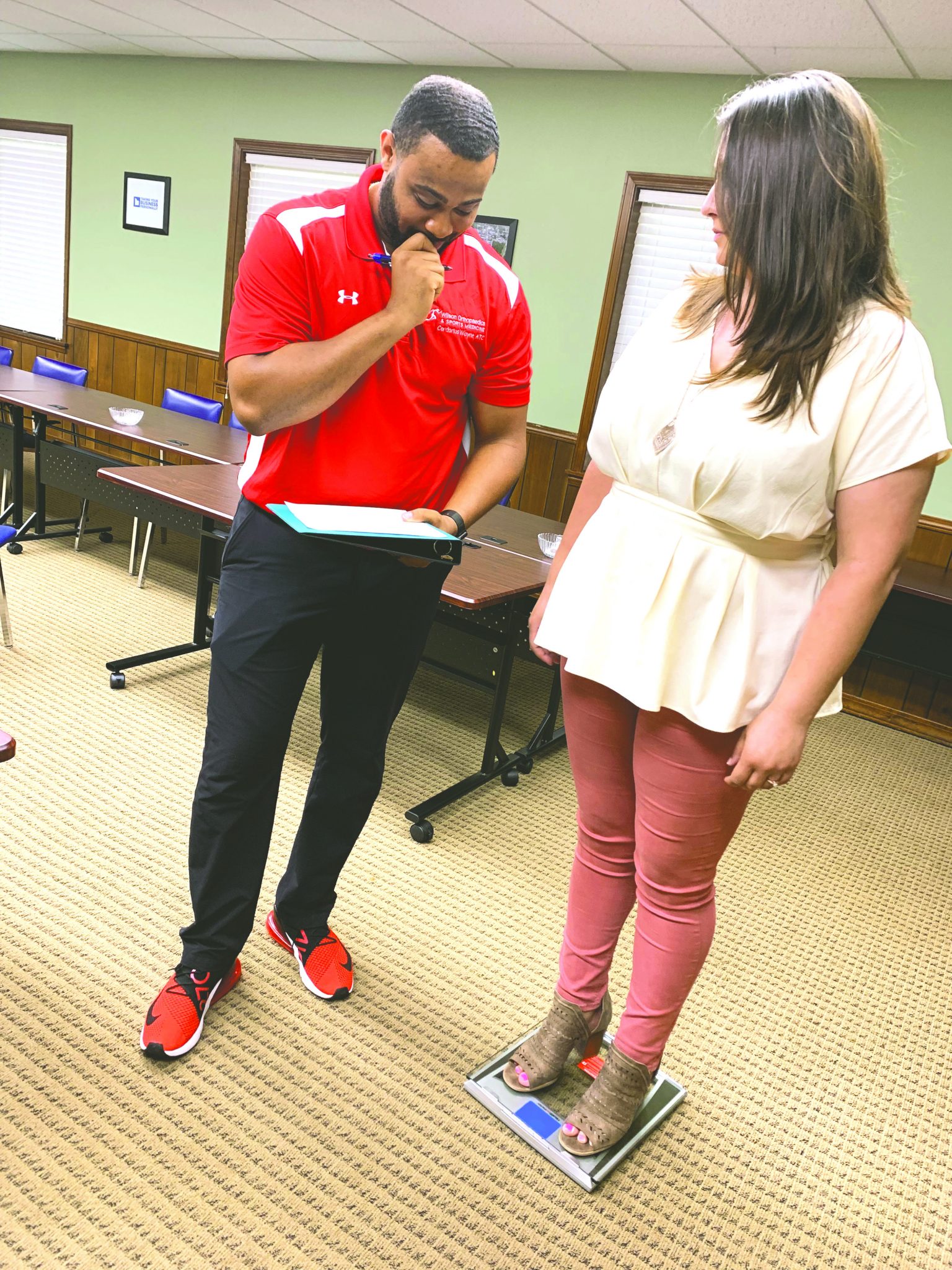 Final weigh-in for weight loss challenge is today
The Greater Minden Chamber is looking for some good "losers." Today is the final day to weigh-in for the Lighten Up 8-week Weight Loss Challenge.
"Cordarius Wayne, ATC of Wilson Orthopaedics & Sports Medicine is partnering with All Hours Fitness Minden, Gibsland Bank & Trust and the Greater Minden Chamber to host a community weight loss challenge for Webster Parish," the Chamber posted about the event.
The program will include a pre-challenge and post-challenge weigh-in, health tips, information on fitness, and cash prizes for even more motivation.
"We will measure body fat, weight, and waist size to determine your health goals," the Chamber's post read.
There is a $20 entry fee for participants, and they must be 18-years-old and older.
The first place winner will receive $1000 cash, 2nd place – $500 cash and 3rd place – $250 cash.
Weigh-ins have been taking place all week. Interested participants can weigh-in today from 7:30 a.m. – 1:30 p.m. Weigh-ins take place at the Greater Minden Chamber office at 110 Sibley Rd.
The final weigh-in to end the challenge will be Monday July 29 from 1p.m. – 6 p.m.
"Grab your friends and co workers and join us," the post read.