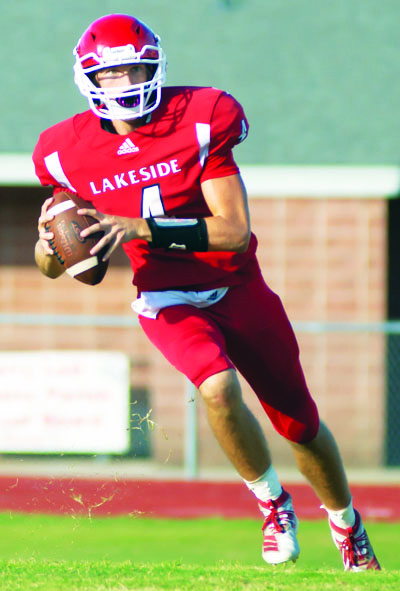 After a super hot start to the season under new head coach Mike Santelices, Lakeside is searching to find the magic that led to the early success after a 49-34 loss at Mangham on Friday night.
"We started slow, and that's a trend that carries over from last year," Santelices said. "We got going in the second half. But this isn't who we are; we can't start slow and wait for the game to get going. We have to be better."
The Warriors fell behind early and struggled to get going offensively, but the defense held Mangham scoreless in the first quarter as well.
"We moved the ball well on offense," Santelices said. "Twice in the red zone we left points on the board. We dropped a touchdown pass, and we just didn't finish the drives."
Mangham scored 22 points in the second quarter, and the Warriors couldn't keep the pace.
The third quarter went the same way, as Lakeside fell behind 42-14 before the offense really got going in the fourth quarter.
Lakeside scored 20 points in the fourth quarter, but the damage was done.
"It's a tough loss," Santelices said. "It hurt me, hurt the kids, it's a hard pill to swallow. We should have beaten them."
The Warriors fall to 1-2 this season.
Quarterback Jordan Preuett was 10-18 for 153 yards passing, and scrambled for 31 yards on the ground as well.
Trey Sanders led Lakeside with 85 yards receiving on five catches.
Bo Boley had 54 yards on five catches.
"Zach Sumlin came in for Jocquez Lott after Lott tweaked his knee," Santelices said. "Zach had an excellent game."
The Warriors play at West Ouachita on Friday night.