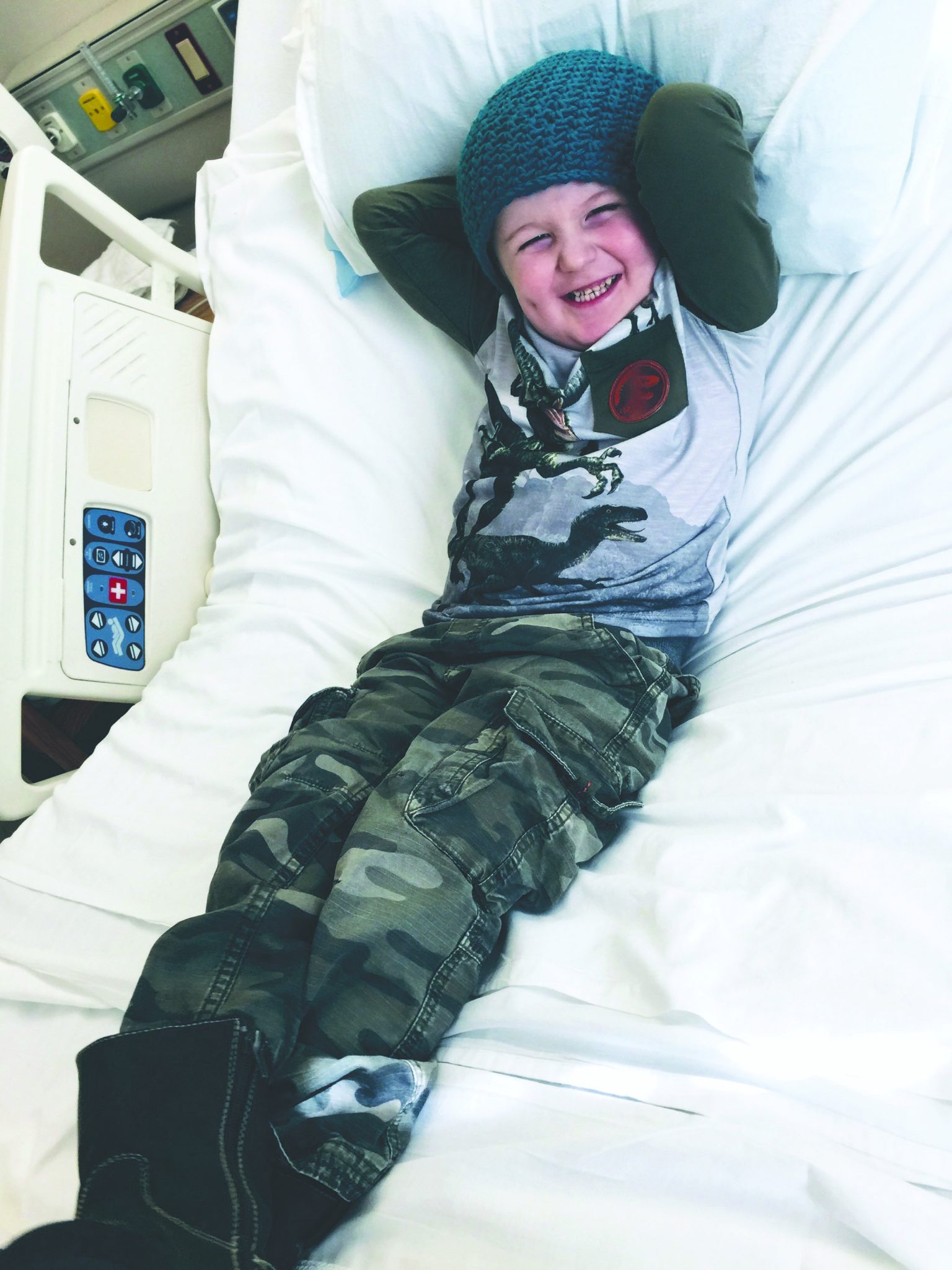 Five-year-old boy battling Leukemia
Leaton O'Rear's mother refers to him as a little trooper. Leaton just turned five years old this month and loves to play but he's been battling Acute Lymphoblastic Leukemia since May 2017.
"He's just a rambunctious, funny, smart little five year old," says his mother, Christian Gardner.
Leaton goes to chemotherapy treatments weekly in Shreveport and visits St. Jude Children's Research Hospital in Memphis every six weeks.
"He's sluggish some days. He has nerve damage from some of the chemo so some days he can't walk that well. Some days he'll get really sick but he fights through it," Gardner explains, "He can't go to daycare because of the exposure to germs. I have to stay here with him and his baby sister, Marlee."
When Leaton was first diagnosed, he had to stay at St. Jude for about four months. He, his mother and father, Hunter O'Rear stayed at Tri-Delta then later moved to the Ronald McDonald house.
"We made wonderful friends up there, we've lost a few. A few of the children have passed but I still keep in touch with a lot of the mothers up there," Gardner said.
When Leaton's parents heard the diagnosis of cancer, they were shocked and afraid.
"My world crashed down. Me and his dad were devastated. He and his baby sister Marlee are our world," Gardner said, "I'll sit here and just cry imagining all that my baby's been through."
However, they've been encouraged through it all.
"Obviously, the first time you hear cancer, you think, automatically, something horrible is going to happen but God's really been with us. He's really taken care of Leaton," says Gardner.
Gardner has had a great experience with St. Jude's staff being caring and professional.
"They're just wonderful, beautiful people and they're so helpful. It feels like home to us.
They treat Leaton so good and all of our worries kind of fall to the wayside while we're up there. That's like our family up there. We adore St. Jude," Gardner said.
"Some days we would go at 7 o'clock in the morning and not get back in our room until 6 o'clock in the evening. They have a cafeteria there so you eat there, some days you have to sleep there," says Gardner, "It's very busy but it's also peaceful because you have the peace of mind that you're there with the people that are going to take care of him."
Leaton's grandmother is participating in the St. Jude Chili Cook-Off and his aunt, Monica Young of Scarlet Gypsies is selling t-shirts and bracelets to help with his cause.
Gardner says Leaton's dad, Hunter has had to take over at times while she tended to his baby sister, Marlee. When he was at St. Jude for his initial stay, Hunter never left Leaton's side.
"He's done wonderful. He's been a tremendous help," Gardner said.
Leaton will receive chemo treatments for two years. Gardner has advice for other parents going through a similar trial.
"Keep your head up, trust St. Jude, and pray," she said. "We prayed our hearts out. We had numerous family members, strangers and friends praying and I know that's what's got him through this. That and the doctors, of course," Gardner says.
"Thank you to the community, family, and everybody just being here for us and all of their prayers," Gardner said.
T-shirts and bracelets to support Leaton can be purchased at Scarlet Gypsies at 609 Main Street. Leaton also has an account available for donations at Richland State Bank titled the Leaton O'Rear Medical Fund.