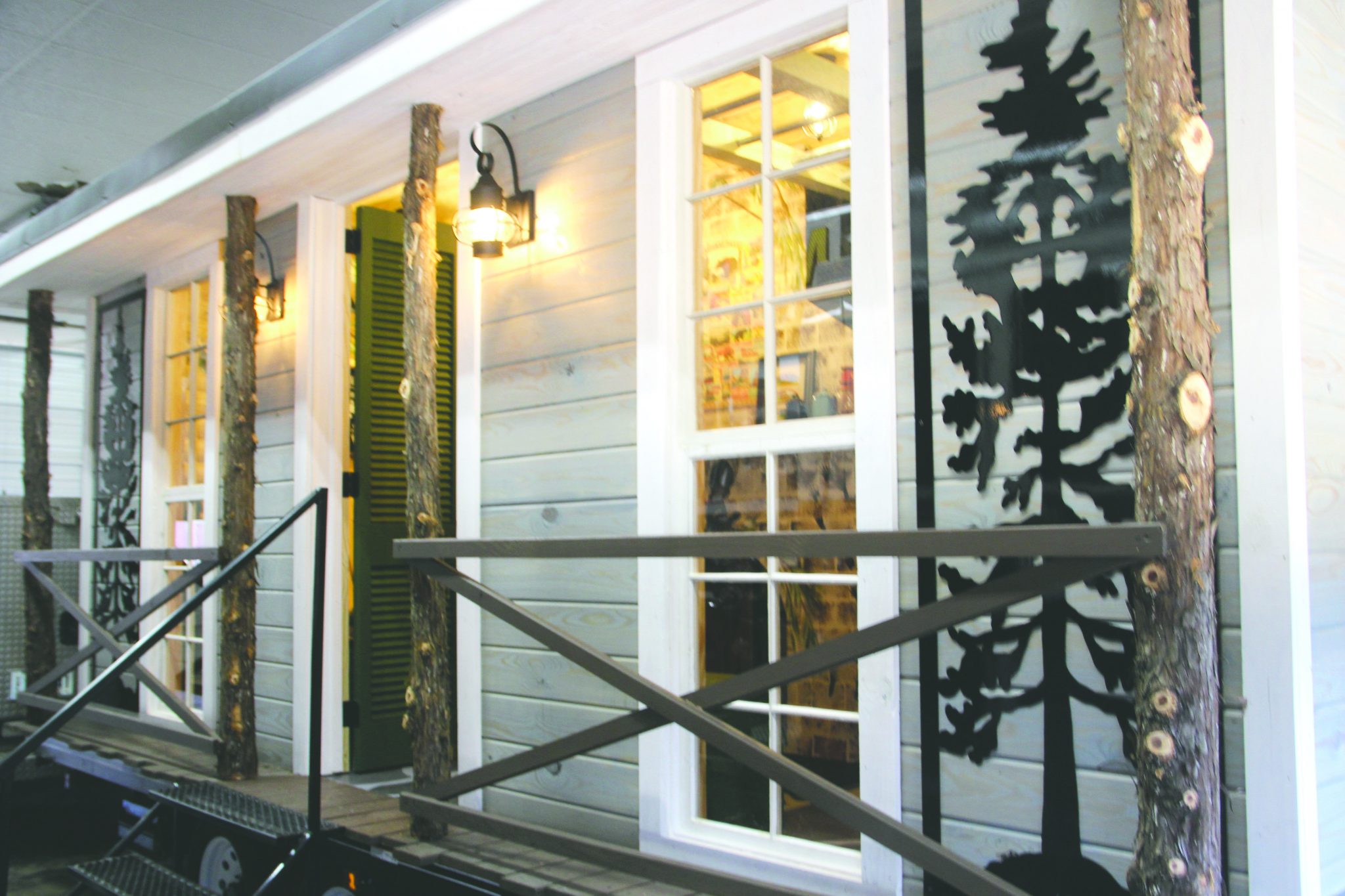 The St. Jude Playhouse is on display and available for raffle at the St. Jude Auction. The playhouse takes on the camping theme with trees and log walls inside. There is a swinging bench, monkey bars, climbing wall, bunk beds, and a play fireplace with a lookout.
The Minden fire department started building the playhouse in October. Many community members contributed to the playhouse.
Laura Spillers and Haley Robinson take the lead with firefighters on putting the playhouse together.
"We have a lot of business people who pitch in but it's the firemen who put it together," Spillers said, "We just pitch our idea to them and they completely and totally run with it."
There is a metal cutout of the St. Jude praying child emblem on the fireplace cut by Charles Armstrong and small logos cut into the trees built on the outside of the house made by Justin Perryman. There are wooden feather cutouts hanging from the mantle on a garland. On each feather are the names of St. Jude patients in the area. The playhouse is built onto a trailer so it will be easy to move for the winner.
"It's a very small contribution to something that is so big," Robinson said, "As mothers, us having healthy kids is such a blessing but you just want to reach out and put your hand to something in your community. It's just a small tribute to what this hospital stands for.
Raffle tickets for the playhouse are $10 and are available at mindenstjude.com or at the Auction which began Thursday at 9:00 am.