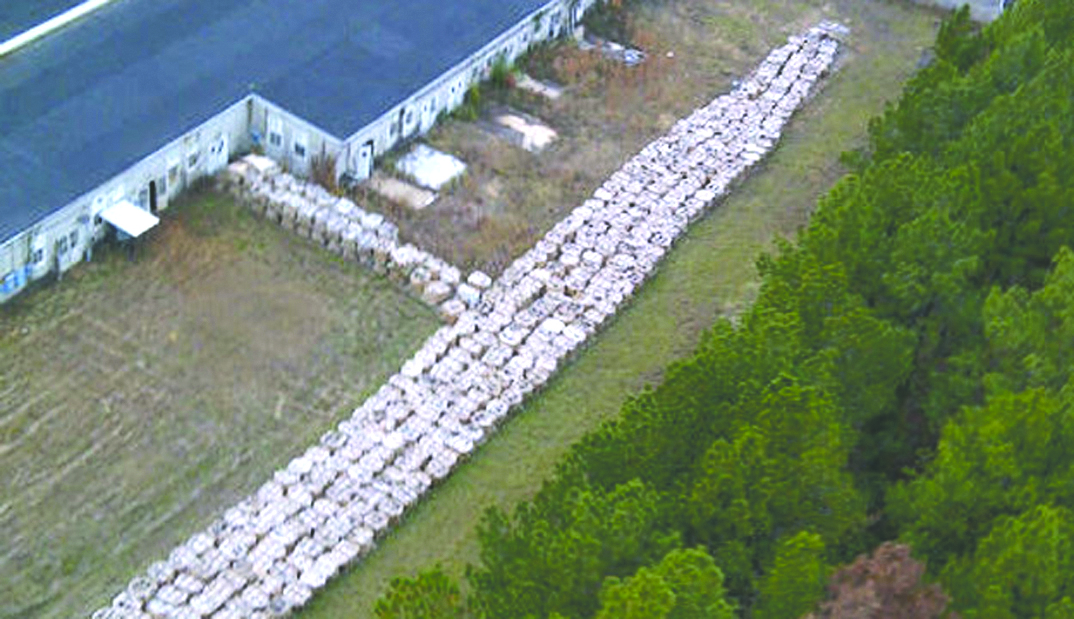 CAG discusses disposal of 15 pounds of propellant
The quarterly meeting of the Camp Minden Citizens Advisory Group (CAG) met Tuesday. The topics discussed were remaining M6 propellant and testing of wells.
There are 15 pounds of M6 propellant left in a bunker that is thought to be too unstable to move.
The burn chamber is no longer in use and is up for sale. The closure cannot go on until the M6 is burned.
"This is something that should have been taken care of along the way," project coordinator for the Louisiana Military Department Winston Matejowsky said.
Matejowsky said that setting up an alternative burning of the 15 pounds or putting the burn chamber back into use, would be expensive and a misuse of taxpayer money.
"You've got to put things into perspective, 15 pounds doesn't fill up a five gallon bucket," Matejowsky said.
CAG president Ron Hagar said he was concerned about what would happen the next.
"We're talking about the future, because if you open burn this, you're more prone to open burn the next thing you come across. There are eight or ten constructive alternatives that are within last century's technology and you all just can't get around to using them. That's our issue," Hagar said.
Many CAG members said they would not be opposed to the burning of the 15 pounds of M6 within a closed magazine because of the instability and small amount of the product. The EPA representative said the EPA would support that procedure if the CAG expressed support.
"The longer you hold onto this the more likely it is to self ignite," Matejowsky said.
There are no changes in the last three months to selling the burn chamber because of the M6. There are six surface wells near the chamber that would be sealed and abandoned as part of the closure.
Several private and public supply wells are also scheduled to be tested in November. The wells have shown pollutants from Camp Minden in previous testing. The Army National Guard provided reports to the CAG on the results of the testing.
The CAG talked of plans to close its project after the closure and selling of the burn chamber. A new CAG may be formed for pollutants from the artillery production that occurred for decades at Camp Minden at that time.