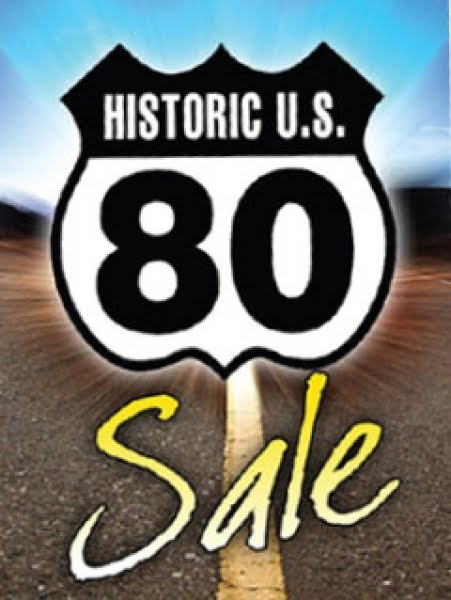 Hwy. 80 sale kicks off today, runs through Saturday
The Highway 80 sale is today and Saturday. There will be dozens of vendors and hundreds of shoppers are expected.
"There are tons of people that say they're coming or setting up," Mary McKinney of City Art Works said.
"I've had messages from Haughton, Princeton and Alcox with people saying they will be selling or coming to shop.
Several people in Dixie Inn will set up at the Dorcheat Bayou. Also, between Dixie Inn and Finders Keepers, there's a wide spot in the road where several vendors will be setting up. Howe's isn't exactly on Highway 80 but he'll be participating as well," McKinney said.
City Art Works will also be participating in the sale. Any expected rain will not hinder the shopping event.
"We have a lot of inside vendors, even if the outside vendors cancel. Heavenly Treasures will move thiers inside, Finders Keepers will move thiers under their portico," McKinney explained.
McKinney advises shoppers to look for Highway 80 sale signs to find shops involved in the event.
The sale is a five state antique and rummage sale with several antique shops and local vendors participating.
The sale provides a positive economic impact as people from the region come to Minden and Dixie Inn to visit vendors, local shops, and restaurants.