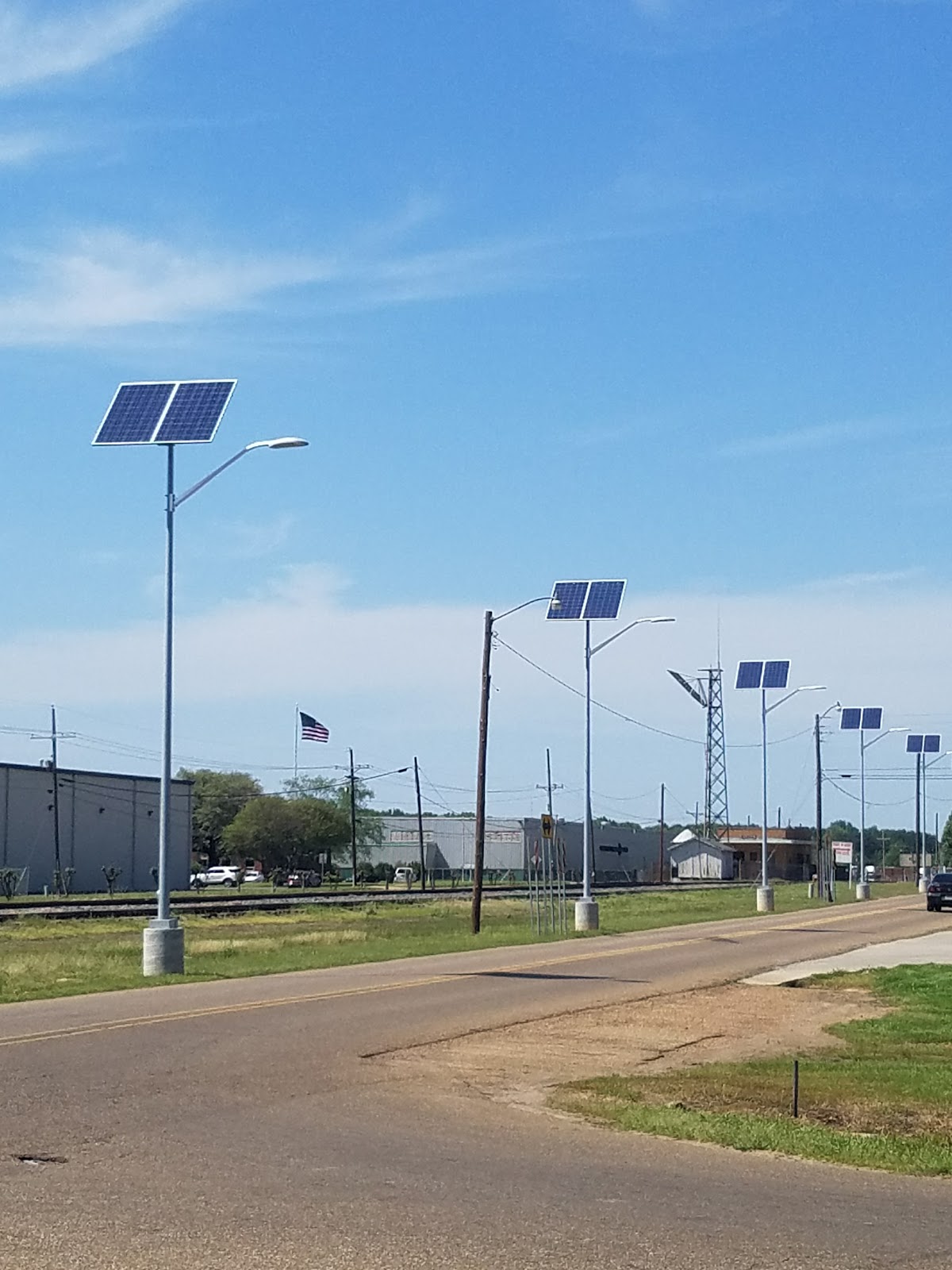 Town of Cullen installs solar-powered streetlights
Maria Gonzalez
Special to the Minden Press-Herald
CULLEN – New street lights along the railroad tracks in Cullen are tapping into the world's oldest energy source — the sun.
Solar-powered lighting systems have been increasing in popularity over the last 10 years, saving costs on not only installation itself but over time as well, by allowing towns/cities to make the most of their environment.
"This project originated back in 2008, when Mayor Bobby Washington was still in office," said Cullen Mayor Terry Hoof. "He put in for the grants way back then, they were approved sometime before I took office in 2017, and I picked the project up from there. Trying to get stuff done 'in a hurry', not wanting to lose the grant money because our time frame had nearly expired."
According to Hoof, the project stretches approximately 2.5 miles and took nearly 8 months to complete. Cullen is the first municipality in Louisiana to have solar- powered street lights.
During the day, the solar panel converts sunlight into electricity, feeding it through a load controller and charging the battery. Then, at night, the panel acts as a photocell, turning the light on until it senses daylight again, causing it to go back into charging mode.
The light system is also sized for a minimum of a five-day autonomy. Meaning that if the town suffered a power outage due to inclement weather that blocked the sun's rays, those lights would still work for up to five days.
"We're currently working on some figures to let people know just how much [money] we've saved with these lights," said Hoof. "What I plan on doing in the near future is to get them on each street in town. The more money we can save in that area, the more we have to go toward other town projects."