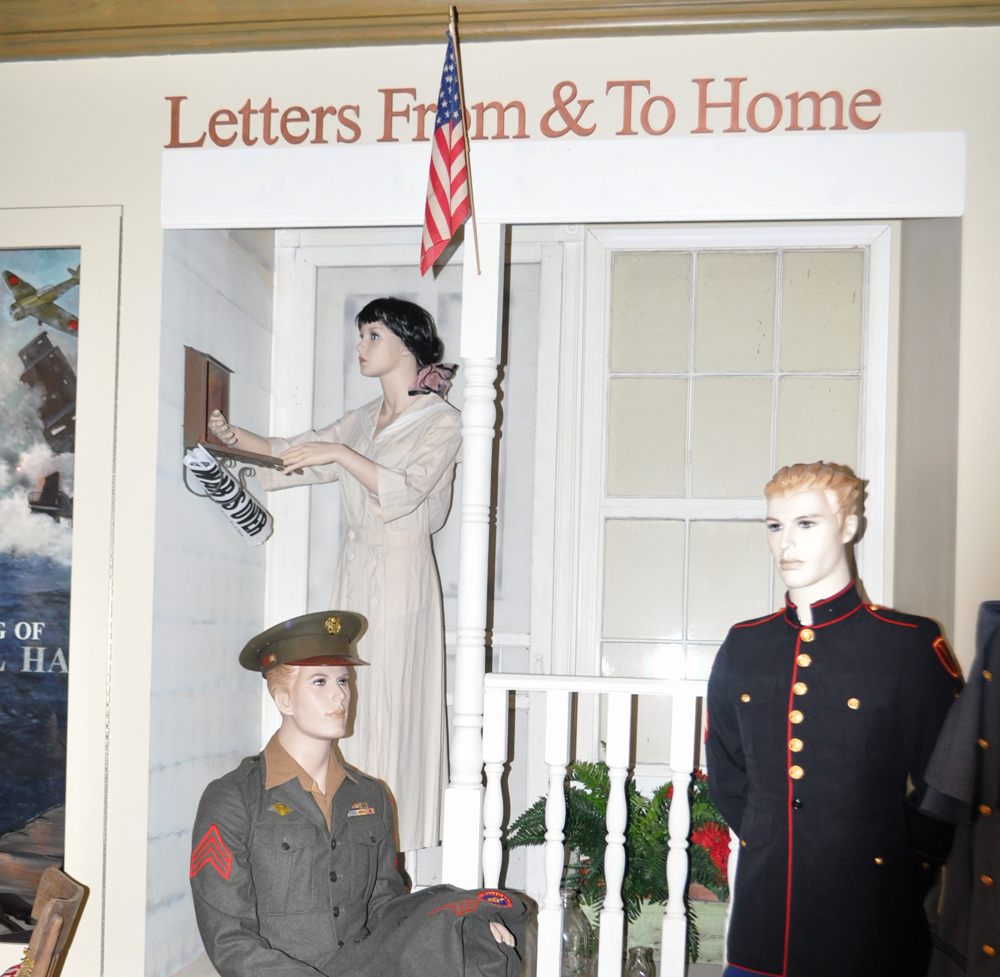 He made sure to write to "his boys" faithfully every month while they were gone to war.
It was during World War II when so many of Minden's hometown boys answered the call to serve their country.
And while they were away protecting the rights of their families and fellow American citizens, Larry Hunter wrote to the members of the Redbird baseball teams during the years of Hunter's Playhouse and Hunter's Playground.
In the book "Memories of the Hunter's," published in 1997, excerpts and a couple of complete letters from Larry Hunter were published. In those letters, he remained upbeat and kept these soldiers abreast of hometown happenings and who got married while they were off "across the seas."
In the book, which honored Larry and Gladys Hunter, many who knew the Hunters or played at the playhouse, swam in the pool or played ball for the Redbirds reminisced about their youth and the Hunters.
In a letter simply addressed to "Jimmy," Larry Hunter spoke of some of the other ball players, writing to him about where others were stationed.
"Louie wrote from over in Belgium, the letter arriving yesterday," he wrote. "He has been up on the front two times. He says it is plain hell at times. Hope that boy makes it thru [sic] without catching any German bullets. By the radio and papers the Germans are now in the last inning. Hope it will be no extra innings to the affair."
He wrote about the weather, fishing, and not getting into trouble fishing for bass out of season.
"Today, Friday is perfect, a south wind, clear, so in the morning should be perfect too," he wrote. "I'm going. Mr. Stanfield might get me for catching bass out of season, but it will be worth it if the fine is not to [sic] heavy. You know, what chance has he to catch you when you are way out in the woods. You could see him coming and turn your fish a loose. I'm going to try it anyway."
Ben Hunter, son of Larry and Gladys Hunter, wrote in the book that "Papa wrote monthly to fifty or more of his 'playground, baseball, just friends' and others.
"Looking back, this demonstrated his compassion for his fellow man," Ben Hunter wrote of his father. "He had it well organized. There was a special page for news that would interest only that person and a general interest for everyone."
Ben Hunter says his father's letters were unique in that he was not an English scholar and never proofread any of his letters. Larry Hunter also sent pictures, too.
Van Norman, one of "Larry's boys," says in the book that Larry Hunter always kept him abreast of the fishing on Lake Bistineau. Jack Crisler says Larry Hunter kept him abreast of the construction of the playhouse.
The book contains many memories of the playhouse, the ball teams and Larry's letters. Some were funny, others memories of better times and still others of the Hunter's themselves.
The book, which is not on display as of yet, is at the Bayou Dorcheat Historical Museum.