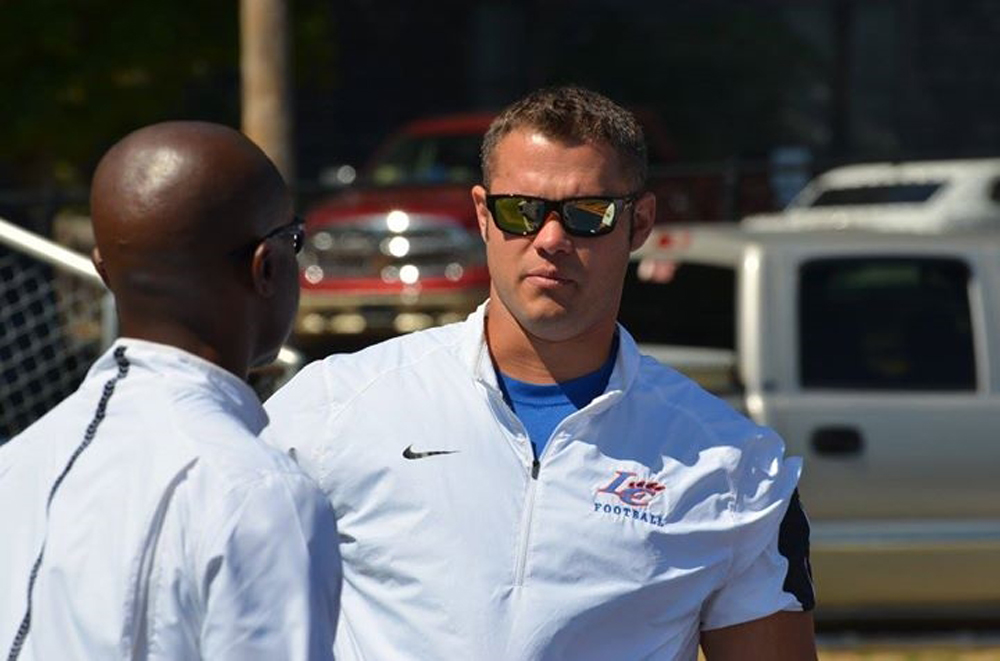 Louisiana College Athletic Director Dennis Dunn announced former LC player and assistant, Andrew "Drew" Maddox, as the new Wildcat football defensive line coach. Maddox takes over for Brock Hays, who accepted the running back coach position at Nicholls State.
"I'm very excited about the opportunity, and at the same time extremely humbled by it," Maddox said. "It's a big opportunity for me as a coach, being as young as I am, and I just want to do a good job."
Maddox spent last season as an assistant line coach under Hays before moving to the other side of the ball during the spring assisting Coach Richard with the offensive line. The experience on that side of the ball helped Maddox understand more about what it takes to improve defensive line play.
"Moving to the offensive side of the ball helped me in knowing how offenses want to attack defensive lines and how we can go about countering those attacks. It was a great learning experience but I'm ready to get back on the defensive side, that's what I played my whole life and that's what I know," Maddox said.
Once fall camp rolls around, and eventually the season, Maddox will have and experienced group of players with which to work and build on from last season.
"We start four down lineman and we're bringing back three of the four guys that started and have played a lot of ball. We've got three or four more that played a lot too. I'm getting a seasoned group back and that's always a good thing," he said.
Last year Brock gave me the opportunity to coach defensive ends, so I've coached those guys a lot. We broke in some new guys and got to see them grow. Towards the end of the year they played better. We're hoping that they'll continue to let that spill into this year."
Dunn said, "We feel fortunate to add Coach Maddox to our full time staff. He was a quality student athlete here at Louisiana College and has worked in a voluntary capacity over the last year. We've seen his work ethic and know that he's going to be a very strong influence both on and off the field for our student athletes."
"Andrew has a wide variety of life experiences to this point. Obviously, his military background and his tours of duty to Iraq gives him some special life stories that he can use as motivation and instruction but also as mentorship with our young men."
Maddox is a former Army sergeant that did two tours of duty in Iraq in 2008 and again in 2010 as a part of the U.S. Army's Second 108th Cavalry. The time in the military going through training and drills for combat situations can also apply to the football practice field, and that is what Maddox plans to draw from as a coach.