On April 26, children at the Minden branch of the Webster Parish library solved a mysterious jewel theft. In this Whodunnit activity, children used the skills of interviewing suspects, finding clues, and inferring information to solve the Case of the Missing Pearls.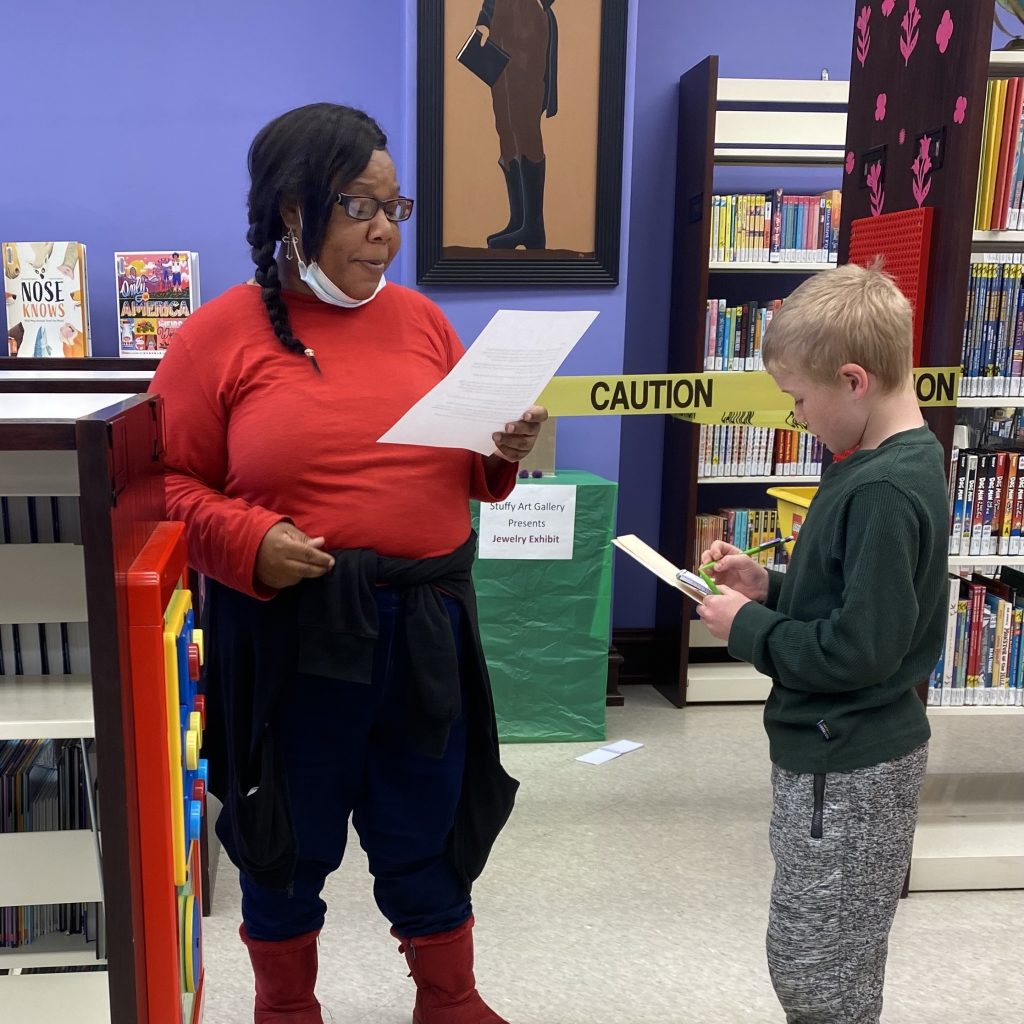 Volunteers to play the parts of the suspects were played by library employees and members of the Teen Advisory Committee, with the victim, Ms. V, played by Latishia Smith; the grumpy Ms. Magenta played by Linda Frasier; the vain Ms. Reddit played by Jennifer Campbell; the talkative Ms. Canary played by Aurionna Simmons; the purse-collecting Ms. Plumberry played by Maitlynn Price; and the thief, Ms. Teal, played by Kathryn Pevy.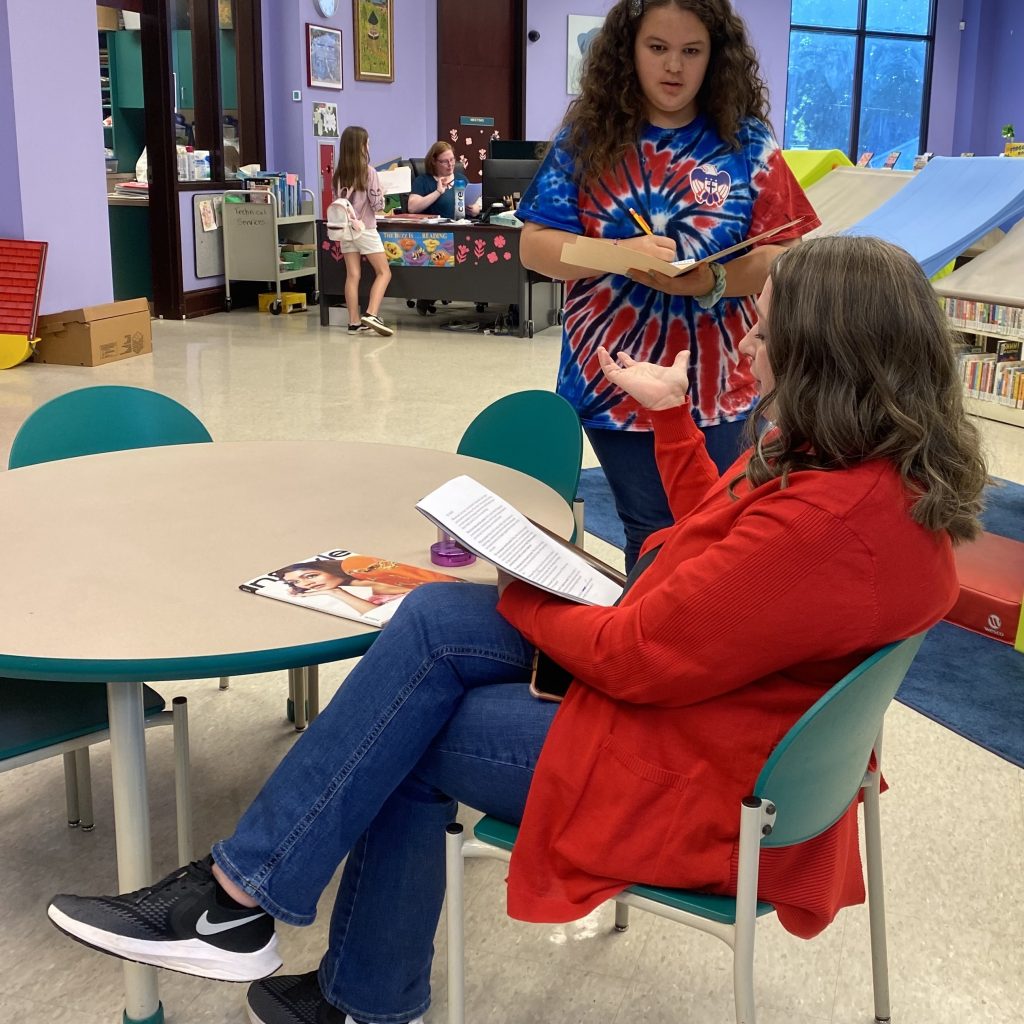 The young people who were solving this "crime" worked very hard assembling their clues, figuring out who they thought the thief was, and then presenting their evidence. Once each person had successfully solved the mystery, they retired to an adjoining room to enjoy snacks and a sense of accomplishment.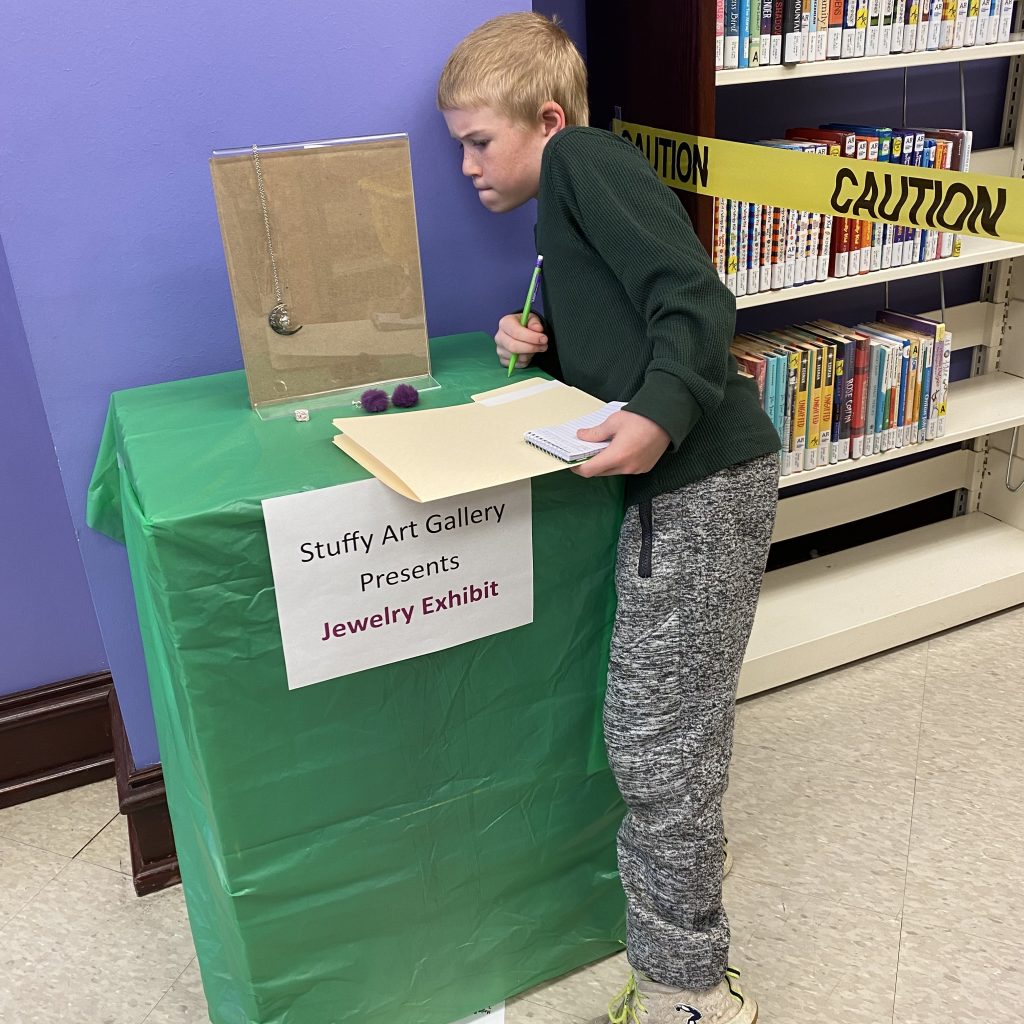 Kaitlyn Taylor, the Children's Service Coordinator, creates many entertaining activities for children to enjoy at the library. Typically, these activities are scheduled for Tuesdays, though there will be two Saturday activities in May. On Tuesdays in May, there will be Butterfly Storytime (5/3 at 10 a.m.), Kids Bingo (5/10 at 6 p.m.), Sunshine Storytime (5/17 at 10 a.m.), Travel to Italy (5/24 5:30-7:30), and Kids Book Club (5/31 at 4:30 p.m.). Saturday, May 7, they will host Toddler Paint & Play at 10 a.m., and on Saturday, May 21, Lego Club will meet at 2 p.m.
If you would like your child to participate in any of these activities, just contact Kaitlyn at the Minden branch of the Webster Parish Library at (318) 371-3080 ext. 116.