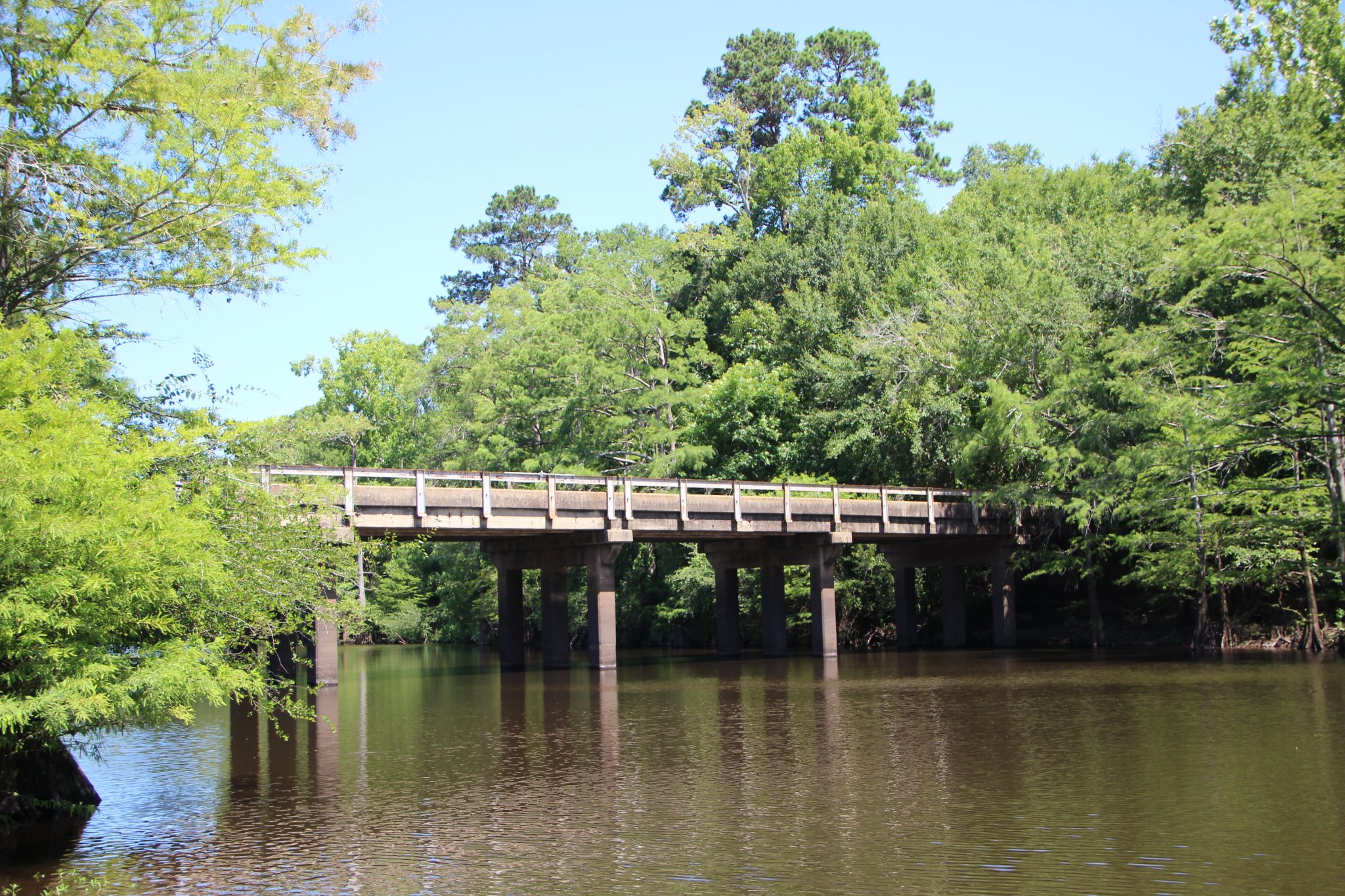 Dorcheat bridge to be adorned with LED lights
An old bridge in Dixie Inn will soon see new life as a visible landmark. Randy Rogers, owner of Main Street LED Signs & Lighting (and Minden Press-Herald columnist), has embarked on a project to light the bridge.
"If you're fond of North Louisiana and what makes her unique and beautiful; then you can appreciate the nostalgic look of the old Hwy 80 bridge that crosses over the Dorcheat Bayou," Rogers said in a letter to locals asking for support of the project.
"Gazing at the narrow bridge, you can just imagine a day when it was being crossed by family-filled horse-drawn wagons and Model-T Fords on their way to Shreveport for a day of shopping. Long abandoned, the old bridge no longer carries traffic of any kind – its only purpose to serve as an historic reminder of what once was."
Rogers has formed a team to outline the historic bridge at night with red, white and blue LED rope lights. They hope to have the project complete in time for Independence Day next week.
Lighting the bridge comes at a cost, one which Rogers is asking for donations to help.
"The project is estimated to cost around $3,000 with $2,000 of that going towards the cost of materials (LED rope lights, plugs, conduit, fasteners, etc.) and the rest towards installation labor," Rogers said.
The project has received approval from Louisiana Department of Transportation and Development, according to Rogers.
"The lights have been ordered and installation will begin once they arrive," he said. "If you're interested in helping us with this project; we are asking for private donations of (no more than) $200 each."