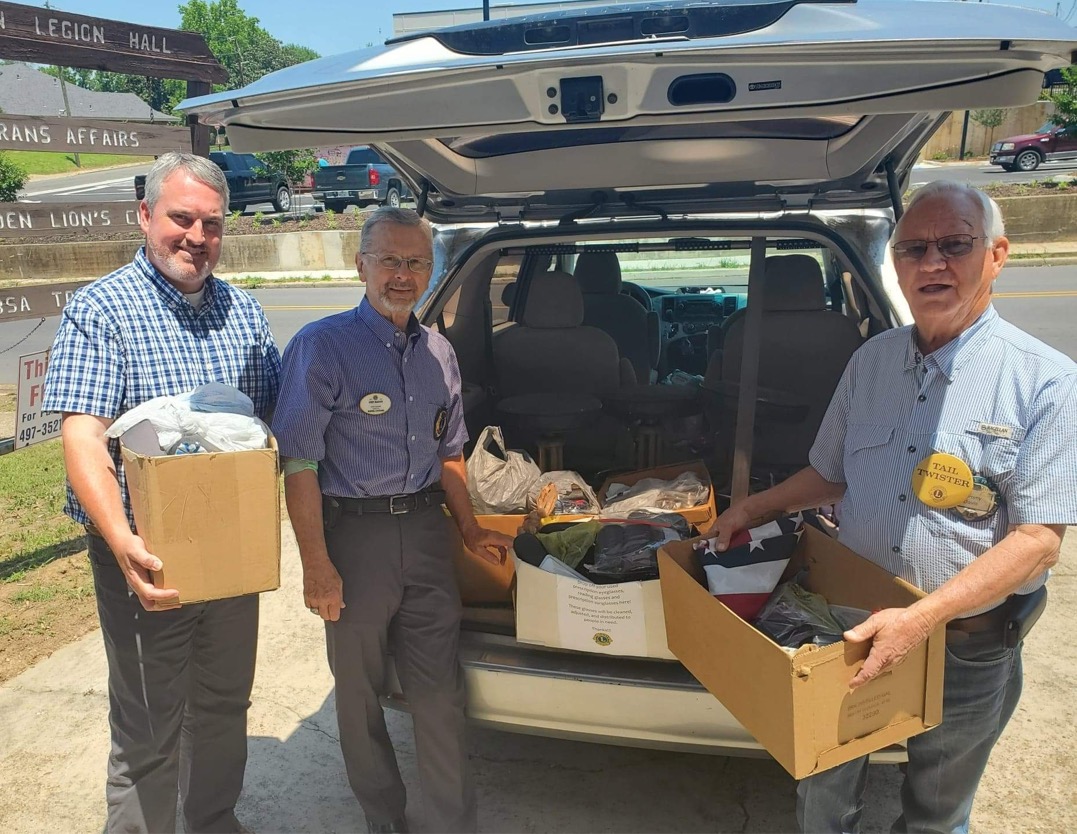 Officers of the Minden Lions Club stand with 594 pairs of used eyeglasses and prescription sunglasses that were collected locally over the past nine months. Combined with the 286 pairs collected in August, 880 pairs were collected – making 2021-22 a record year for Minden donations! All donated eyeglasses will be processed, recycled and distributed to those in need.
Pictured (left to right) are Lion President Tracy Campbell, Lion District 8L Governor Jerry Madden and Lion 1st VP Tommy Davis. Special thanks to Lion Madden for transporting the eyeglasses to the Louisiana Lions Eye Foundation (LLEF) meeting in Mandeville this weekend.
As a reminder, the Minden Lions Club is always collecting new and used reading glasses, prescription eyeglasses and prescription sunglasses throughout the year. You may drop them off at the yellow donation box across from Roma Italian Restaurant, the American Legion Hall (Thursdays at noon), Dr. Spurlock's Eye Clinic, Moss Eyecare, Meriwether Wealth & Planning, b1BANK, GBT Bank, and other designated locations.