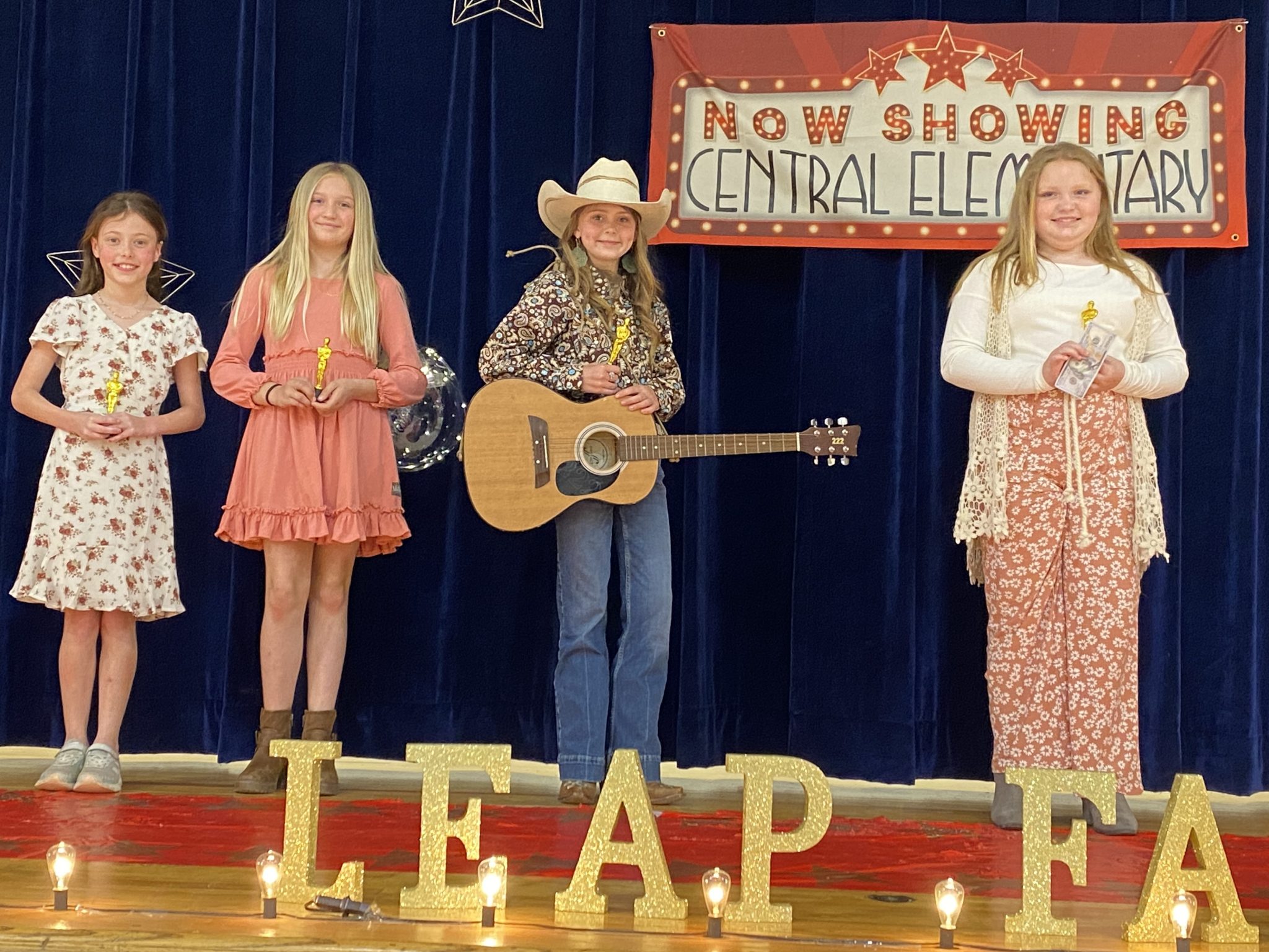 The Central Elementary School Dragons held a lip syncing contest, Lip Sync for LEAP, on May 2 to celebrate all their hard work preparing for state testing which begins on Thursday. Ms. Heard acted as master of ceremonies for the contest.
The event began with an announcement, to rousing applause, that Mr. Daniel Lee will be the new principal starting next school year.
Next, Ms. Heard introduced the "Lakeside Celebrities" who were present as an example of what you can attain through effort and determination. Those celebrities were Lillian Jolly (valedictorian), Cooper Chase (football), Bradley Dick (baseball), Trinity Easom (power lifting and has already signed with LA Tech), Cliara Robinson (homecoming queen), Crystal Cornelius (in National Guard and took 2nd place in state for powerlifting), Connor Wood (already signed to be cheerleader at LA Tech next year), and Destiny Davis (agriculture and FFA). She also introduced Miss Minden, Jacie Brent, as a special guest.

The contest began, and these elementary school students gave enthusiastic performances.
In the end, 2nd runner up was Grayleigh Langford who performed "Levitating" by Dua Lipa, 1st runner up went to Bella Melton who performed "Cowgirls Don't Cry" by Reba McEntire, and Ada and Lexi won 1st place for their performance of "Someone in the Crowd" by Emma Stone.
Superintendent Rowland spoke about the LEAP tests while the scores were tabulated. He said, "I'm just so proud of you. I'm proud of your teachers and what you've done to get ready for testing. I know you're going to do great. Give it your best."