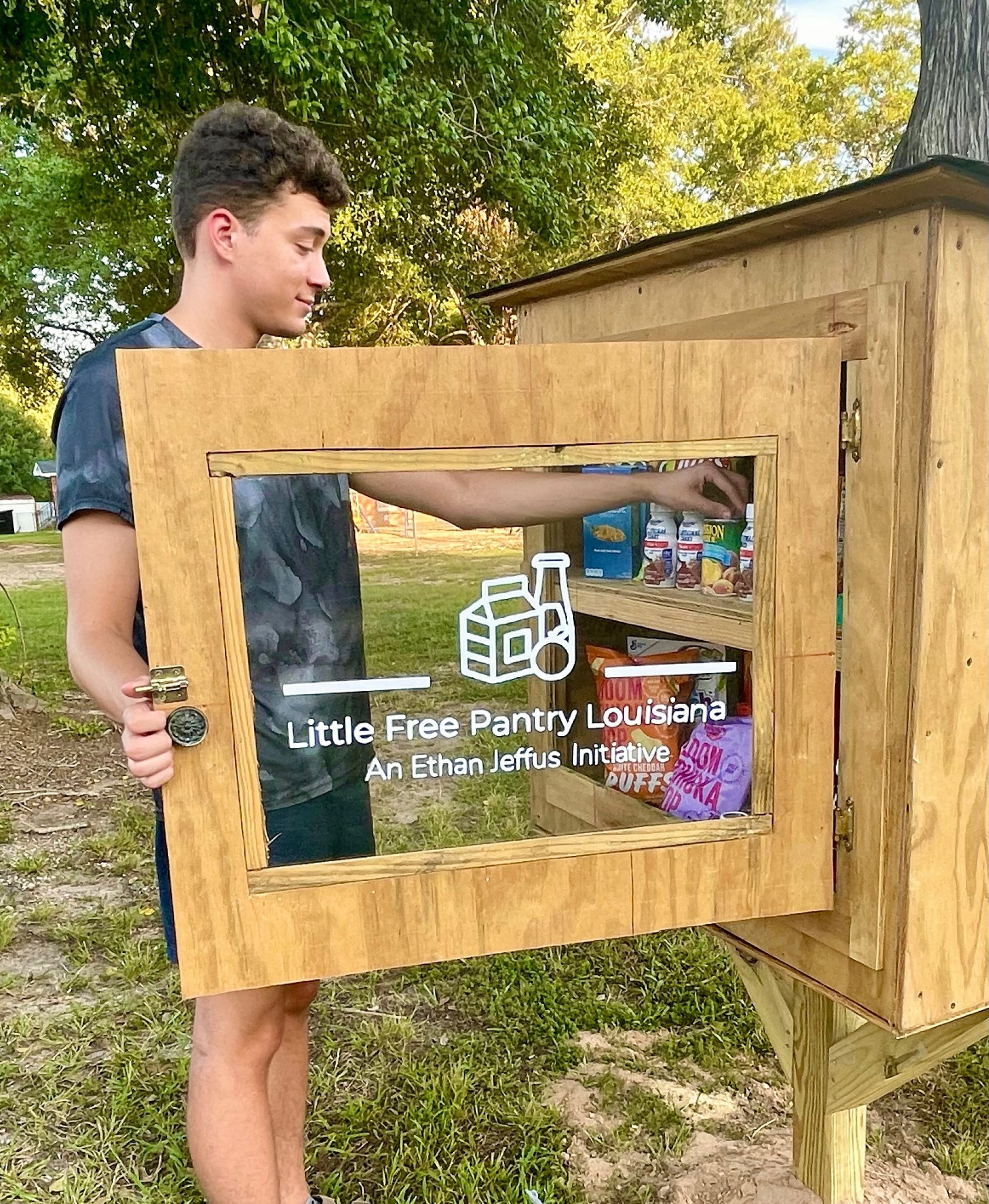 Community activist Ethan Jeffus has officially launched a new initiative titled "Little Free Pantry Louisiana." The overall mission of this project is feeding the hungry and ensuring food is accessible to those in need across the state of Louisiana by installing new little free pantries in areas of need while connecting already existing pantries through a wider network to provide support and resources.
Little free pantries are boxes set up in accessible locations that allow anytime access to free food and other essential items.
"Food shouldn't be an impossible choice. Starting this initiative didn't seem like an option to me but something that is needed for our state. Louisiana is my home, and I will continue to dedicate myself to bettering the quality of life for all Louisianians. The idea of a box that is accessible for those to give and receive from is already common in many urban cities," said Jeffus.
On top of providing a location for those wishing to receive/donate food, Little Free Pantry Louisiana is also compiling a network of the new pantries being set up through this initiative and the already existing donation boxes that choose to partner with them. Through Little Free Pantry Louisiana, those in need of food or other simple necessities, or those who want to contribute to a little free pantry, will be able to find a list of the Little Free Pantry Louisiana pantries and affiliates to help locate the closest pantry. Through their webpage, additional information will be accessible including how to enroll an already existing pantry, locations of the pantries across the state, information on how and what items are most needed, and details on sponsoring a new little free pantry. Those looking for more information are encouraged to visit the initiative's web page at ethanjeffus.com/little-free-pantry-la or to email them at littlefreepantry@ethanjeffus.com.
"This initiative strives to link those already existing resources to a network, to communicate and have more coverage, so more can learn about what exists and get involved to make a difference. In addition through the Little Free Pantry Louisiana initiative and generous sponsors, we will set up new little free pantries across the state in areas of need," said Jeffus.