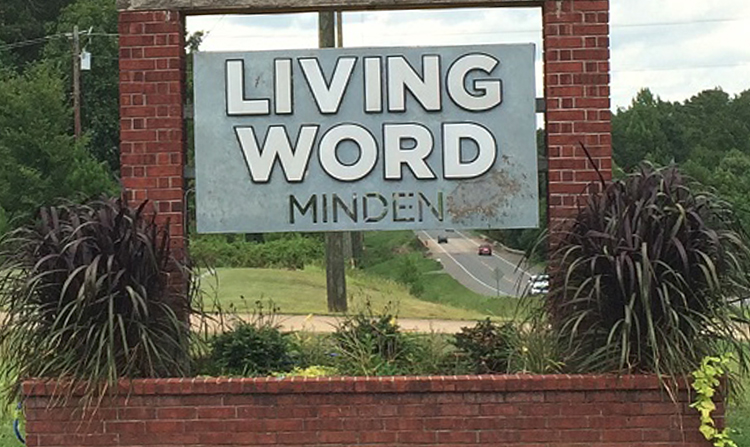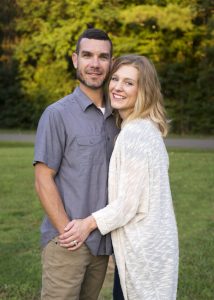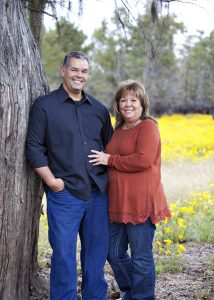 This Sunday will be a time of change and celebration for one local church. Living Word Worship Center in Minden will celebrate the ministry of Pastors Andy and Jemmie Maddox as they pass the torch to Pastors Trey and Kelli Waller.
Following six years of ministry as senior pastor, Maddox will be headed to Claiborne Parish to launch Living Word Haynesville Oct. 1.
"God has given me His faith, grace, and leads me by the Holy Spirit," Maddox said. "The amazing thing is that God has given Jemmie and me joy and enthusiasm about going into Haynesville. Our love for the people of Haynesville has grown as we have become part of the community there."
Maddox has been a part of the Living Word family since 1994, and served in many capacities prior to becoming senior pastor in Dec. of 2011. "I held in home Bible studies in Homer, Haynesville, Arcadia, and Ringgold from 1999-2007. It was during those years that I felt called to pastor," Maddox said.
His time as senior pastor prepared Maddox for this next stage in his ministry. "God is faithful and His mercies are renewed every day," he said. "He has increased my love for people. Establishing the WIN (Widows In Need) Foundation and a missions ministry for Living Word Minden has been a great and fulfilling joy during my time as Pastor."
As Maddox enters this new phase of his ministry, Waller continues his ministry at the local church, even as his title changes. "I started at Living Word in the old building downtown when I was about nine (1988)," he said. "I got saved shortly after, but didn't know my call into ministry until my freshman year of college. I finished at ULM in 2000 and then pursued ministry through Rhema Bible Training Center in Broken Arrow, Ok and moved back to Minden after graduation in 2002."
That move started a ministry career has spanned more than 15 years. Waller said, "I worked in helps ministry from age 13, volunteered in children's ministry — my wife and I were junior high pastors for about 3 years, I interned for a year as youth pastor and then came on full time staff in March 2007 as youth pastor. I then became associate pastor in 2012 and will be senior pastor Oct 1."
The role of the senior pastor is to have and cast vision for the local body, Waller said. "To teach and minister to The Word of God, feeding families and encouraging spiritual growth. Equipping families and individuals to do the work of the ministry, knowing the pastor can't and shouldn't try to do it all."
That vision, Waller said, involves the entire community. "We want Living Word Minden to grow as an asset to our city, our communities, our state, and beyond," he said. "When families come into our building for a service or event, we want them to experience the presence of God. Our term that we want families and individuals to experience is this: 'Deep-Rooted, Gospel-Centered Life Change.'"
As a culture, Living Word is very deliberate in its efforts, said Waller.
"Five cultures that we share and encourage here are: Evangelism- everyone should be sharing Jesus and the ministry of reconciliation, no license required.
"Prayer- everyone shouldn't just pray, they should be a prayer. Prayer directs, prayer guides, prayer is our communication with God — not to forget the listening side of prayer.
"Community- everyone wants to be wanted. Everyone wants to be needed. Everyone needs a community, a family to surround themselves with. Invite people into yours.
"Generosity- it's the goodness (generosity) of God that causes men to repent. We are called an believers to share His goodness through our generosity.
Unity- better together. When people unify, it's a powerful thing, but when believers unify it's supernaturally powerful."
As this new chapter begins in the ministries of both Living Word churches, Maddox said he is grateful for the family of Living Word Minden. "Our church family at Living Word Minden has loved and honored me and my wife over the past six years and we will take that with us to serve as an inspiration to Haynesville."
The celebration of this ministry transition will take place at noon Sunday, following the 10 a.m. service.