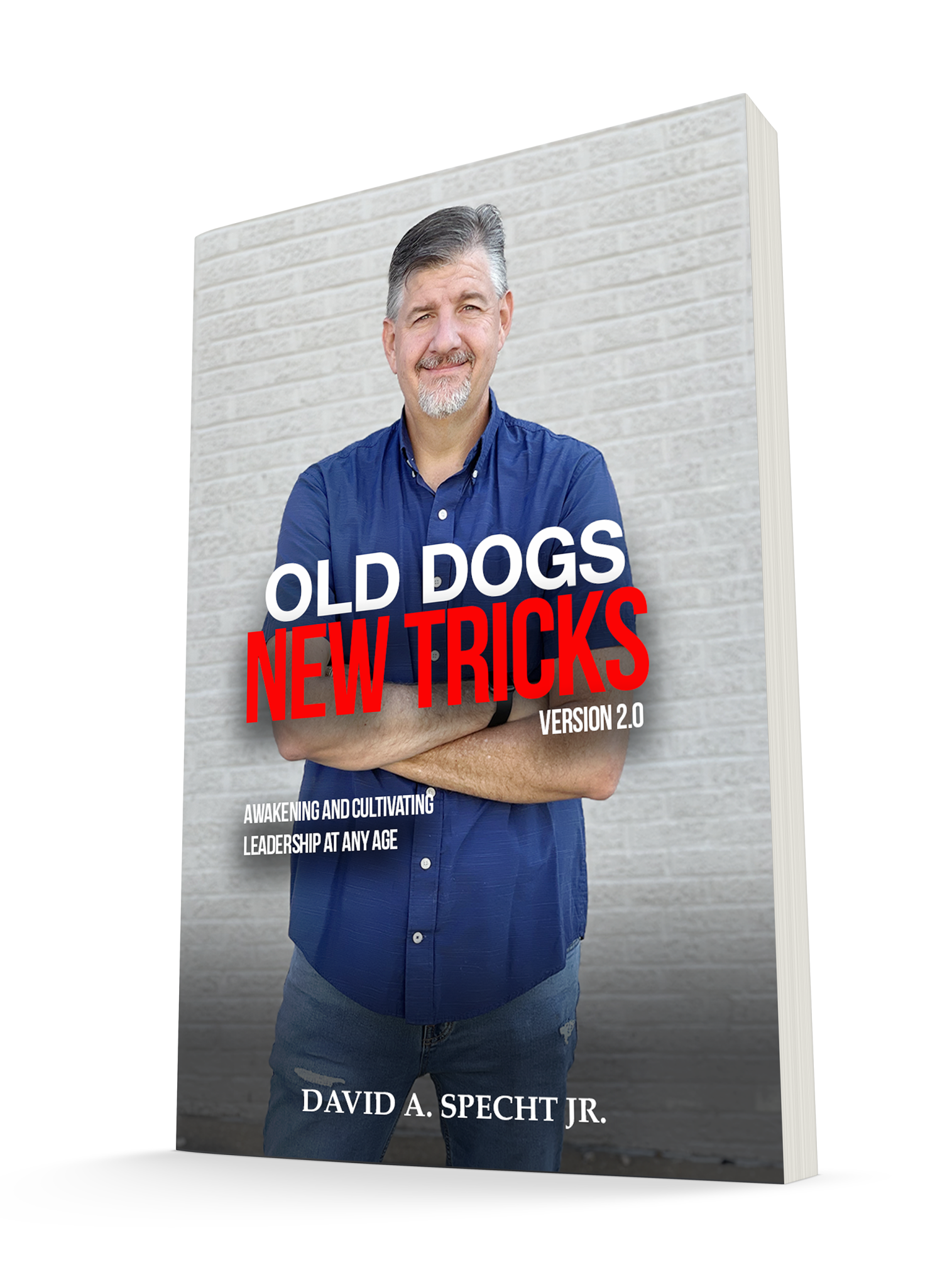 MINDEN, La. — A 30-year veteran of business ownership and health & personal development coach has just released his guide to helping others learn "new tricks" in their own lives.
David Specht, president of Specht Newspapers and health & personal development coach with Specht Health Coaching, has released Old Dogs, New Tricks 2.0. It captures three decades worth of leadership lessons dedicated to helping others learn how to lead and inspiring them to grow.
"This book represents lessons learned across my career in leadership of a small business. Some of these lessons were fun, but most were painful, and I want you to avoid that same pain," said Specht.
The book will help all ages break out of their habits and ruts with:
· Leadership lessons
· Tips on helping others reach their full potential
· Common personal development mistakes
· Actionable steps to make changes
"This was a book I had written in 2015, but it was written for the wrong reasons and launched without a plan. My whole life has changed from that first version to Old Dogs, New Tricks 2.0, and that change inspired me to step back into personal development and helping others," David explained.
David says this book is for people who know they aren't done learning and growing, who want to do better in leading their team, and who want to improve their finances and health.
"Old Dogs, New Tricks 2.0 is all about improving yourself, learning, inspiring others, finding your purpose and taking action," he said. "You're nowhere near done. Let my book help you learn to lead your team, your family, and yourself again."
Old Dogs, New Tricks 2.0 is available now on Amazon, Barnes & Noble, and Apple Books.
In addition, early adopters get free access to the 12-part life purpose development course, "Step Into Purpose," a $299 value. Visit spechthealth.com/odnt for more details on this offer.
"Step Into Purpose is a course that helps my readers take the next step in transforming their lives," said David. "I always say 'Applied knowledge is power.' The combination of Old Dogs, New Tricks 2.0 and Step Into Purpose will help you gain and apply that knowledge."