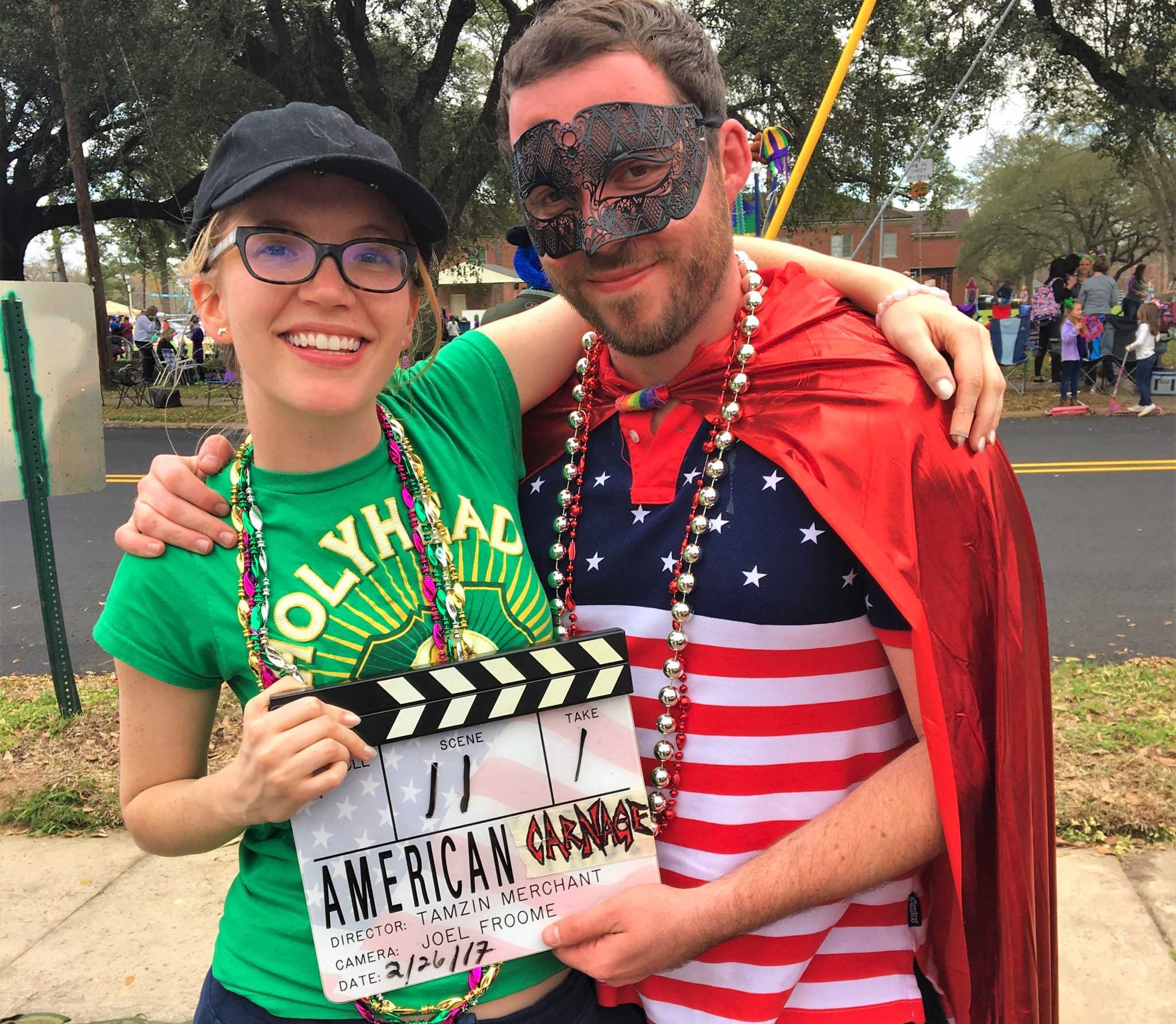 The Louisiana Film Prize Festival gets underway Wednesday and runs through Sunday, with 20 of the best locally-shot short films ready to dazzle Shreveport audiences.
The festival awards a $50,000 prize to one film, voted on by festival goers who pay to see all 20 short films. This year's festival features two Webster-Parish born up-and-comers in the film industry in Best Actor nominee Jesse Gallegos and producer/actor Cam Owen.
Gallegos, who grew up in Doyline but now lives in Atlanta, stars as Bronson in "Father", a psychological horror directed by Baron and Brandon Creighton based on their experiences growing up in an abusive household. Gallegos's character is scarred from an abusive childhood but is expecting his first child with his wife in the film.
"I pitched myself as just a producer at first," Gallegos said. "I just wanted to help them make it happen, because I liked the concept. I jumped on at that point and then went on to audition and they cast me as Bronson. You realize bit by bit as we go through the story what's happened to him. I ended up playing the father and the son, so I had to ruffle my voice a little bit and go back and fourth. It was a lot of fun and hard to do."
Owen, a native of Minden, produced two films and stars in one film at this year's Prize Fest: "American Carnage" which follows a
man mysteriously pronounced dead who awakens to find he is being pursued by a masked man whom he owes money, and "Incredibly Smart, Sexy, Bombshell Coed Named Debra" which follows an actress throughout an un-conventional day of auditions, taking the film's protagonist on a journey to self-worth.
"American Carnage is the third short film in a trilogy and we bring back a lot of the old characters from the first two," Owen said. "It's basically like a metaphor with a hidden meaning for our political climate and everything that's going on in our country right now. All of our films, we like to not take ourselves very seriously. We like to have fun and be comedic."
All three films, as well as the others vying for the $50,000 prize, will screen at six different theaters spanning Shreveport/Bossier City area starting Thursday evening.
For more information on screenings, musical entertainment or to buy tickets, visit prizefest.org.