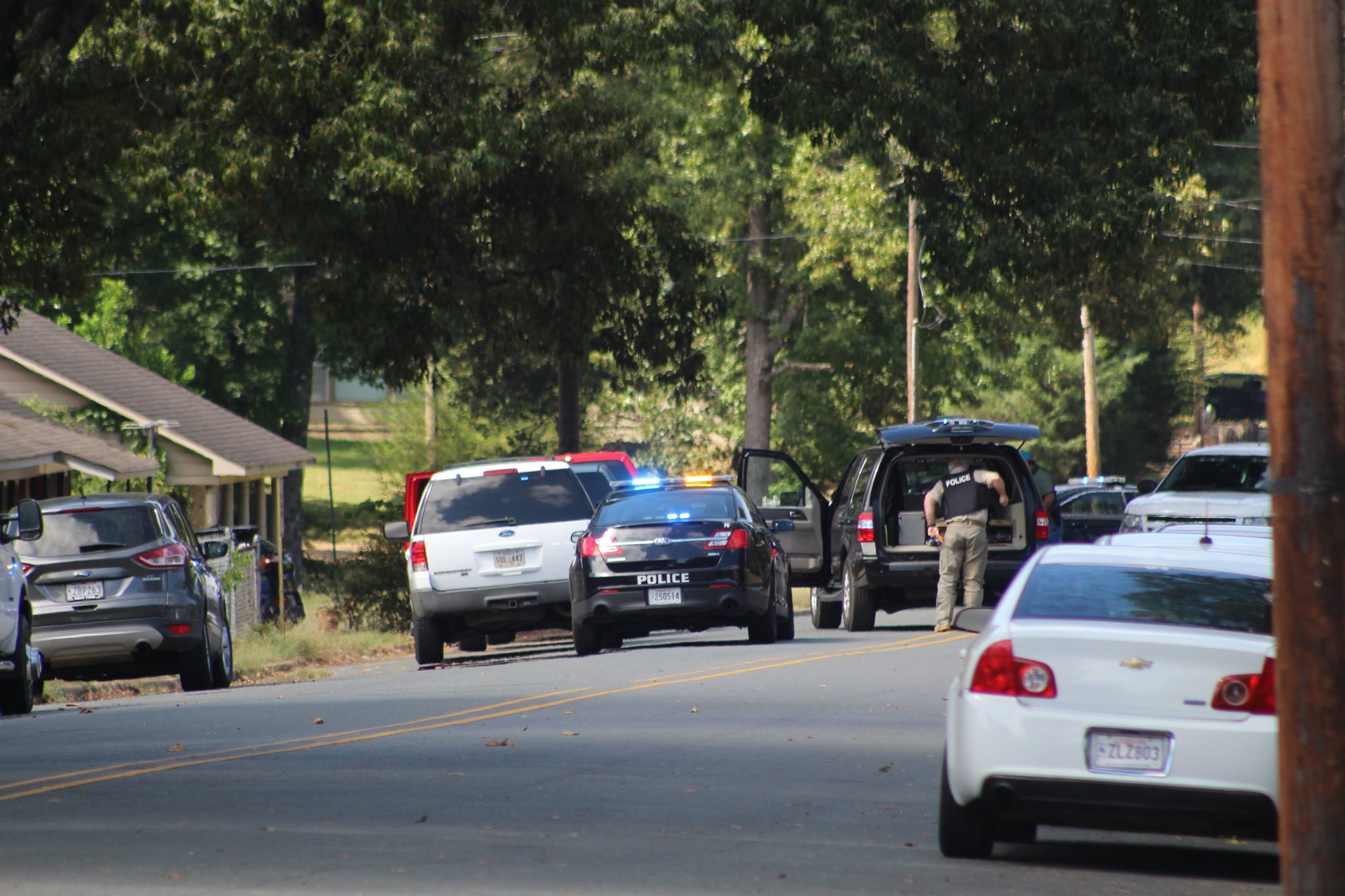 E.S. Richardson Elementary was placed on lockdown for around an hour Monday morning while authorities attempted to take a man into custody on a federal warrant.
Agents with the Bureau of Alcohol, Tobacco, Firearms and Explosives attempted to serve a warrant for felon in possession of a firearm on Jeremy Moro, 40, at a home in the 500 block of W. Todd Street, Minden Police Chief Steve Cropper said.
Moro was outside at the time and ran into the house when ATF agents arrived, the chief said. Guns were known to be in the home, Cropper said and the school was placed on lock down around 11:30 a.m. as a precaution.
Moro wouldn't surrender to authorities. After getting a visual on the suspect through a window, Cropper said agents were able to enter the front door and take Moro into custody just before 12:30 p.m.
Cropper said no one was injured and the school was in no immediate danger during incident.
The Minden Police Department and Webster Parish Sheriff's Office assisted ATF agents at the scene.
An ATF spokesperson declined to comment on specifics of the warrant Monday afternoon, citing an ongoing investigation.
This is not Moro's arrest on a weapon's charge. In September 2016, Minden police arrested him on a charge of possession of a firearm by a convicted felon, however that case was later dismissed by district judge John Robinson.