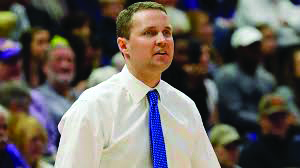 Shreveport is getting a Tiger treat this summer, as LSU men's basketball coach Will Wade is taking his Boot Camp on the road.
On Saturday, June 18, 2020, Wade is teaming up with former Loyola College Prep basketball coach Brock Kantrow and Shreveport basketball legend Stromile Swift to bring the Will Wade Boot Camp to the YMCA Billiton from 9 a.m. until 12 p.m.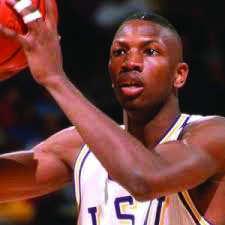 "Promoting and teaching the game of basketball at all levels and across Louisiana is important to me as the head men's basketball coach at LSU," Wade said. "This is a great start to creating a top-tier basketball camp experience for kids and youth in our state."
This will be the first time that Wade has brought his boot camp to Shreveport as LSU looks to extend its presence across the state of Louisiana.
"We want to be in all parts of Louisiana, and we know what kind of talent and love for basketball they have in the northern area," Wade said. "We're looking to build our brand across the state."
Kantrow will direct operations for the Boot Camp Experience.
"I'm fully aware of how important north Louisiana is, after all that's where my career started," Kantrow said. "Being able to help bring Coach Wade and the Tigers home is like coming full circle."
Kantrow has coached at the university level at Tulane, St. Mary's, and the University of Miami, but his heart has always been at the youth level.
"My time at LCP was one of the most enjoyable and memorable experiences of my entire coaching career," Kantrow said. "Lifelong relationships with players, families, and fans still remain strong to this day. I treasure those more than the success we were able to have on the court.
"Truly excited to be back in the basketball world again, after a break to raise my kids. It's not easy to do, and I am most appreciative of Coach Wade for giving me this opportunity."
Registration is available online at www.willwadebootcamps.com and space is limited.
"Exposure to our program is crucial in all parts of the state," Wade said. "North Louisiana is a big part of what makes LSU who we are."
The Boot Tour cost is $99 and includes a special edition Boot Tour t-shirt, three hours of instruction, competition and autograph sessions.
The tour is open to K-6 graders (boys and girls). All sites will be open one hour before check-in.
Full-time athletic trainers will be stationed at each site throughout the tour.