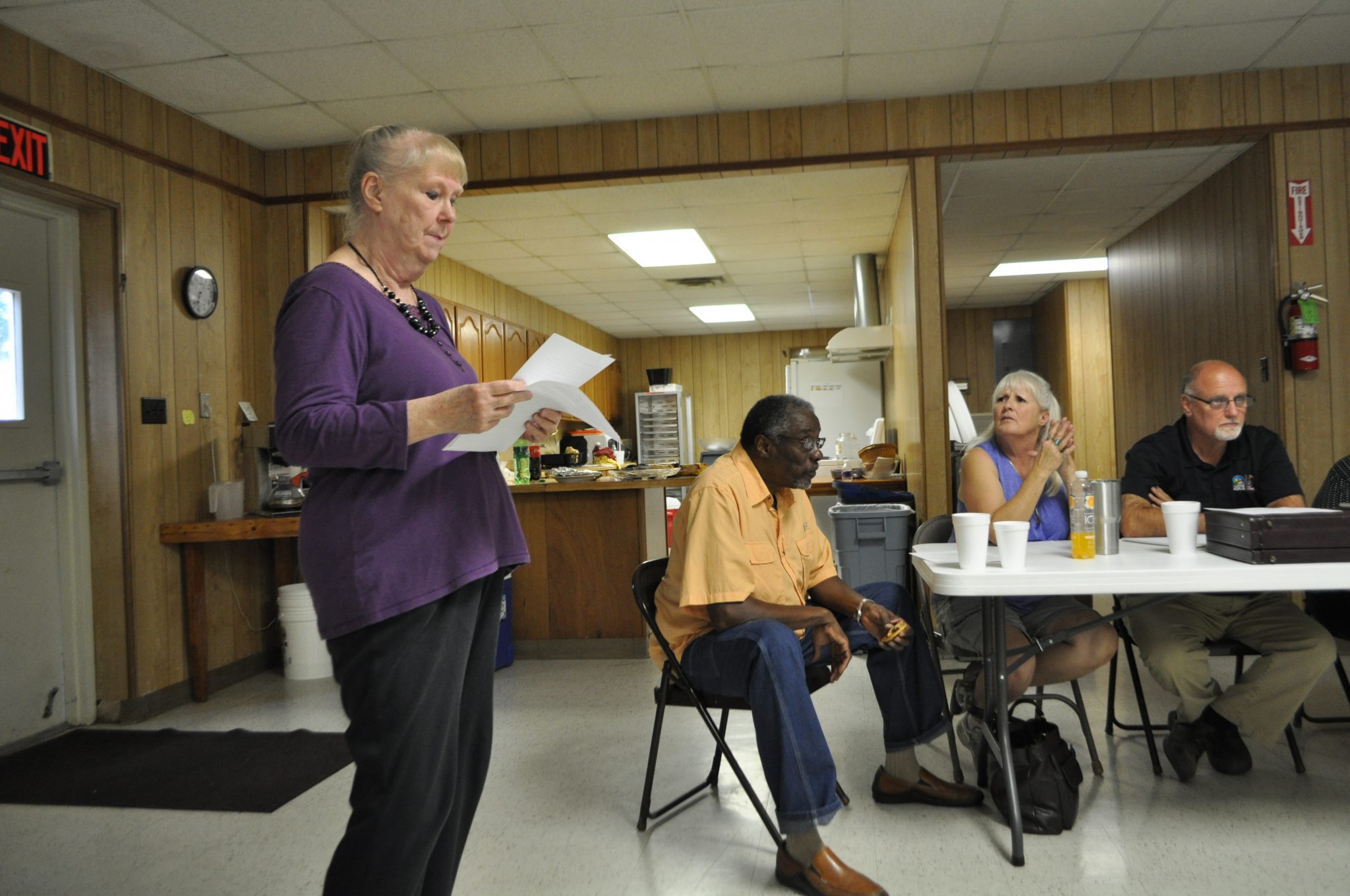 DOYLINE – The Louisiana Military Department has set a tentative date of contract completion on the M6 destruction project for the end of August.
While actual destruction of the M6 is set to be complete before Easter, there are still many things Explosive Service International, the contractor hired to dispose of the M6 at Camp Minden, must do before the contract is considered complete. That includes sampling in and around the contained burn chamber site, clean up and dismantling the burn chamber and pollution abatement system.
Winston Matejowsky, LMD project coordinator, said the tentative date is not in the contract or the closure work plan, but rather a timeline they'd set for themselves. However that date had been pushed back from May until August.
"The last magazine right now is pretty bad," Matejowsky said of operations slowing down. "The drums actually are going every which way. They were stacked three high and leaned over and crushed. They weren't all leaned over in one direction but both directions."
He explained with weather and other factors, such as maintenance, operations had slowed down the last month.
When asked about why ESI had not been fined for not submitting their site closure plan, Matejowsky explained the process by which they would have to go through in order to enforce the penalties for a late plan submission. The EPA would not fine them as the "infraction" does not fall under their jurisdiction. Instead, the LMD would be fined, and that would be passed on to ESI if it was deemed "their fault," he said.
As of Friday, he said they are working on the plan to dismantle the chamber, but they would know which way to go once Gov. John Bel Edwards makes his decision on whether the chamber will stay or go.
"We're ready to move on this thing, but we feel like we're being stalled," Rick Broussard, CAG board member, said.
Another hold up continues to be funding from the Department of Justice, Matejowsky said.
"We want them to finish the burn, that's the most important thing," he emphasized.
To date, ESI has not submitted an application for a permit, according to LDEQ officials.
Wilma Subra, a chemist and CAG member, said it appeared the CAG had forgotten their true purpose, to oversee the project and act as a liaison between the contractor and agencies and the community, and thanked ESI and El Dorado Engineering for the contained burn chamber and the subsequent destruction of 91 bunkers of M6.
"It is with great disappointment that the M6 destruction project and its accomplishments have been mostly forgotten, overlooked or ignored as a result of arguments over whether the burn chamber should stay at Camp Minden or should it go," she said. "As the destruction of the M6 draws to an end, it is important to recognize the accomplishments and efforts brought to the project by a number of entities and thank all involved for their dedication, their commitment and their long hours of involvement in each task associated with the M6 destruction."
She asked the CAG and the public not to forget what it took to get to this point.
"It's been a very long, very involved two years with lots of people giving lots and lots of effort," she said. "Thank you all for a really great accomplishment and a really safe accomplishment."
The CAG discussed what will become of them once the project is complete. Board members gave their thoughts on whether the group should stay active or whether they should disband. Many said they wanted to disband following the project completion, but Kerry McNamara said he believed they should continue on even if it's not in an official capacity.
Representatives with the EPA said they would stay and continue to attend the meetings until the chamber is either dismantled or a decision is made.
To date, 97.7 percent, or 15.6 million pounds of M6 has been destroyed.