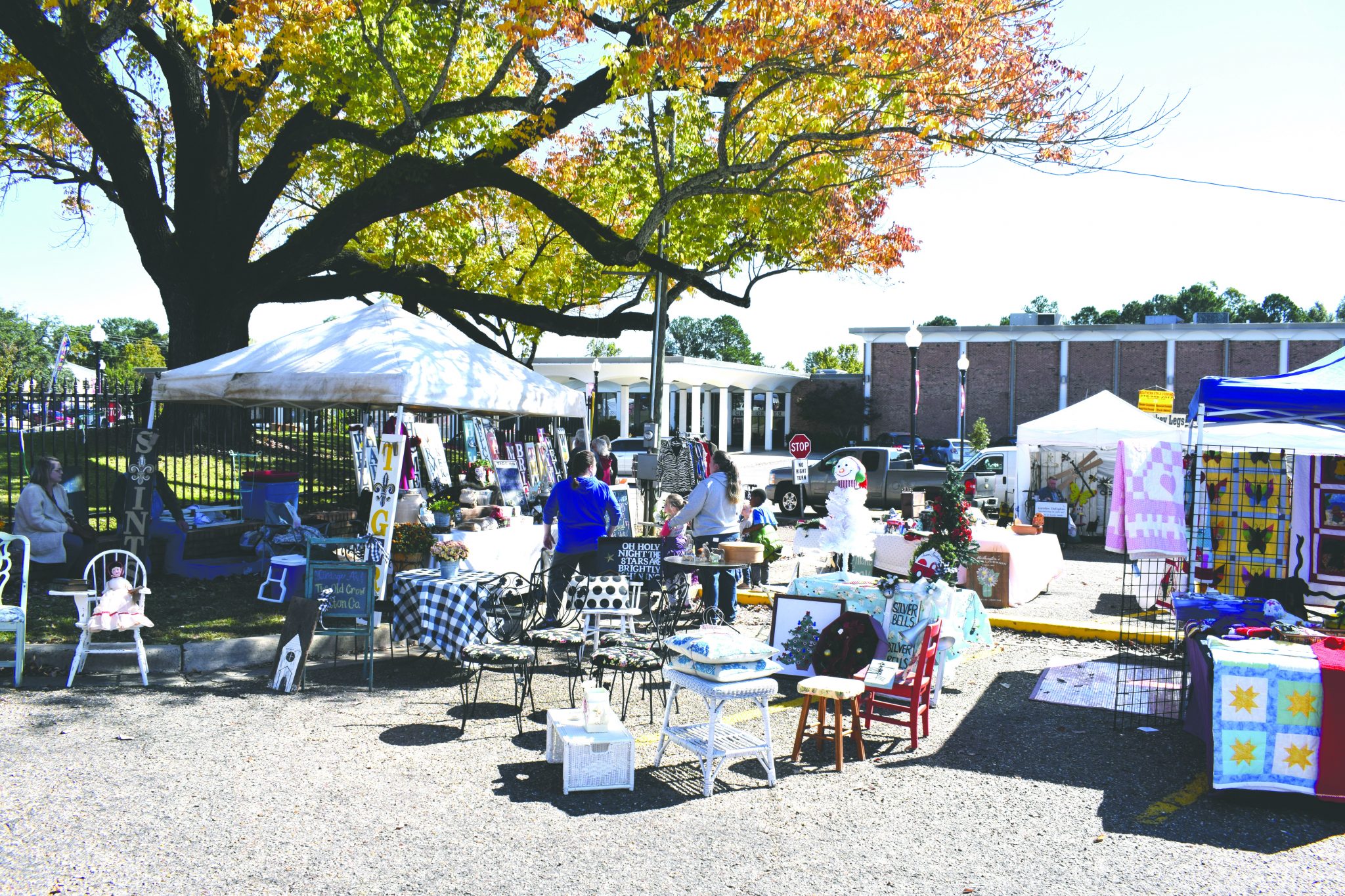 Vendors set up shop along Main Streets in small towns along a 50-mile route for the 20th Annual Main to Main Trade Days event. People came out to pursue a wide variety of items for sale, whether they be handcrafted crochet plushes, metal works, paintings, or plenty of different foods.
"I think it's going very well, today is absolutely beautiful. We have all kinds of different wares and people seem to be enjoying it. I'm seeing a lot of people with bags in their hands, so that's a good thing," said Mahala Hutto, Downtown Developement Director.
Not only is this a great event for those in Minden looking for something to do, but it also brings in people from outside the city to Minden's downtown area.
"A lot of people in town have been, but we've had lots of people coming in from out of town, which is what you want. We have people asking for direction on how to get over from Springhill, and people from Springhill coming over here, so it's been good," said Hutto.
Sponsors for this event included Louisiana Main Street, Webster Parish Convention & Visitors Bureau, Springhill Chamber of Commerce and the Minden South Webster Chamber of Commerce.
Mayor Terry Gardner was at the event on Saturday, and he had this to say. "I think Main to Main was great. It just goes to show you that when you have a beautiful day, and you've got a very active and successful downtown, people will come. We've got some amazing vendors from craft vendors to food vendors. It's a great event for Minden. It brings foot traffic to our downtown businesses and tax dollars to Minden," said Gardner.