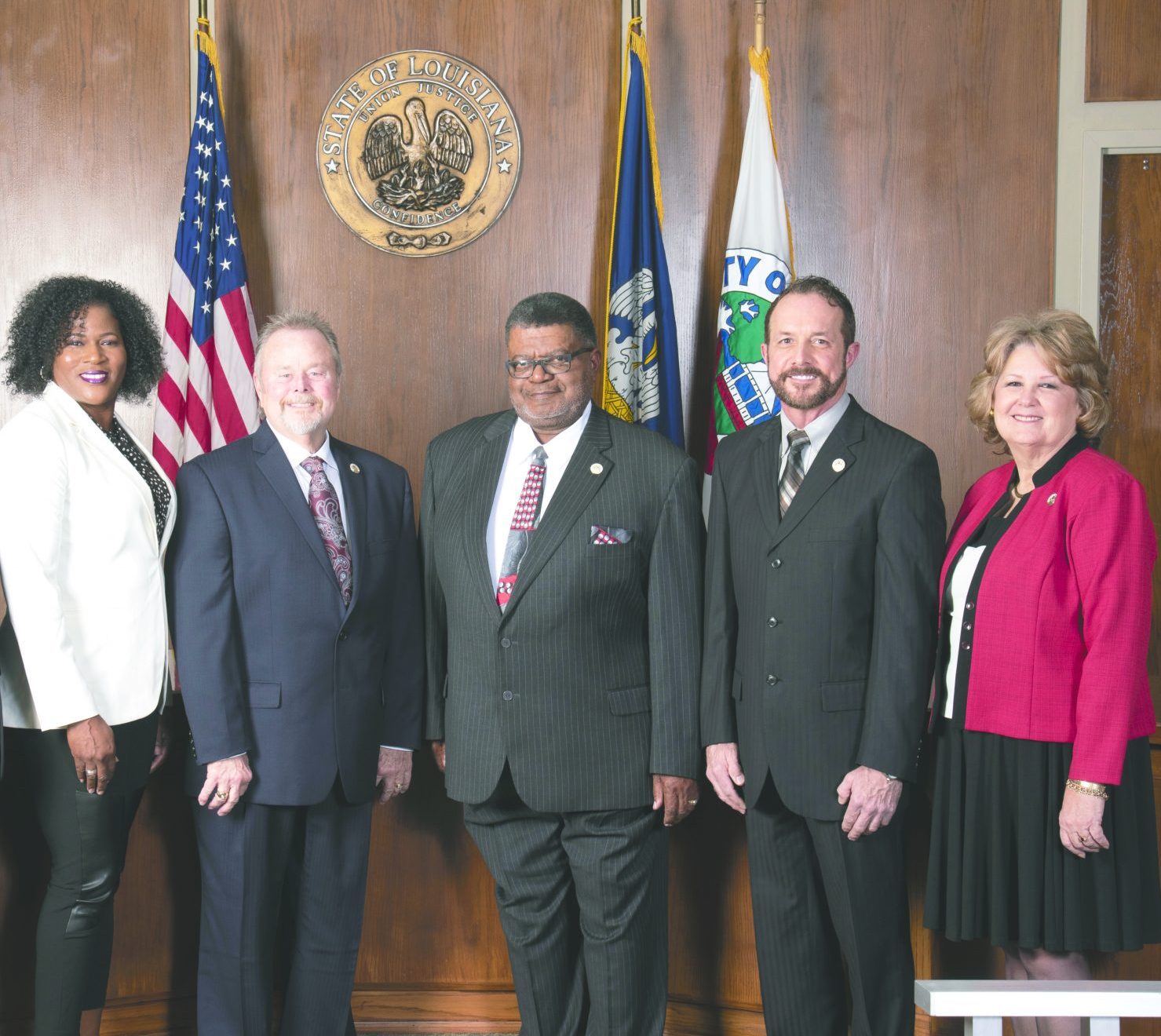 November's Minden City Council Meeting was brought to an abrupt end after three City Council members, Terika Williams-Walker of District B, Herbert Taylor of District A, and Vincen Bradford of District C, stood up and walked out after an item failed to be added to the agenda. Some members of the audience walked out as well, a significant portion of them being men in three-piece black suits and bowties/ties.
Seconds after the meeting began, Mayor Terry Gardner was about to move to start the prayer and was interrupted by Councilman Walker who wanted to add an item to the agenda concerning the City of Minden's Employee Handbook, an issue she states she has brought up as early as March.
"I just want to make the public aware that I attempted several times to talk with you about the employee manual. It doesn't meet the needs of the city, it's dictatorial, the practices are unfair, so there are some things in the employee manual that need to be better organized and be put into a better perspective. It's unfair when an employee is terminated for getting grass on someone's vehicle, or an employee is demoted so a friend can get that position," said Walker.
"I emailed you on the (October) 24th about adding the employee manual to the agenda. I got it, it said you would have to speak with our city attorney Mr. Minnifield. But, there are some misconceptions about the council. We don't work for them, they work for us. Our job is to make the laws and execute the laws that govern this city, and right now we are not being afforded that opportunity," said Walker.
In response, Mayor Terry Gardner said, "I did talk with Mr. Minnifield, and (he) is looking over the handbook and he's going to look over it and come back with recommendations and when he does that, we'll discuss it."
"Well, you've had months to give it to him, instead of last week to speak with him about it, so this has been going on since March," said Walker.
The motion to add this item to the agenda failed, by a vote of 3-2. Upon Gardner's pronouncement of the motion's failure, the three city council members all got up and left. At the same time, a group of people, mostly men in suits, walked out of the meeting as well.
Without enough present members to have a majority, the City Council Meeting abruptly ended. While some public comments were made after the walkout, the entirety of the meeting lasted roughly three minutes.