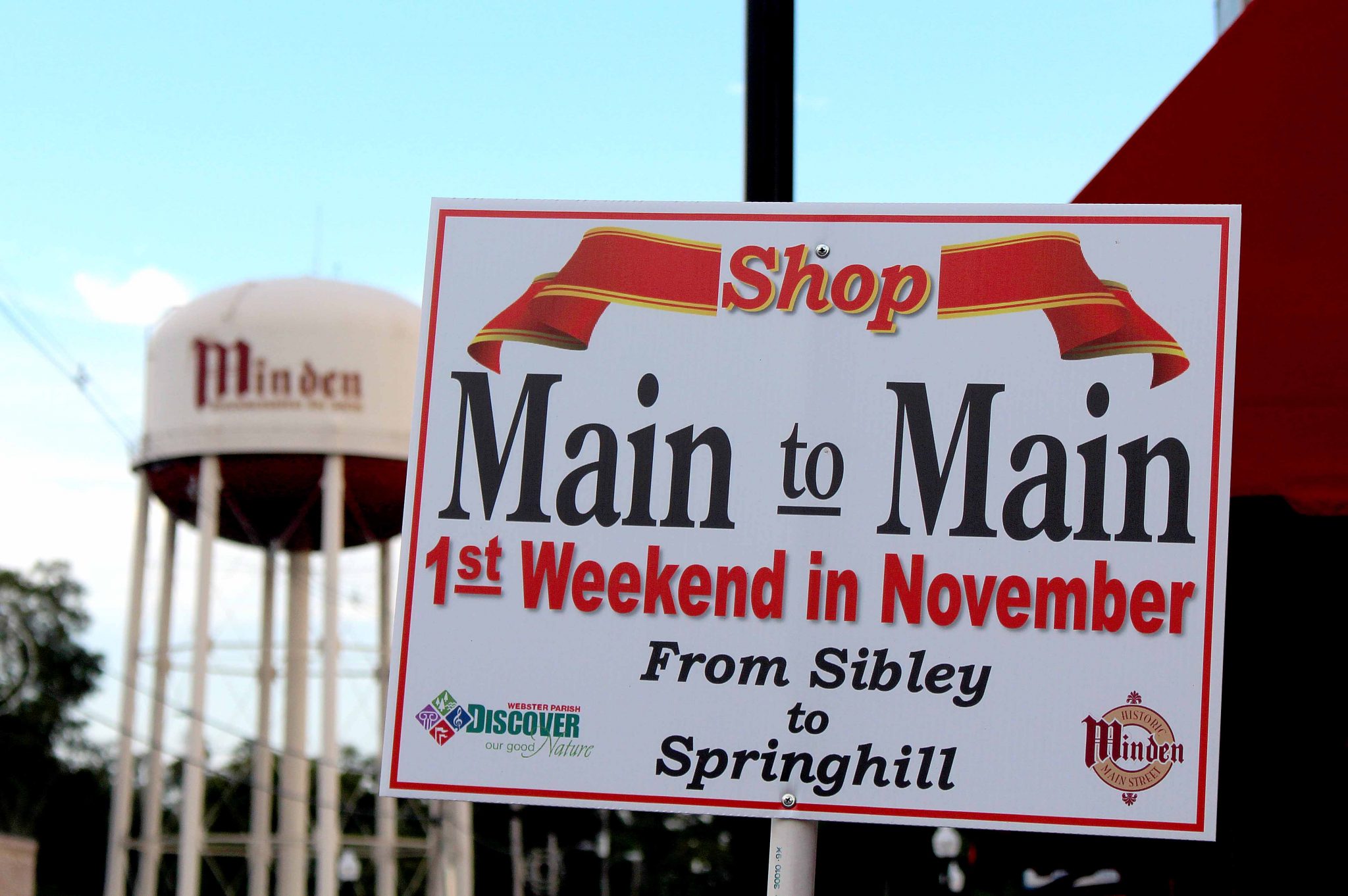 Shoppers are set to have a record year at Webster Parish's annual Main-to-Main Trade Days, which will be Friday and Saturday.
"We are having an astounding response from people planning to come," Terry Gardner Minden Main Street Board President said. "People are coming from a 150-mile radius to shop the varied booths and enjoy a good time in Webster Parish."
Gardner anticipates weather being favorable and adding to the trade day experience.
"The weather should be perfect," he said. "We are ready- signs are out and set up begins early Friday morning. We are having arts, crafts, jellies, jams, food vendors and plenty of port-a-lets in the historic area downtown Minden."
Gardner said the event might set a record for turn out and urges shoppers and drivers to be mindful of additional people near roadways.
"When you are driving its OK to look at vendors, but beware of pedestrians and your surroundings," he said. "I encourage everyone to get out and look, shop, visit, have fun. It's going to be a great day"
Dixie Inn Police Chief James Edwards agrees with Gardner saying motorist and shoppers should be careful.
"We all need to be aware this event is going on," he said. "Expect lots of traffic on U.S. Highway 80 and U.S. Highway 371 in and around Dixie Inn and Minden. Expect slow traffic and sudden stopping. Also, watch out for people crossing the roadways and/or walking on the shoulders."
The trade route follows U.S. Highway 371 north from Minden to downtown Springhill and south from Minden to Sibley.
Despite registration for space in downtown areas in Minden and Springhill being closed, vendors may still set up booths along the route outside of the downtown areas.
Vendors are reminded to report sales tax to Webster Parish and the state.