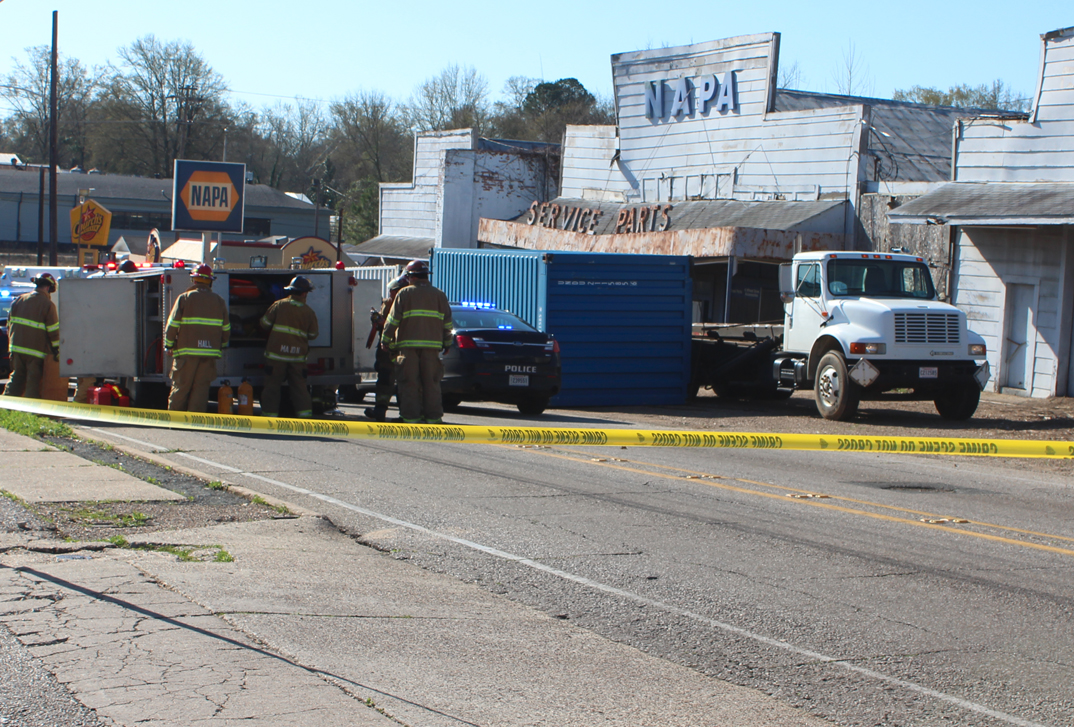 The identity of a man who died as a result of a work-related accident Tuesday has been confirmed.
Glenn Wiggins, a reserve deputy for the Webster Parish Sheriff's Office, was killed when for unknown reasons, the compartment trailer shifted and fell on him, killing him instantly.
"The box container on top of the trailer apparently was not centered," Minden Police Chief Steve Cropper said. "It got off center and top heavy. It just got past the point of no return, and it fell on top of him. It was a bad, bad deal, just a freak accident."
"He was a reserve for approximately five years," Sheriff Gary Sexton said. "He was a great guy, good, hard worker and a family man."
Minden police were dispatched to the 100 block of East Union just after 9 a.m. after receiving reports of a man trapped under a trailer.
Wiggins was self-employed.
He was 42.