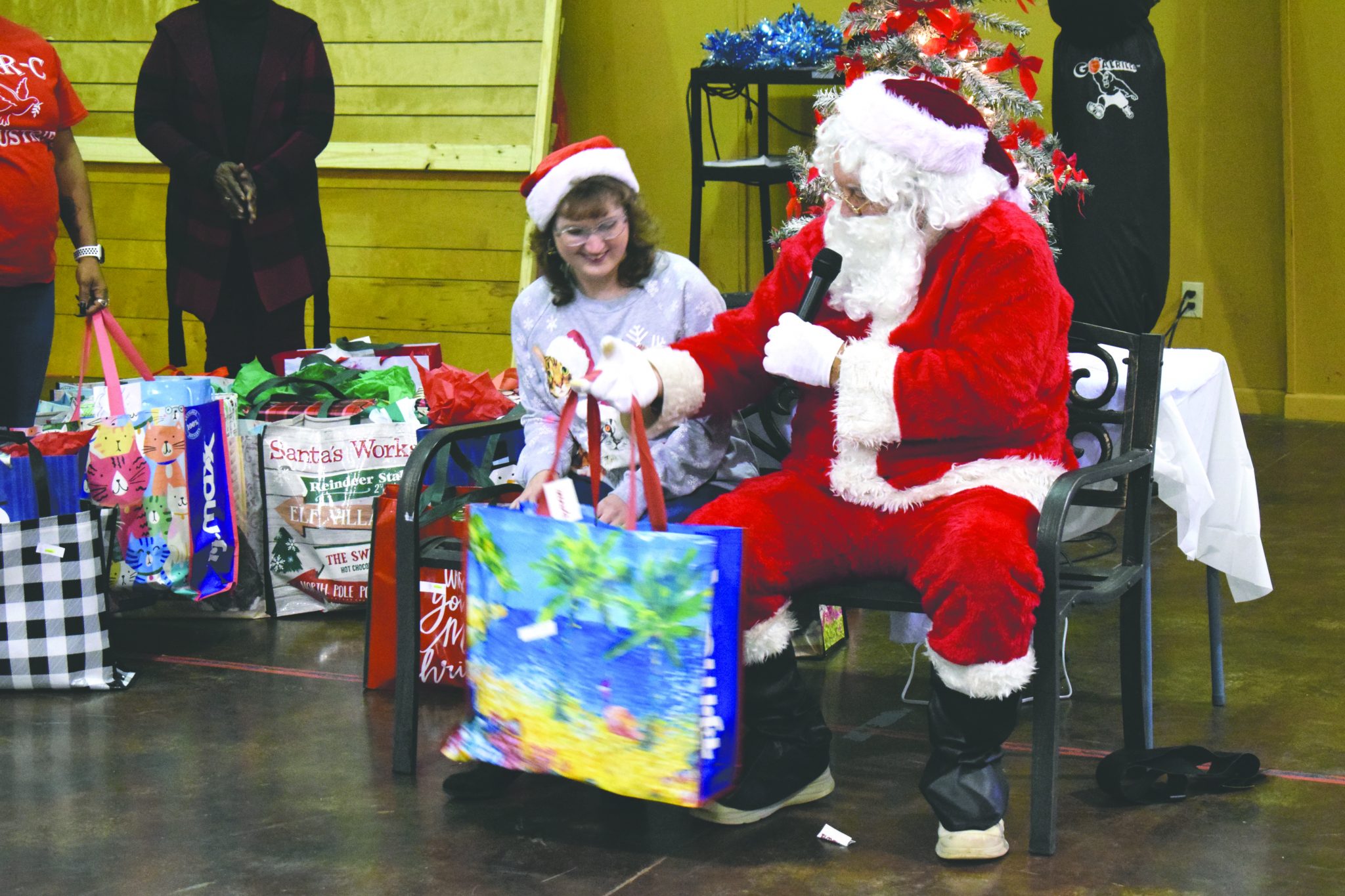 Mar-C Industries held their 4th Annual Christmas Party at the Calvary Baptist Church Friday morning. There was plenty to enjoy with food, caroling, skits, and to top it all off, Santa himself coming to give out presents to all the clients.
"Today is a big day for the clients, they are very excited. Christmas is one of the most important times of the year for them. This is the party they live for, the Mar-C Christmas Party," Lotonya Eason, Administrative Assistant.
The clients provided a list of their Christmas Wishes and Mar-C, through donations and volunteers, got all of the clients Christmas presents for the party. The church also provided the money for food and volunteers to cook it.
"One of the ladies on our committee goes out to get donations and buy the gifts so each of them can visit with Santa Claus in a little bit and he'll give them their presents," said Morris Busby, Mar-C Board Member, "The church provided the money for the food, and the kitchen staff, who are all volunteers, came up at 6 o'clock this morning and started cooking."
It's the fourth year since they've started the Christmas party at Mar-C industries. They had so many people participating that they had to change locations to Calvary Baptist Church to have enough room.
"We host it here in our facility, and invite the clients and their parents to come for the Christmas program. Prior to that they had they had the Christmas party at the facility. Me and two other board members said, 'we all go to Church here at Calvary, so why can't we just do this here?' They're very glad to have it because the facility makes it to where you can have plenty of space for everybody," said Busby.
He also took the time to thank the elected officials who took time out of their morning to come and enjoy the festivities. "We have some of our elected officials here today and we appreciate them being here being they provide a lot of support for us through various grants that they're able to help us with. Like this year in particular, McMahen and Senator Gatti came over and met with our board, and they helped identify new sources of funding that we're able to work into, so we appreciate that and appreciate the officials that have been here today," said Busby.