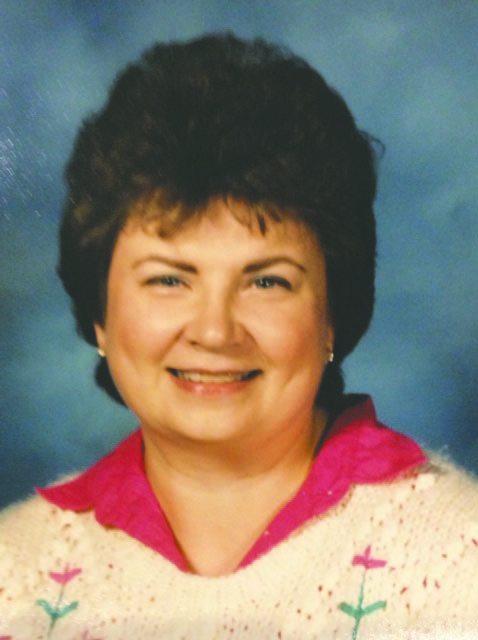 Martha Brooks Stein had many chapters in her life, and was known by many names. Her earthly journey ended on August 29, 2019, at Northshore Health and Rehab in Loveland, Colorado. It began on October 10, 1946, when she was born to Brooks and Betty Wall Stein in Homer, Louisiana. The family moved to Colorado.
When circumstances ended that chapter, Martha and Betty returned to Homer to live with family. She became known as Martha Samuel, when her mother remarried and the family relocated in Minden. There, she was joined by two brothers. Martha grew up in Minden, attending Minden High School and becoming one of the founding members of the Louisiannes. The family continued to spend many happy days in Homer with grandmothers, aunts and uncles, and cousins. It was there that Martha learned to crochet from her grandmother.
After graduating from Louisiana Tech, she became Martha Hodnett when she married husband Gary. They lived in Shreveport where Martha was a teacher for many years. Martha began to use her crochet skills and began to design afghans.
When this chapter ended, she reconnected with her father and moved back to Colorado. She became Martha Brooks Stein and spent many happy years there until his passing. Martha continued to live in Colorado, becoming well known for her afghan designs, which were sold in many craft magazines and can still be found online today. She loved her collections; including stuffed bears, porcelain bear figurines, collectible plates, thimbles, and Santa figures.
Martha was preceded in death by her mother, Betty Samuel; father, Brooks Stein; step-father, S.B. Samuel, Jr.; brother, Tim Samuel; and her beloved grandmother, Mae Dawson. She is survived by her brother, Dawson Samuel and wife Sandra; nephew, Will Samuel; niece, Katie Samuel and husband Thomas; special aunt, Pattie Dawson; sister-in-law, Sandra Futch; and many cousins.
The family will hold a private memorial service at a later date. Anyone wishing to remember Martha is invited to make a donation in her memory to Minden-Royal Family Kids Camp, a faith-based summer camp for kids in foster care. Donations can be made through www.4hiskids.com or by check payable to RFKC mailed to 407 Fort Street, Minden, La 71055.