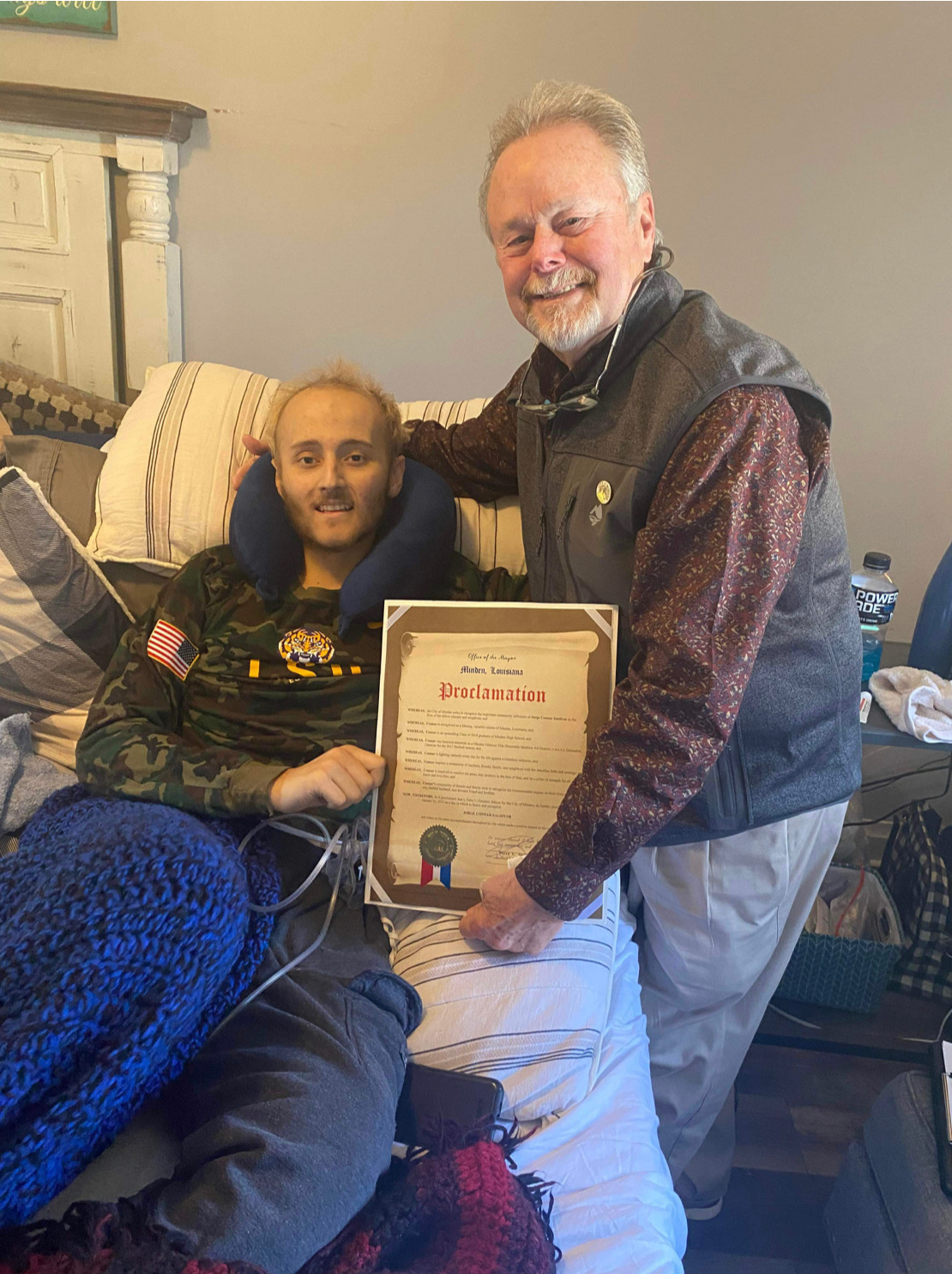 Mayor Terry Gardener issued a proclamation today to Jorge Connar Zaldivar. Connar is a 2018 graduate of Minden High School, and while attending was a member of the Minden High School football team. He was honored statewide with an honorable mention All-District 1-AAAA Defensive Linebacker burning the 2017 football season.
Connar is currently in a battle with cancer that has been ongoing for the past two years. To recognize Connar for his incredible bravery in the face of his disease, the mayor honored him with an official proclamation detailing his accomplishments to Minden, his peers, and his family.
"Whereas Connar inspires a community of teachers, friends family, and neighbors with his steadfast faith and course, and whereas Connar is resolved to comfort his peers, stay positive in the face of fear, and be a pillar of strength for all who know and love him, and whereas Connar's community of friends and family wish to recognize his immeasurable impact on their lives as a loving son, faithful husband, and devoted friend and brother, Now, therefore, be it proclaimed that I, Terry L. Gardner, Mayor of the City of Minden, do hereby proclaim Friday, January 21, 2022, as a day in which to honor Jorge Connar Zaldivar and reflect on his many accomplishments throughout his life which made a positive impact on his community," the proclamation read.