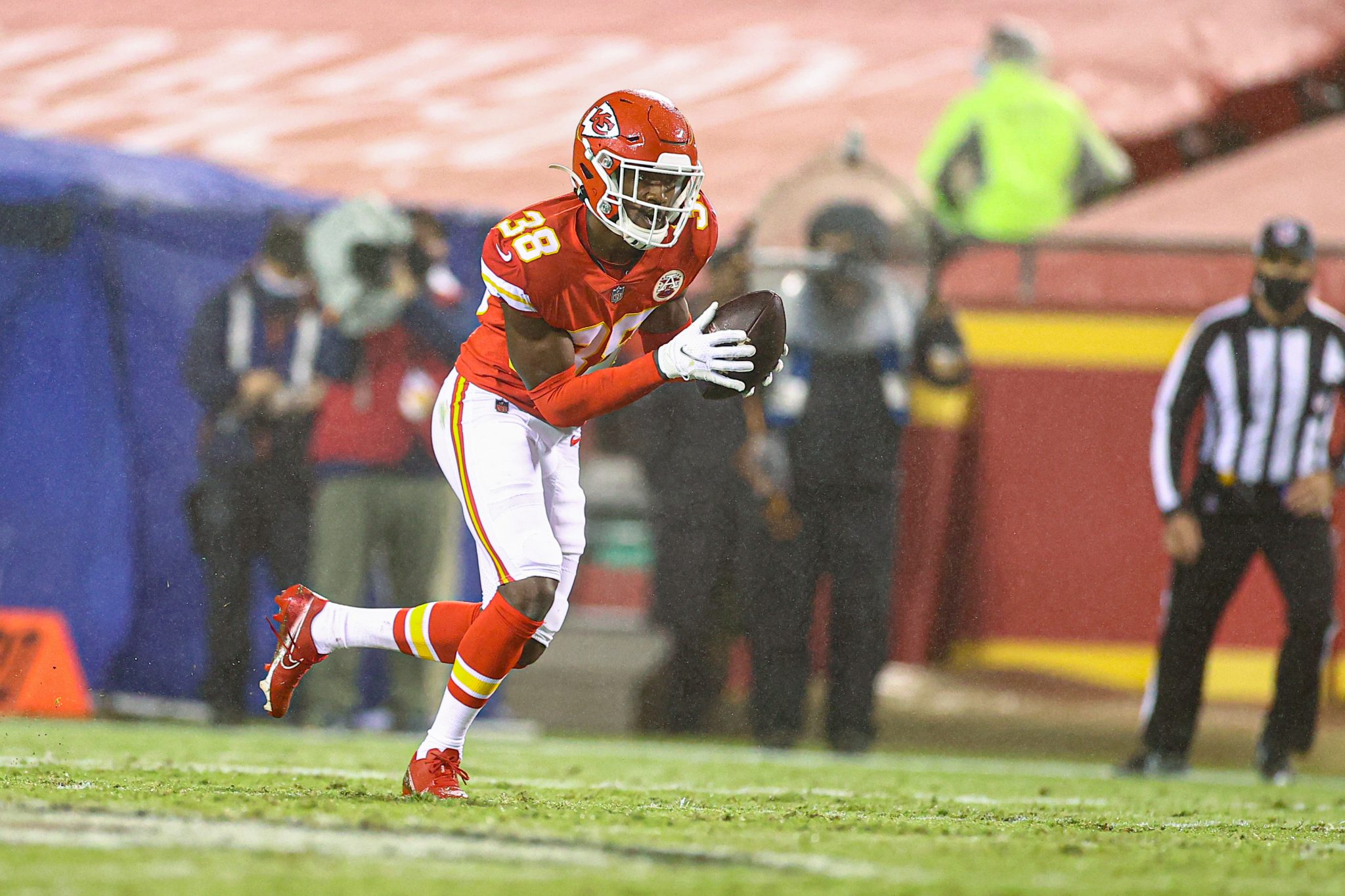 As the Kansas City Chiefs prepare for Sunday's AFC Divisional Playoff Game against Buffalo, they know they can count on a Minden High School product to anchor their defensive secondary.
Former Louisiana Tech and Crimson Tide standout L'Jarius Sneed has totaled 76 tackles (57 solo), a sack, two interceptions and a forced fumble during the 2021 season.
Sneed burst out of the gates as a rookie in 2020 to earn a starting role for the Chiefs after being picked
This season he increased his production to 5.1 tackles per game compared to 4.6 per contest a season ago.
Sneed remains under contract with the Chiefs for another two seasons.
It was when the Chiefs let veteran cornerback Bashaud Breeland sign with the Minnesota Vikings last offseason that Sneed solidified his future in Kansas City's defensive backfield.
The Chiefs signed Breeland to a one-year, $3 million contract for the 2020 season, but he was suspended the first four games of the 2020 season for violating the league's policy on substance abuse, and was placed on the reserve/suspended list on September 5, 2020.
Breeland finished the 2020 season with 38 total tackles, two interceptions, nine passes defended, and one forced fumble, decent stats but not enough to hold off the emerging Sneed from becoming a major fixture in the Chiefs secondary.
Sneed missed Kansas City's win over the Raiders in December after the murder of his brother — a win his teammates dedicated to him.
"We just wanted to play for him today, for his family, and I felt like we did that," said Chiefs safety and former LSU standout Tyrann Mathieu after that game. "I felt like we started the game with some L'Jarius energy and kind of kept it going throughout the game."
It was a gesture Sneed said he appreciated, and he's shown it with his play since returning to the Chiefs.
"I would like to thank everyone, especially the fans and the Kansas City Chiefs organization, for all the love and support they have given me the past few days during such a trying time," Sneed said in a statement through his agent before returning to Kansas City to finish the season. "It means so much to me. We deeply appreciate everything you are doing to help us get through this difficult time. Your thoughts and prayers mean so much to me. Thank you."
With three interceptions in 2020, Snned tied 13 other Chiefs players who recorded three interceptions during their rookie season, tying for the 10th-most picks by a rookie in franchise history.
After signing with Louisiana Tech out of Minden as a wide receiver, Sneed converted to cornerback and saw playing time in his true freshman season with the Bulldogs, highlighted by an interception return touchdown against Western Kentucky in the Conference USA Championship Game.[
He started about half the games at corner during his sophomore season before moving into a permanent starting role his junior season
Sneed moved to free safety before his senior season, and was named second-team all-C-USA after the season.
The Chiefs will play host to the Buffalo Bills starting at 4:30 p.m. Sunday with the winner advancing to the AFC Championship Game.