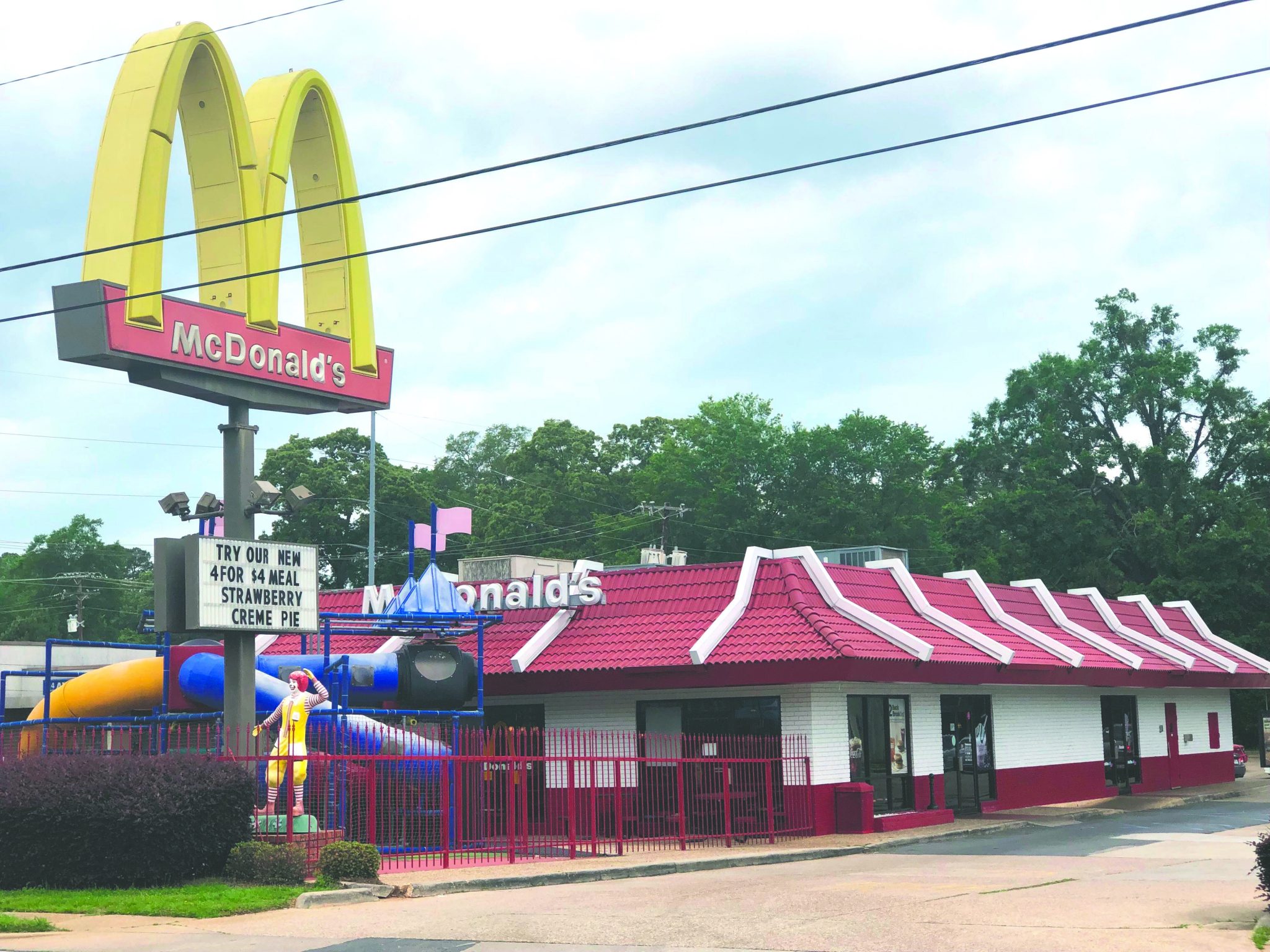 Minden McDonald's to close for reconstruction
Bye bye Big Macs, for now. Minden's McDonald's restaurant on Homer Road will be closing temporarily later this month for a major reconstruction project.
"The McDonald's location in Minden is scheduled for a complete reconstruction in order to bring some of the latest innovations and advancements in McDonald's technology to our customers there," said Josh Cook, a spokesman for the company.
The last day of business is slated for Thursday, May 23 and the brand new restaurant is expected to open in mid-September.
"We are very excited that McDonald's is rebuilding and upgrading the location in Minden," Mayor Terry Gardner said. "Projects like these are instrumental to the progress of our city."
Minden's McDonald's opened Dec. 13, 1976 and has gone through several remodels. However, this is the first complete reconstruction for the restaurant.
"Our local owner / operators are excited to bring the best McDonald's has to offer to our customers in Minden and also realize that our loyal customers will be interested in updates about the process," Cook said. "To keep them informed, we're currently developing a VIP list to offer updates on construction and an invitation to the Grand Opening in September.
According to Cook, to get on the list, customers just need to stop by the store and fill out a VIP guest registration form with their contact info. They'll also receive discounts and coupons via mail and email for when the restaurant opens up this September.
Minden's location isn't the first in Webster Parish to be rebuilt and upgraded. Springhill's location completed a similar upgrade in 2018.
These projects are part of a nationwide effort McDonald's announced last year, including 206 restaurants in Louisiana.
"In total, McDonald's and franchisees are investing $6 billion to modernize most U.S. restaurants by 2020, including most restaurants in Louisiana," a press release read.
With this significant construction investment, the transformed restaurants will feature:
Modernized dining rooms with globally and locally inspired décor, new furniture and refreshed exterior designs
Enhanced customer experience with digital self-order kiosks that make ordering and paying for a meal easier. Kiosks empower guests to browse the menu, find options and tailor their meal just the way they want.
Remodeled counters allow for new table service that offers guests the opportunity to relax while their food is being made
Bright and easy to read digital menu boards inside and at the drive through
New designated parking spots for curbside pick-up through mobile order and pay
Expanded McCafé counters and larger display cases
"McDonald's is an important local business and provider in the community," said Stan Harris of the Louisiana Restaurant Association. "McDonald's is helping create and sustain local jobs not only in the restaurant but also through its construction and modernization, and that helps support the local families they serve."