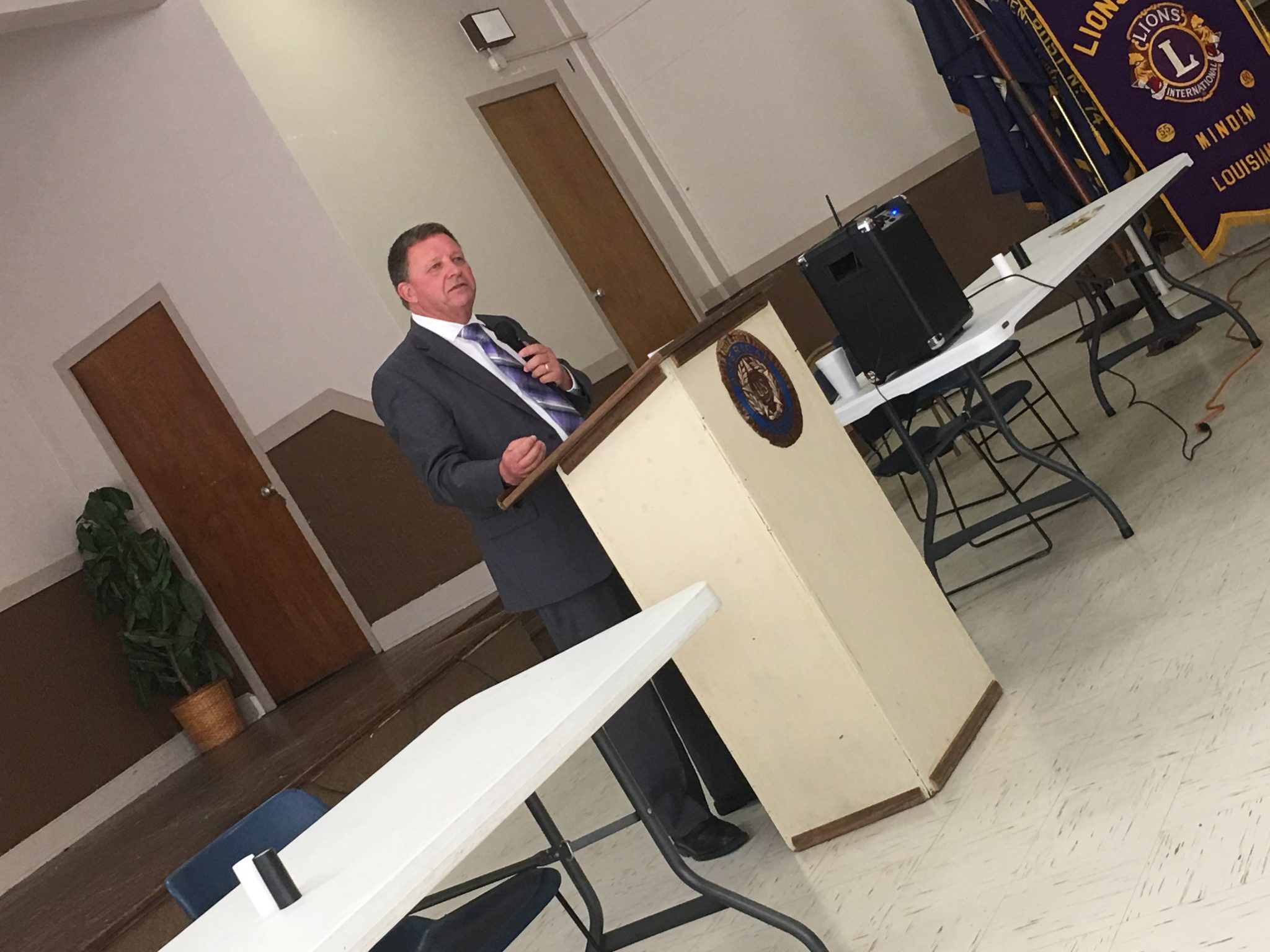 Northwest Louisiana Technical College Director Earl Meador was the featured speaker at Friday's Lunch Bunch meeting in Minden. Meador gave an update to the group about the vision and direction of the technical college. "We are three campuses, but one college," Meador said. NWLTC has campuses in Minden, Mansfield, and Shreveport — a fact that many forget. "We have the strength to do very important things in the region," he said.
Meador said that NWLTC is planning some collaborative efforts with other institutions. "We are going to do more with BPCC, Northwestern State University, and Louisiana Tech University," he said. However, Meador said, NWLTC will work to remain true to it's core purpose. "(We are) focusing on being who we are — a technical college." In the coming months, NWLTC will be the only fully technical college in the state, according to Meador.
While the state grapples with budget shortfalls, Meador said NWLTC will continue to move forward and innovate. "We've got a lot of things on the table," he said. "Our goal is to double the size of our college." Unlike non-technical, or four-year schools, the students of technical colleges like NWLTC are more interested in what lies after graduation. "Our students have a focus in mind, they want a job," Meador said. "Our job is to get them trained so you will hire them." Students come to NWLTC for a variety of reason, backgrounds and situations, Meador said. "I have a great passion for the journeys our students are on." Moving forward means meeting the needs of employers and students alike, whatever form that takes. "We are doing a lot of things differently than the old vo tech, but the value is still there," Meador said. However, the benefits of matching workforce with employment needs, both now and in the future is ongoing goal of NWLTC. "We want to change a community. One job at a time," Meador said.