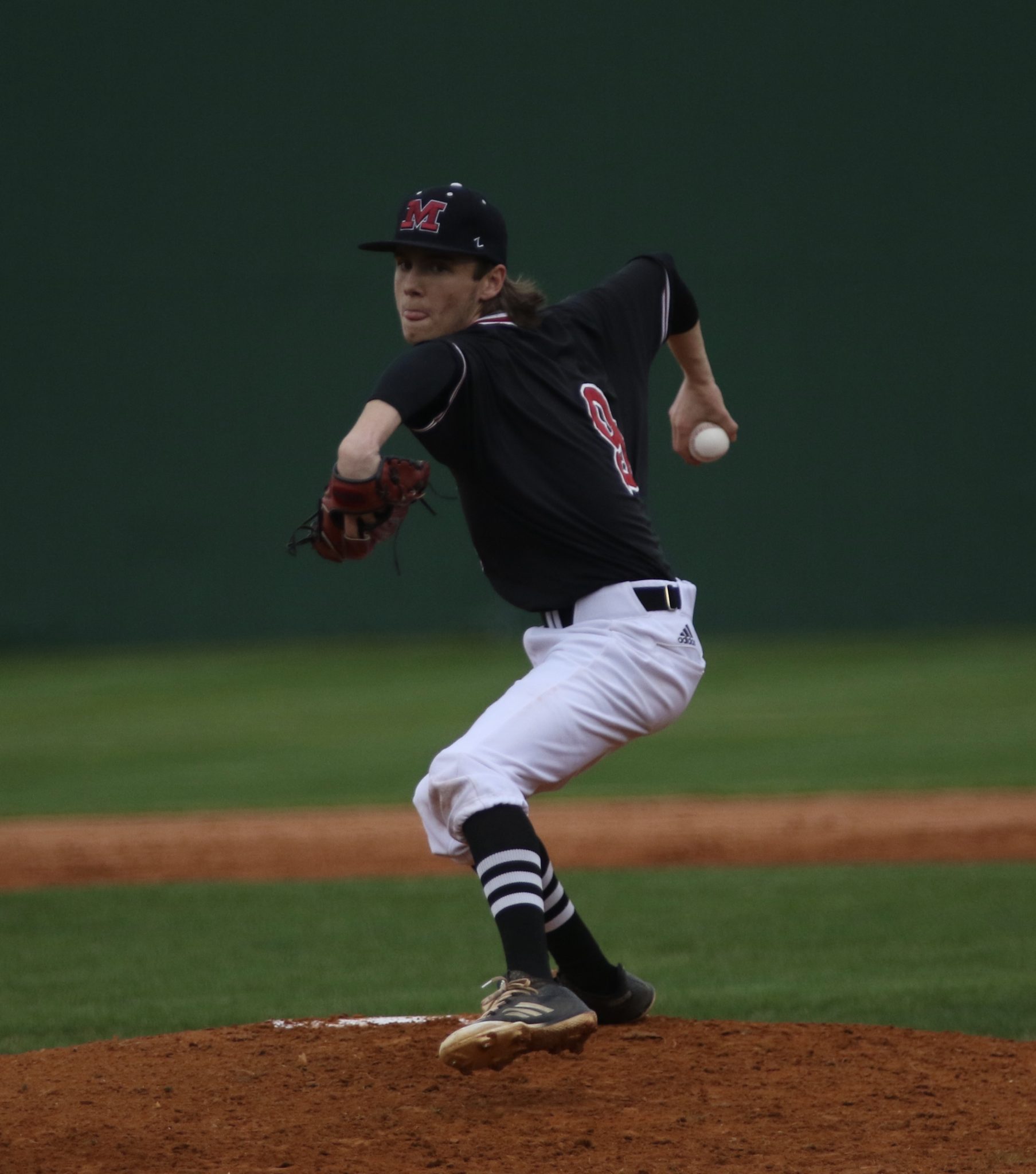 Minden's baseball team is off to an 8-2 start heading into this weekend, and starting pitcher John Volentine has a lot to do with it.
In an era of pitch counts and overanalysis, Volentine has been breaking the mold. He's 3-1 already this season and has gone the full seven innings three times (in his other start, he went a measly six innings).
He has a slick 1.03 ERA and carries some of the nastiest stuff in the area on his pitching toolbelt.
Most interestingly, Volentine refuses to take the credit for the Tide's torrid start.
"We've just been playing unselfish baseball," he said.
I wondered what that meant: how can one play baseball unselfishly?
Volentine explained that staying within yourself and not trying to "be too big" is part of it.
"If there's a runner at second, don't go up to the plate trying to hack it," he said. "Make plays for your teammates, that's how to play unselfishly."
I felt silly about the question after that explanation, because it seems so obvious. It's the same in basketball, soccer and football. Building chemistry with your teammates and coaches leads to successful teams.
Volentine knows that, and being on a successful team makes his individual prowess seem all the more impressive.
"Unselfish baseball starts with the coach placing more value on the team than the individual," Minden head coach Ben Bower said. "John is a good example of this. John always competes and willingly makes sacrifices for the betterment of the team."
Volentine has the determination in his eyes when he pitches. Some pitchers carry themselves with a certain swagger that intimidates batters before they even step into the plate. Volentine lets his stuff do the talking for him, but it's still painfully clear that he is determined to be the best every time he toes the rubber.
"John has such a competitive nature," Bower said. "I know every time he gets on the field I will get maximum effort from him. He will compete on every pitch/every play."
The Tide have a few barriers to overcome this season to achieve their goals.
"In my time at Minden, we've not been able to get past the first round in the playoffs," Volentine said. "But I think we just need to keep playing like we are right now."
Volentine sets the example because he knows what it means to the program to make a run in the playoffs after missing out on that goal so far in his career.
"John's leadership is looked at by fellow players," Bower said. "Other players feed off of his competitive nature, and I believe this will help us reach our playoff goals."
Volentine is efficient and keeps his pitch count low. He throws a ton of strikes, and gets Minden out of innings before you can blink.
Hopefully for the Tide, this means that they can rely on him to go the distance in the big games later on this season.
"Benton is definitely the team in our way," Volentine said. "But I think we match up well with them this year."
It's always Minden and Benton.
They are the only two teams in northern Louisiana in the Top-10 in the 4-A power ratings.
Benton is 10-4 and have beaten Evangel already this season.
The Tigers haven't played a particularly grueling schedule, but Minden have yet to be truly tested either outside of their loss to Sterlington.
The first showdown between the rivals will be on April 11 at Minden.
That's a long way off for Volentine, Bower and the Tide, who are still figuring out who they are as a team.
"I believe the team chemistry part comes from being genuine and transparent with your players," Bower said. "I try to talk with them about the coaching decisions that I make and explain how the decision is based on what is best for the team."
It's all working so far.
"We are all open and honest with each other," Volentine said. "With Coach Bower, he respects us and we can be honest."
Minden plays at Loyola (10-1) tonight at 6 p.m. with a chance to show their class against a solid team.