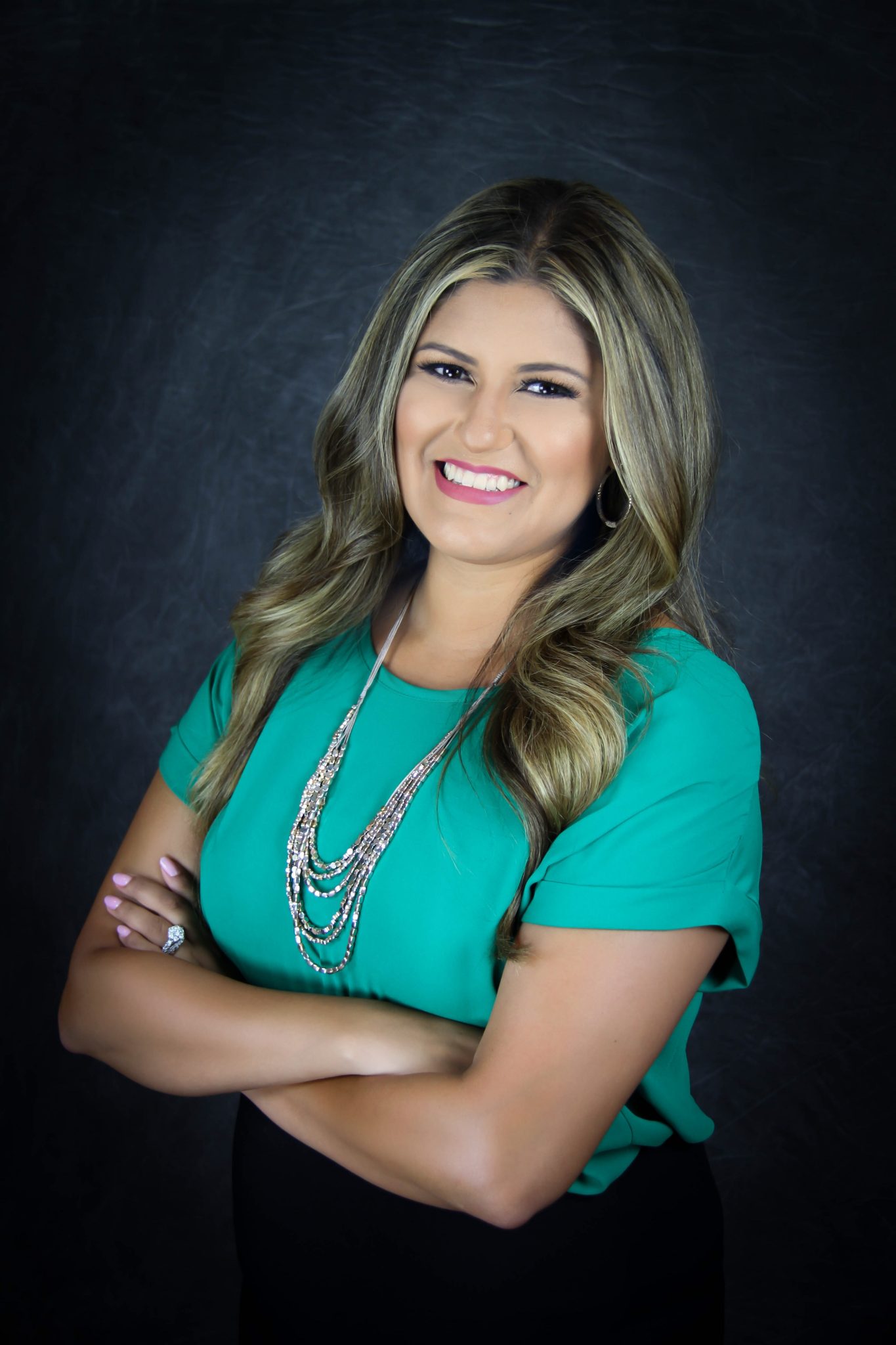 New tourism director talks background, moving forward
Caleb Daniel
caleb@press-herald.com
Beginning this week, there is a new face for Webster Parish Tourism.
On her third morning as executive director of tourism, Serena Gray sat down with the Press-Herald to describe her journey to this position, her passion for Webster Parish, and her plans moving forward.
Originally from southern California, Gray grew up in Lafayette since she was ten. While attending Louisiana Tech University, she was introduced to Minden through the invitation of her now-husband Joel Gray. It was when she began volunteering in Minden that Gray began to realize her calling.
"I come from generational poverty, so no one in my family ever talked about law or politics or really got involved in the community," she said. "I had been volunteering a good bit in the community with the Joe Leblanc Food Pantry, and that's what really made me see that this is something I really wanted to do. The food pantry helped open my eyes to how we can really make a difference in our community."
Not long after graduation, Gray moved to Minden, and in 2014 she began working for the charitable organization United Way of Northwest Louisiana. Her position serviced Caddo, DeSoto, Natchitoches, and Red River Parishes, and the longer she served, the more Gray said she wanted to do the same in Webster.
"I loved those communities, and I loved seeing how far we'd come and the differences being made," she said. "And then I'd get in my car and drive back to Minden. Driving home I'd realize, 'Wow, that felt amazing, look at what we did.
How amazing would it be to do that for my community? I want to do that for Minden, for Webster Parish.'"
The Webster Parish Convention and Visitors Commission had been without a permanent tourism director since the previous director was terminated in early 2017.
Gray served United Way in marketing-focused positions. When the CVC began advertising for the director job, Gray saw a chance to put her skills to use for her home.
"I realized the talents I had in marketing, public speaking, and graphic design could really be an asset to this community," she said. "So when the position became available, I prayed about it. Because I always want to be where I'm called to be. And I felt a peace about it. I just knew that working with local government and the community to make it a better place is something I wanted to do."
The CVC selected Gray last month out of more than 30 applicants and four finalists. She officially began work Monday and sat in her first commission meeting Tuesday morning. As someone used to board meetings in other parishes, Gray said she was impressed from the start when the meeting opened with a prayer and the pledge of allegiance.
"I've been to a lot of board meetings, and it's not always that way," she said. "And I think that was just such good stewardship of our time. If I just check out of my obligation to my God and my country, then I'm not really making the best impact. I get teary-eyed when I'm in a group of people and we're all united in saying the pledge of allegiance. For me to start my work week that way made me think, 'I'm in the right place, and I'm working with the right people.'"
Gray said her number one priority is to make sure everyone inside and outside Webster Parish becomes informed of what the area has to offer.
"I love how charming this parish is, from the north end all the way down to the south end," she said. "It's like you step into a movie. When I describe to my friends in Lafayette the things we do in town, they say it sounds like it sounds like we're living out 'Gilmore Girls.' It's so charming, so tight-knit. During Christmas time, the whole community transforms. Then everyone gets behind St. Jude. You see the community come together in so many ways, and that's something unique to Webster Parish."
Gray, 28, is the latest example of a younger generation rising to positions of leadership in the area. Gray said in order to show people the many attractions of Webster Parish, social media and online content must be a priority.
"When it comes to online marketing and social media platforms, you've got access to people 24/7," she said. "It's different from other media outlets because people want to connect with people. If I'm watching TV and I see a commercial, I don't get to connect with the person on the car sales lot. He's right there on the screen, but I don't get to say 'Hey, I want to come see your lot tomorrow.' But if I see the same video on social media, I can comment right away, they get that notification, and we're connected instantly."
Gray plans to record and post virtual tours of all the great destinations in Webster Parish, in order to show people not only what the area has to offer, but what can be done there.
"When I see Bayou Dorcheat, I think, 'It's so beautiful, I love it,' and that's it," she said. "But when I drive by and see someone on a kayak out there, I think, 'That's a great idea!'"
Gray said her immediate goals include meeting with everyone who has a historic site, venue, or attraction to offer in the parish so she can better represent them.
Gray's path to this point is not what she expected, but she said believes she is in the center of God's will for her life. She said she is grateful for the opportunity, and she realizes she has been placed into a unique position.
"When I was getting ready to accept this job, I was in awe that someone my age with my skill set could have this kind of opportunity at this time in their life," she said. "I humbly accept it. I could be a female in another country where I don't have freedom and can't use my voice. I'm a long thinker when it comes to my purpose and my calling, and I feel that this opportunity has definitely been a gift. I could be anywhere else, but I'm here."