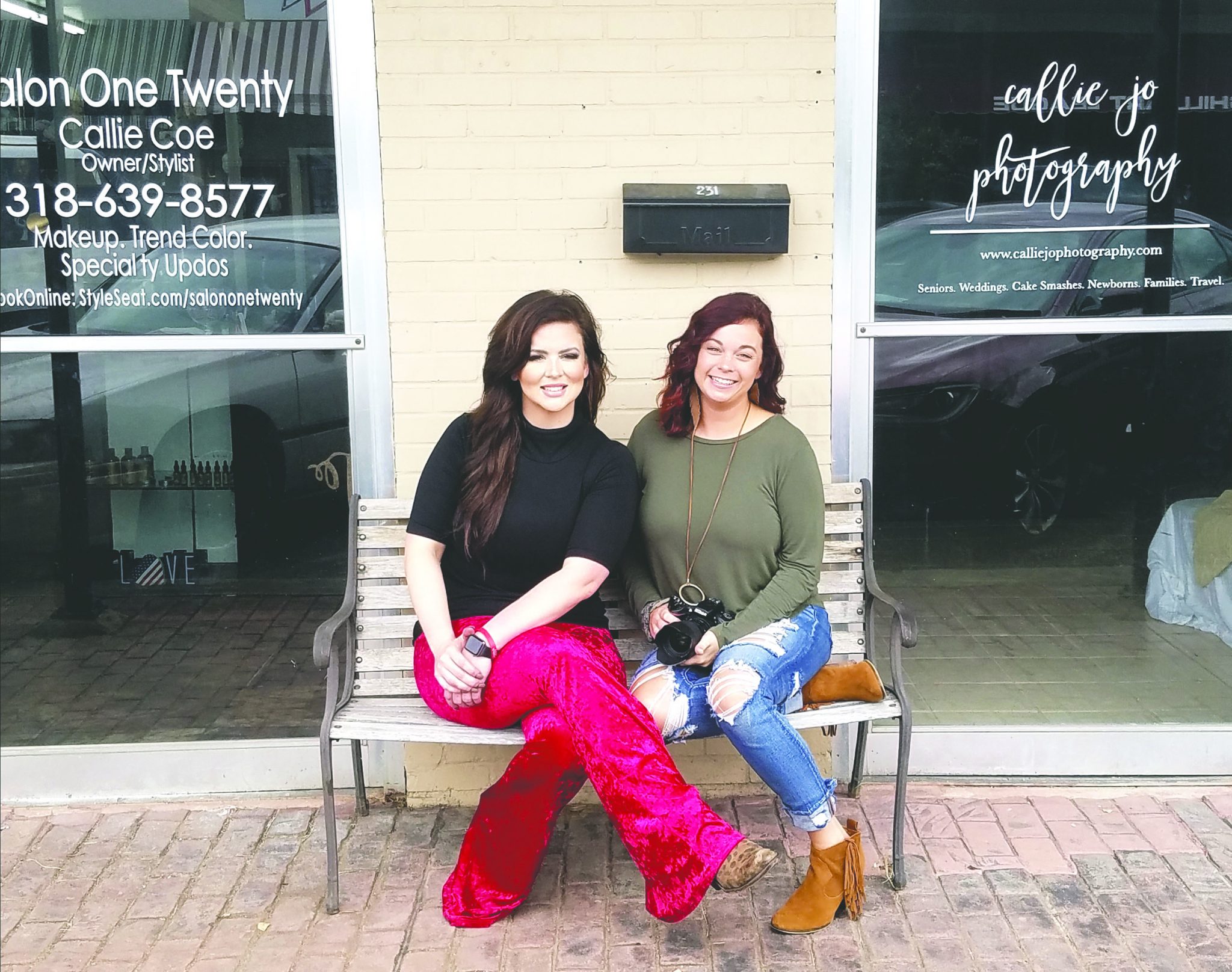 MARIA GONZALEZ
Special to the Minden Press-Herald
SPRINGHILL — Callie Hearnsberger Carter and Callie Coe have become the dynamic-duo of Springhill, and their most recent project, Welcome to the Freak Show, has caught the attention of people far beyond the boundaries of Webster Parish.
Over 3 years ago, Carter took a part-time hobby and developed it into a full-time career, when she started Callie Jo Photography.
" I have two degrees and neither has to do with photography," said Carter. "One is in Sociology from LSU and the other is in Interior Design from Tech. But I actually taught myself photography through tutorials and blogs, stuff like that. Then, I loved it so much, I just kind of took it and ran with it."
Callie Coe stumbled into her calling when she decided that culinary school and cake baking just wasn't the path she wanted to be on.
"I just wasn't completely happy," said Coe. "So I went to beauty school at Regency, then I was lucky enough to get to spend two days in LA learning from a celebrity hair stylist, and I learned more there in those two days than you could even imagine. I guess that's when I just really fell in love with my work."
The two began working together shortly after Carter started her photography business, when she had the idea to stroll away from typical photo sessions, and work with High School "Senior Squads" in full on costumes.
"The Senior Rep thing just blew up on us, and it's not something that's easy to get into," said Carter. "We want them to really bring something to the group, as far as personality and spunk and spontaneity, because there's no telling what we're going to do. Like last years 'villains' for example. So we actually interview them individually and ask an extremely wide range of questions to really get to know them."
Starting it's first year with only Senior's from North Webster, the Senior Squad has now grown to include schools from outside of Webster Parish.
Each year's Senior Rep Group has a different theme, and this year's theme, Welcome to the Freak Show, has taken social media by storm.
"Callie [Coe] was doing my hair and we were just spit-balling ideas, when we decided to look up 'weird photo shoots'," said Carter. "I saw a clown and started thinking 'circus'. Then,like lightning, it hit us and we rolled with it from there. Clown, boom. Bearded Lady, boom. Strong Man, boom."
The Callie's have done shoots with a variety of animals, including a bearded dragon that was part of the Fortune Teller photos in the Freak Show shoot. They have even gone as far as doing underwater shoots, where Carter had to be physically held down in the water to get the photos done before floating back up to the surface.
"We've always worked well together. From day one. And this [Senior Squads] is something we plan on doing far into the future. With hopes that it keeps expanding, and that we're able to keep picking up Reps from different schools."