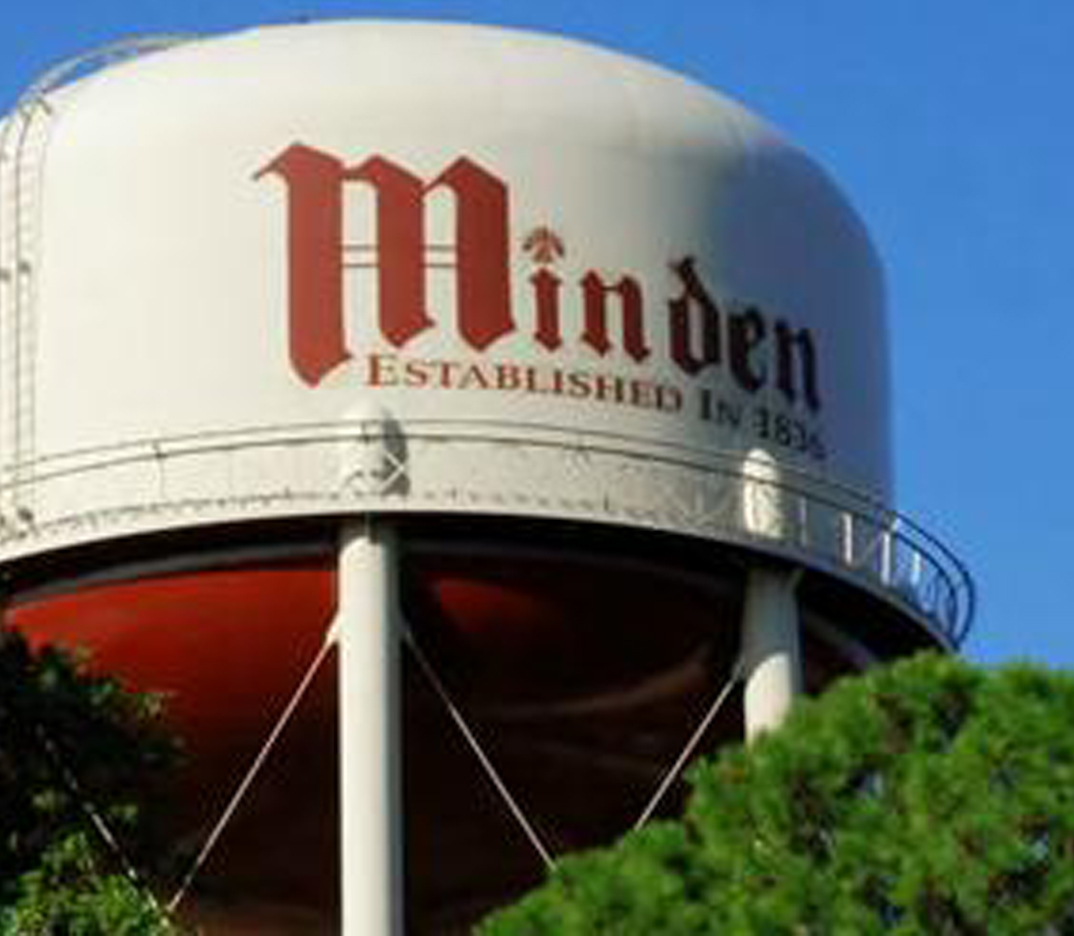 Two Minden natives crowned queens of their respective colleges
Terbrina Nelson and Keadria Miller are Minden natives who were both recently crowned the queens of their college campuses. Miller is a senior at Dillard University in New Orleans. Nelson is a senior at Wiley College in Marshall, Texas.
"Growing up in Minden made transitioning to Wiley College easy for me. Wiley is like a small town where everyone knows each other and love is unconditional. I have the opportunity to help my community and school and that's the best feeling," Nelson said.
Miller also feels growing up in Minden benefited her in reaching her goal of becoming Miss Dillard.

"Minden provided a great foundation for me. I learned a lot of life experiences early that prepared me to enter the world. I think one of of the most important takeaways from Minden would be the value of integrity and respect. I would also say the level of encouragement from my family, teachers, and community to do better has motivated me to always strive for excellence," Miller said.
The duties of the queens include being official ambassadors for the schools, planning events, and performing community service.
The theme of Nelson's coronation was "When You Wish." The theme of Miller's was "The Royal Premiere."
"Coronation night was a fairytale come true. I was very emotional, not only because I was getting the crown but I have the opportunity to represent such a wonderful institution," Nelson said of her event.
"It was evident that a lot of effort went into the preparation and and execution of the event. My family and friends traveled a distance to support me and I am grateful," Miller said.
Nelson and Miller are currently participating in the Ebony Magazine Historically Black Colleges and Universities (HBCU) Campus Queens competition. The top 10 HBCU Campus Queens to receive the most votes will be featured in an upcoming Ebony Magazine article.
Miller wanted to join the select group of women who held the title of Miss Dillard.
"There was much thought in my decision to run for Miss Dillard University. There is a high level of esteem and responsibility of the position that I wanted to uphold. I was in awe of former Miss Dillards and realized I had the potential to be a part of that legacy. I was nervous at first but I prayed and arrived at the decision that I was not running solely for myself, but I was running to be a representation for many young girls like me," Miller explained.
The title is not only an honor, it can also be used as tool to reach goals for the ladies.
"Being Miss Wiley College has helped me grow as a person. Mostly, it makes me think on my feet at all times," Nelson said, "It makes me speak more than I'm accustomed to, which is great."
Nelson has advice for girls in Minden who are about to head off to college.
"Be unapologetically yourself. You will never influence the world by trying to be like it. Going to college is an entirely new world, especially if you're going away to college. You are going to make mistakes and that's perfectly normal. Being in college is your first time living on your own, you're not perfect. Just make sure you learn from your mistakes, don't dwell on them. It's an exciting time with new adventures. Never underestimate your ability," Nelson said.
Nelson and Miller can be supported in the Ebony HBCU Campus Queens competition by voting online at www.ebony.com/campusqueens. Voting is unlimited and ends on December 31, 2018.