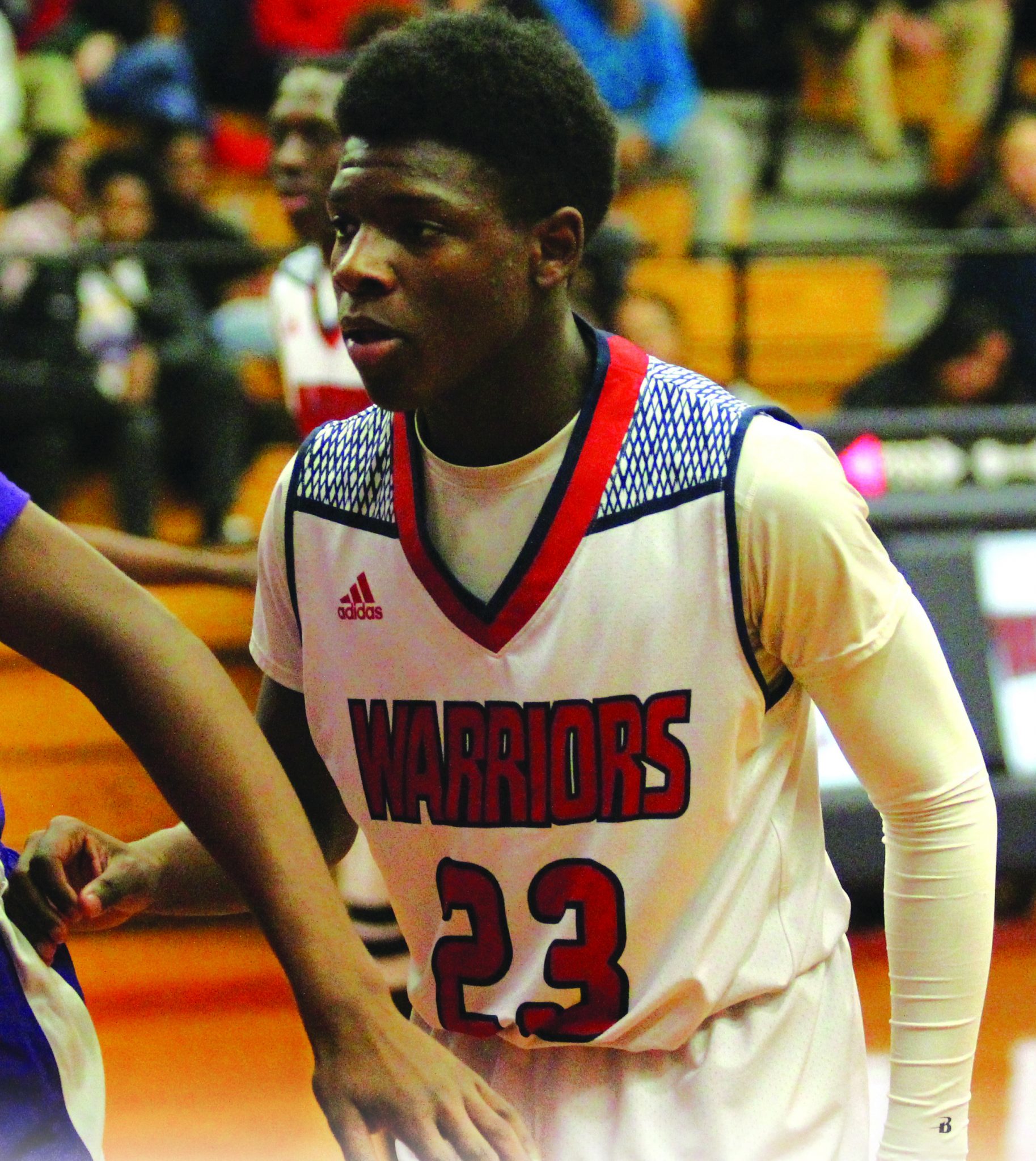 It's easy to see that Lakeside sophomore Trey Sanders is a standout athlete. What's difficult is determining his preferred sport.
"If I had to choose between football and basketball, I'm not sure which one I'd take," Sanders said. "Football this season, we were always together. Basketball so far, it has been up and down."
I caught Sanders cheering on the Lakeside wrestling team after he finished basketball practice on Wednesday. There isn't a lot of free time for guys like Sanders with school and sports.
Even spare time doesn't mean a break from sports for the point gaurd.
"In my spare time I just like to watch sports," he said. "I like the Saints. I think I play football like Jarvis Landry. Basketball, maybe I'm like Lonzo Ball or Kyrie Irving."
Sanders certainly possesses the explosiveness of those players.
On the football field, he is electrifying.
He set school records for receiving and touchdowns in just his second season playing receiver.
Basketball has been a mixed bag this season, but he has shown flashes of brilliance as a ball-handler and a passer.
Even though he is just a sophomore, Sanders is already learning what it takes to be a leader for his team.
"It can be frustrating," he said. "Being a leader means getting everybody where they need to be. You can't just focus on yourself."
Sanders is focused on his future but said that he has to concentrate on turning this season around before he gets ahead of himself.
Lakeside lost a tough game to Calvary on Tuesday night. The Warriors have been through a lot emotionally this season.
"We just need to come together and play hard," he said.
Lakeside still has a great chance to go on a run and get back into the playoff picture.
On Friday night, the Warriors have another chance at a district win as they take on Mansfield on the road.
Until then, expect to see Sanders on the Lakeside campus cheering on the wrestling team, working on his jump shot or hanging with his teammates.