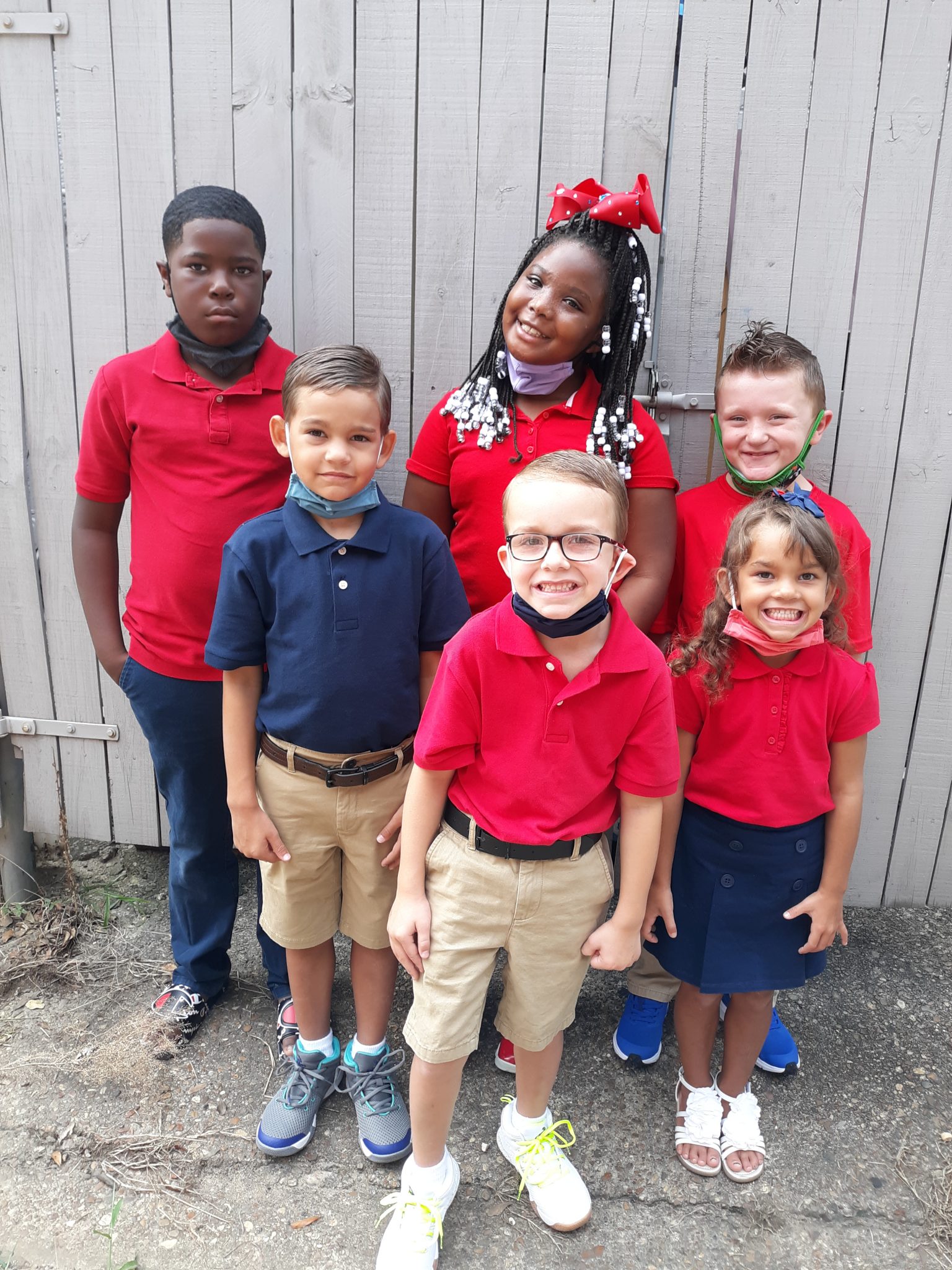 Mercy's Closet in Minden will be giving away free school uniforms to the public on Saturday, August 29th. Mercy's Closet, located at 609 Sibley Road in Minden will host the free giveaway from 10 a.m. to 6 p.m. A mask will be required and social distancing encouraged. Monetary donations are welcomed but not required. 
According to the founders of Mercy's Closet, Diana and Ricky Sanders, "We were able to give away almost 700 uniforms last year." "We had only been open about three months and so a lot of people didn't even know we existed yet."
With the current COVID virus and the effects it's having on schools this year, it is unclear how many children will actually attend a brick and mortar school this year. However the Sanders still anticipate a larger amount of uniforms being given away "because more people are aware that we exist this year." Mrs. Sanders went on to explain that they are hoping to have enough uniforms in their possession to fill every single need that walks in the door.
The not-for-profit business opened in 2019 with a mission to help underprivileged people climb out of the enslavement of poverty with grace and dignity, one piece of clothing at a time.
Mercy's Closet, while still in its infancy has seen a tremendous outpouring of love and support from the community. When asked what led the couple to establish an outlet to serve the poor, their reply was honest and real. "I felt a calling to open Mercy's Closet when our local Goodwill shut down
"I knew there were too many folks who relied on them. I felt led to create an additional and maybe even better option," Sanders explains. "And that's when I knew that we would also want to qualify people to 'shop' in our store absolutely free."
Mercy's Closet has been operational for more than a year now and employs four people. Area residents have been most generous with their donated goods. While space has been an issue for the growing non-profit, they continue to receive donated goods while serving a growing population of people in need.
If you would like more information about Mercy's Closet, follow and 'like' them on Facebook.