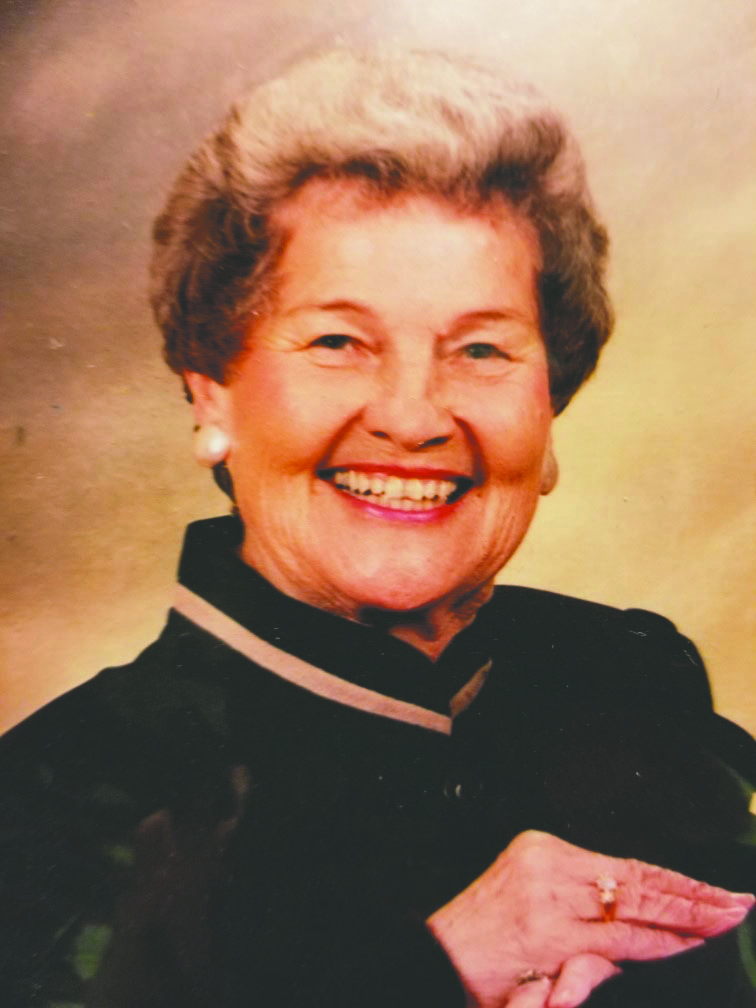 A Celebration of Life for Mildred "Miekie" Holman will be held Saturday, August 17, 2019 at 2 p.m. at First United Methodist Church in Minden, Louisiana with Rev. Brian Mercer and Rev. Fred Wideman officiating. The family will receive friends at 1 pm Saturday in the Wesley Room at First United Methodist Church prior service time.
Mildred Claire Killebrew Holman was born February 25, 1929 and died August 10, 2019. Mrs. Holman was born in Cooksville, MS to Sally Doris Killebrew and John Robert Killebrew. She was second of five children. Survived by her brother, John Agie Killebrew of Winona, MS and sisters, Nancy Lowe of Goodman MS and Shirley Revill and husband Sam of Shalimar, FL. She was preceded in death by her parents, husband, Jack Holman, Jr. and Brother, Jerry Killebrew.
Her beautiful life will forever be cherished in the lives of her two children, Betty Wallace of Springhill, LA and Jack Holman, III and wife Lisi of Shreveport, LA and five grandchildren, Brad Wallace and wife Becky, Chris Wallace and wife Ashlee, Sara Whitt and husband Morgan, Jessica Holman and Hannah Holman; seven great-grandchildren, Gaines Wallace, Sadie Wallace, Gray Wallace, Sulli Wallace, Blayne Farrington, Kyla Whitt, and Autymn Whitt.
Mrs. Holman was an educator of music, piano lessons, business education, physical education, but her true love was working with Special Need students for many years. She worked with the MARC program here in Minden for years. She dedicated her life to the United Methodist Church in leadership roles with the youth ministry, both youth and adult choirs, played piano and organ for church services and Sunday School at all of the Methodist Churches she attended. She served on many committees of the of the United Methodist Church Women's Fellowship, PEO, and was a leader in Delta Kappa Gamma.
In lieu of flowers the family wishes donations be made to MARC or St. Jude Children's Hospital.
Rose-Neath Funeral Home
211 Murrell Street
Minden, Louisiana 71055
(318) 377-3412