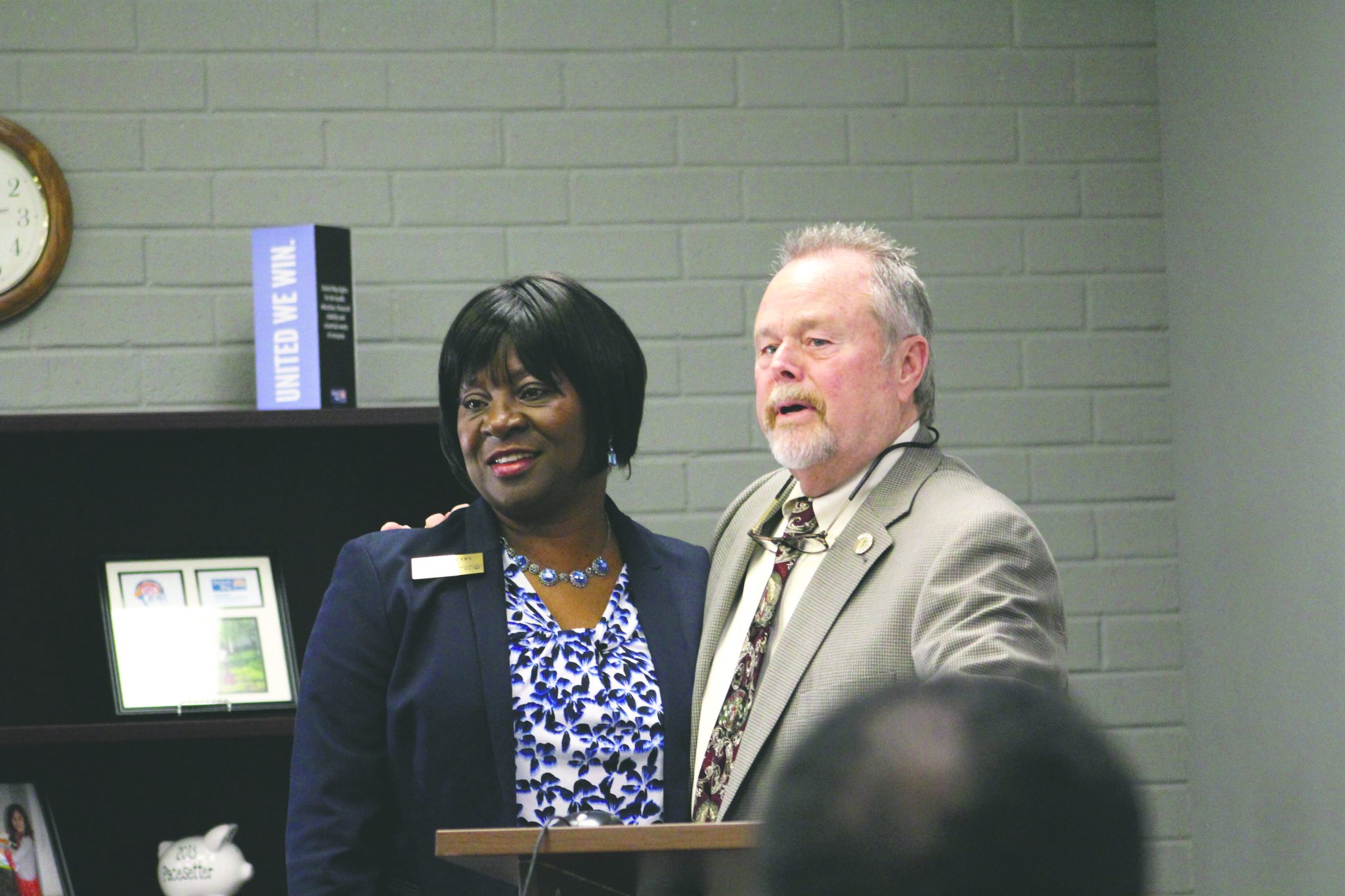 City officially launches initiative to help workforce
The Industrial Development Board of the City of Minden and The Economic Development Department of the City of Minden hosted a kick-off Tuesday for a new collaboration to offer a "Talent Ready" workforce in Minden.
Business owners, community stakeholders, Minden Mayor Terry Gardner, City Council member Herbert Taylor, and Springhill Mayor Ray Huddleston attended the event at the Minden United Way Center.
"Right here in Minden today, we have 331 jobs available but we don't have the talent that is ready to take those jobs," Gardner said.
The collaboration is between the Industrial Development Board, private businesses, non-profit referral partners, talent recruitment agencies, LED FastStart, the Louisiana Workforce Commission, and local educational institutions.
The program hopes to help potential employees overcome barriers such as child-care, alcoholism, drug addiction and lack of training to become marketable to employers in Webster Parish.
"When an individual comes into the center, they tell us they have one need but there are multiple needs. This initiative along with you, the partners, will help those individuals become financially stable. We know that financial stability is a critical component to families," United Way director Brenda Autry said.
There are four situational tracks for employers to find employees. The short-term track is for employees with no barriers to employment and may reside in or outside of the area. The intermediate plan is for those who only need training to become marketable. The long-term track is for those who have barriers to employment and need training. The pipeline track is for those who are young candidates who may have the opportunity to be enrolled in internships or apprenticeships.
"If we take a very proactive approach and we put in place a systemic approach to workforce development, we will win and be able to get employers to come to Minden, to Springhill and other places across the community," Economic Development Director James Graham said.
"It's important to put this in place so that we are not running around in a panic trying to fulfil a need for an employer that we know is going to be difficult to provide," Graham said.
Graham will be contacting business owners in the area to see if they are interested in using the program to fill employment needs.