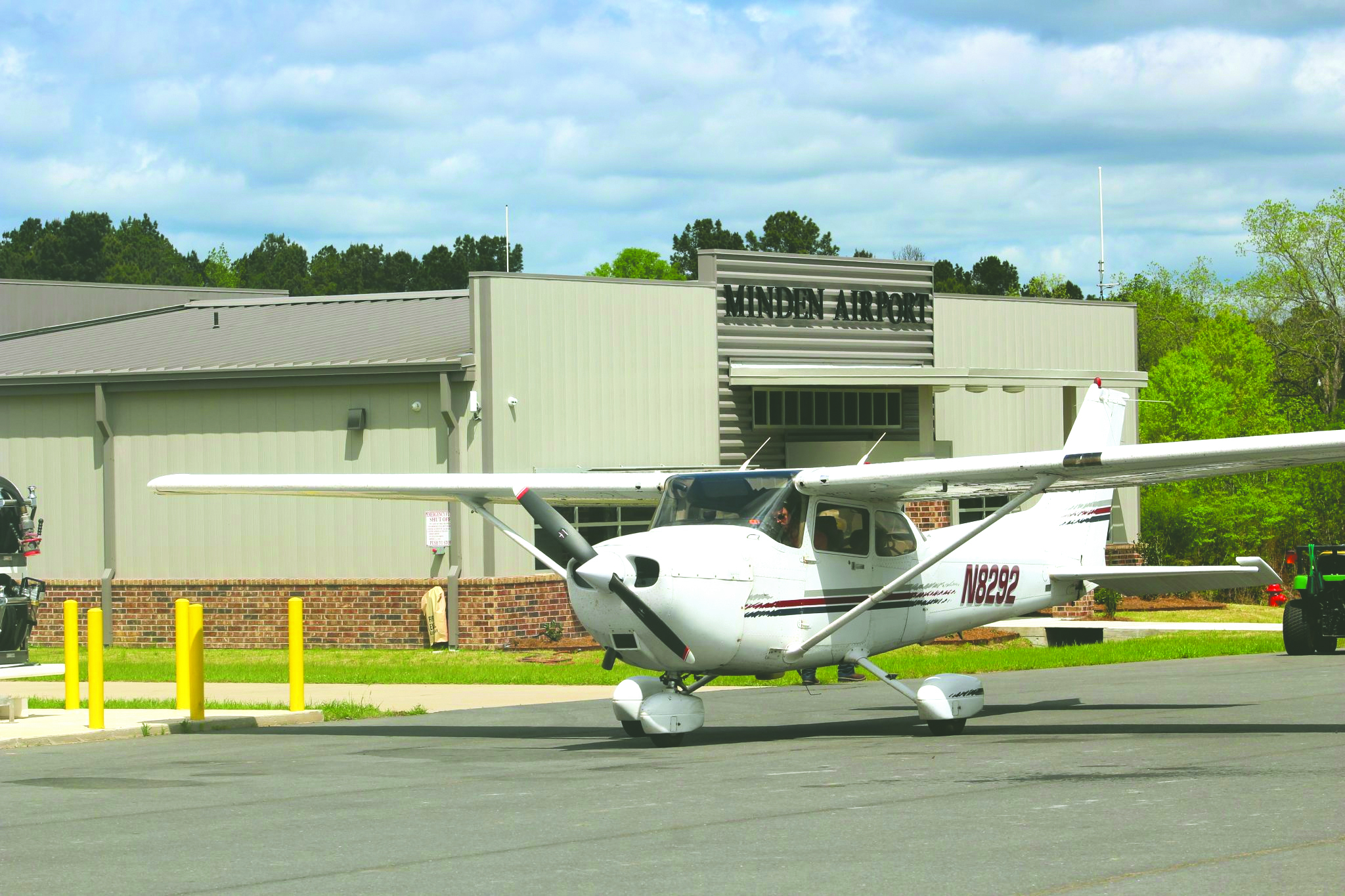 Sen. John Kennedy (R-La.), a member of the Senate Appropriations Committee, Wednesday announced $10.9 million in federal grants from the Department of Transportation to improve airports across Louisiana.
"Millions of travelers fly to and from Louisiana airports each year. This funding will promote safety, reduce delays and make air travel more efficient," said Kennedy.
According to their press release, "$2 million will help repair runway pavement and lighting for the Minden airport."
Steven Burdeaux, Midnen's Airport Manager, said that these grants will be used to pay for runway rehabilitation and airfield lighting rehabilitation. These grants are for projects that the airport has made many years back.
"The whole reason behind it is we plan these projects at least six years out, and everybody including the FAA, the State, and the airport count on this list of projects that we have planned for the airport. So as the time advances, we do more planning, we get things passed, we fill out applications, and it typically falls as expected," said Burdeaux
"We thought it was actually going to be the end of next year before we were able to do these projects, but our FAA program manager, State program manager, and our project engineer were able to get it fixed up so we could do the project about a year earlier than we expected."
He also made note that this project won't be costing the Minden taxpayers anything, and that it's not taking away funding from other projects in the City of Minden.
"That's 90% of the grants we will be getting, and we will be getting another 10% grant to match with that 90% to fully fund the project at no cost to the taxpayers of the City of Minden. It's like every other big project we do out here."
Some people may ask questions such as, why would we spend 2 million on the airport when we need to have a road overlayed. Burdeaux's answer is, "It's different money, it can't be used for that. All of it is funded through aviation fuel taxes, ticketing fees, and those types of things. It doesn't come out of property tax or income tax or anything like that."
Burdeaux also mentioned that this grant is adding another almost two million dollars to the nearly six or seven million that the airport has received in funding in the past few years.