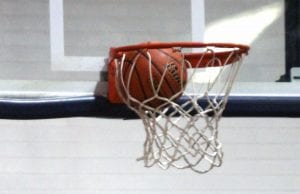 The Minden Crimson Tide let a 10-point fourth-quarter lead slip away in a 40-38 boys basketball loss to Benton Tuesday night at Benton.
Minden scored the first two points of the fourth quarter then made just two free throws the rest of the game.
Benton tied the score at 36 with 3:24 left. The Tide made one free throw with 3:02 left and another at the 2:15 mark to take a 38-36 lead.
Benton's Trey Fisher tied it on a driving layup with 1:55 left. Thanks to missed free throws, Minden had a chance to win or send it into overtime in the final 10 seconds. But a shot just inside the top of the 3-point arc was off the mark.
Missed shots and free throws along with turnovers hurt the Tide in the fourth quarter.
Stafford Bailey led Minden with 13 points. Mijai Batton added 10.
Greg Manning led Benton (3-10) with 13 points. Marc Perry had 12 and Fisher eight.
Minden (7-9) faces Hornbeck at 3 p.m. on Dec. 28 in the first round of the "Doc" Edwards Invitational at Airline.
In girls games Tuesday night, North Webster defeated Lakeside 53-39 at North Webster, and Minden fell to Neville 43-31 at Minden.
The Lady Knights improved to 5-5. The Lady Tiders dropped to 6-8.