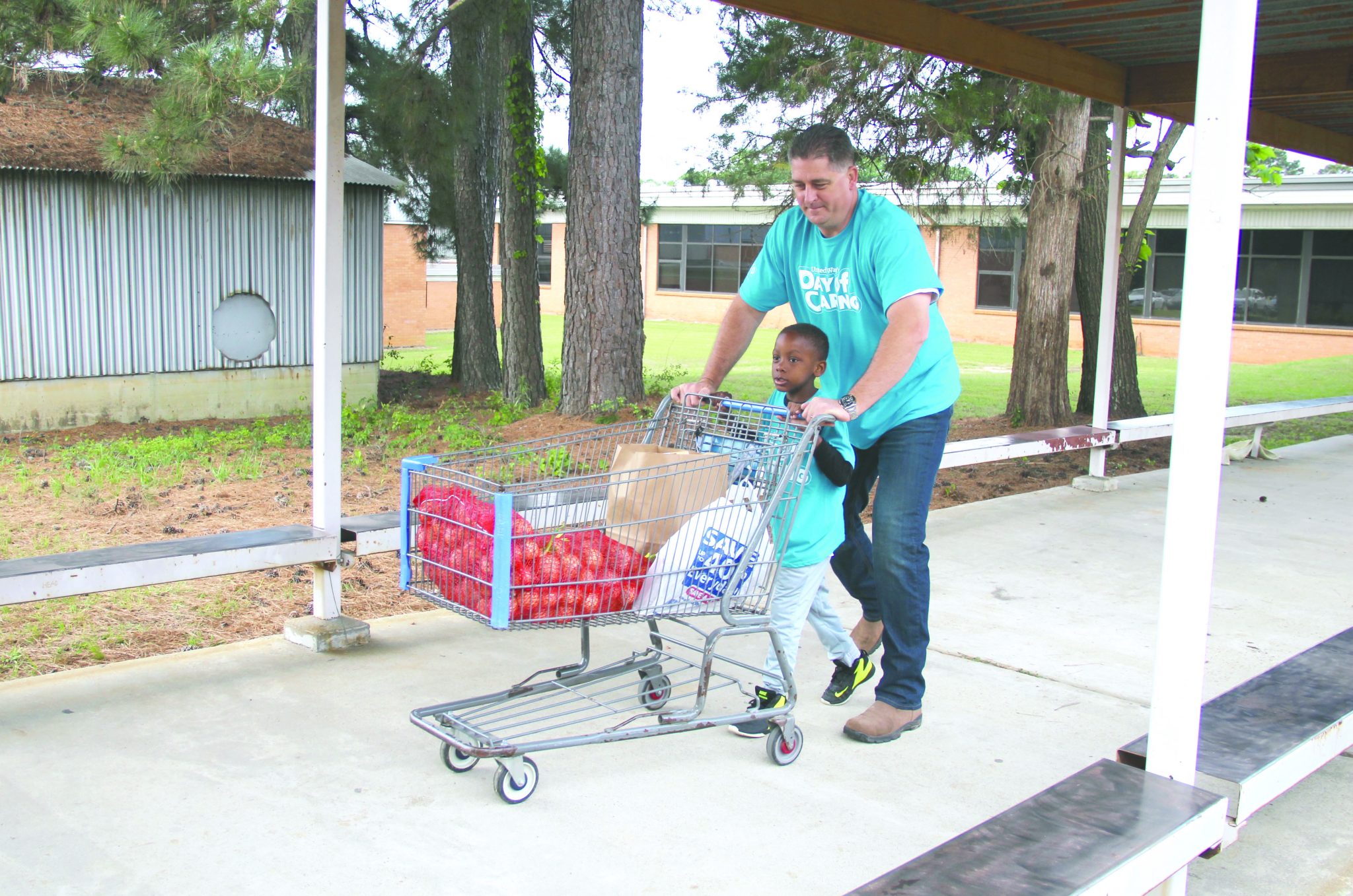 Volunteers rally and work United Way's 'Day of Caring'
Volunteers across the Minden community turned out in droves Saturday to take part in "Day of Caring Minden" organized by United Way of Northwest Louisiana.
Nearly 100 local volunteers came together to complete various projects for eleven nonprofit organizations in the area. This was the fourth annual Day of Caring in Minden. Bruce Willson, President and CEO of United Way of Northwest Louisiana, said there was more volunteer and business involvement than ever before.
"Minden is a very giving, involved community," Willson said. "This is just another avenue for them to give back to their neighbors."
The event began with a breakfast at the Webster-Bienville-Claiborne United Way office. After food, door prizes, and a briefing, volunteers spread throughout the city to provide much-needed assistance to local nonprofits.
Jobs included distribution day at the Joe Leblanc Food Pantry, grounds cleanup at The Farm of Cultural Crossroads, and an animal adoption day at the Webster Humane Society.
"The nonprofit organizations, some of these projects they just can't do themselves," Willson said. "They don't have the time, the resources, or the manpower. By people volunteering for these projects, now they do."
Volunteer teams came from the Webster Parish School Board, MBL Bank, Goodwill, Fibrebond, Gibsland Bank & Trust, and United Way, as well as individual volunteers and families.
"It's one thing to have an event where you take resources and send them somewhere else, but then when you personally have skin in the game, and you're doing something for someone close at hand, it means a lot," Willson said.
The Shreveport/Bossier Day of Caring will take place Friday starting with a breakfast at the Horseshoe Casino.
The United Way of Northwest Louisiana now has a 24-hour 2-1-1 phone number that can help connect those in need with public and community resources in their area. The service is free and confidential for any and all who need assistance.