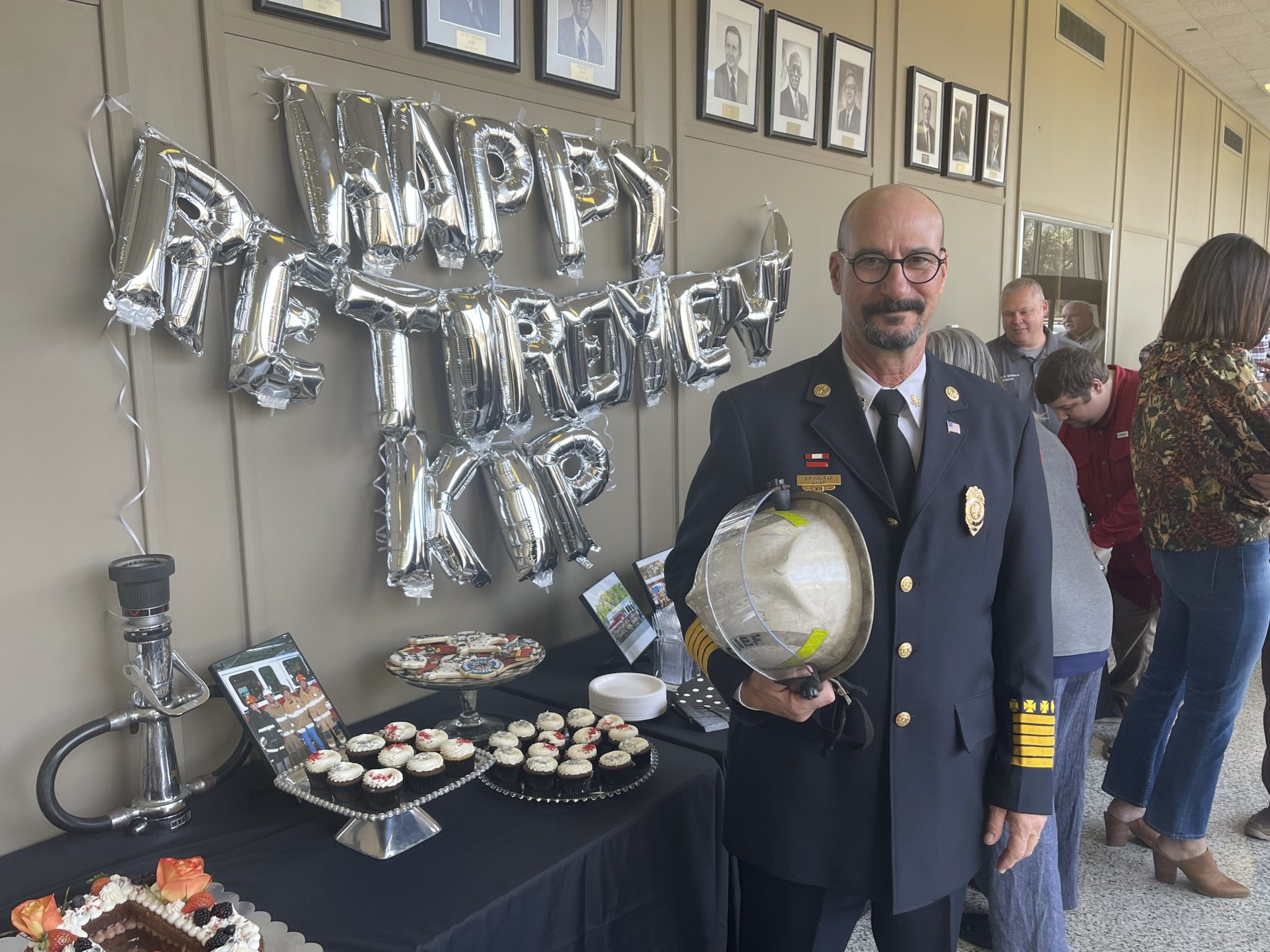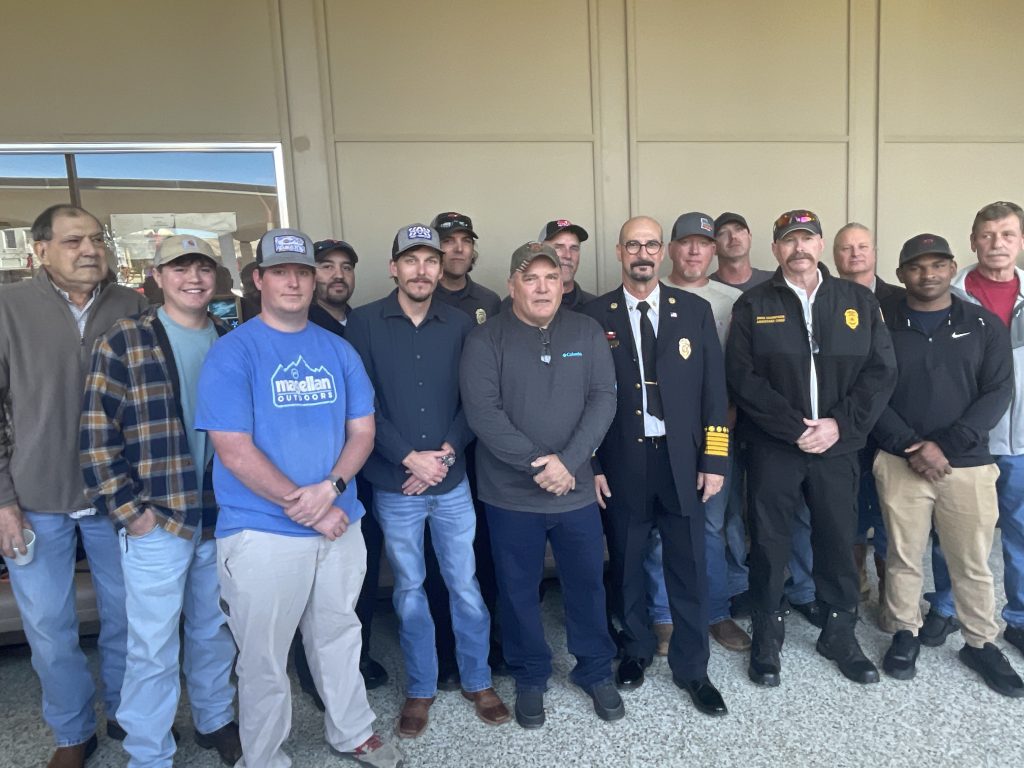 Friends, family, community leaders, elected officials, and all manner of people made their way out to Minden City Hall Thursday afternoon in order to see off Minden's Chief of the Fire Department, Kip Mourad, at his retirement party after the 50 years of service that he has given.
Representatives from Congressman Mike Johnson's office presented Mourad with a formal letter of thanks for his years of service, as well as the gift of a flag that had been flown over the US Capitol.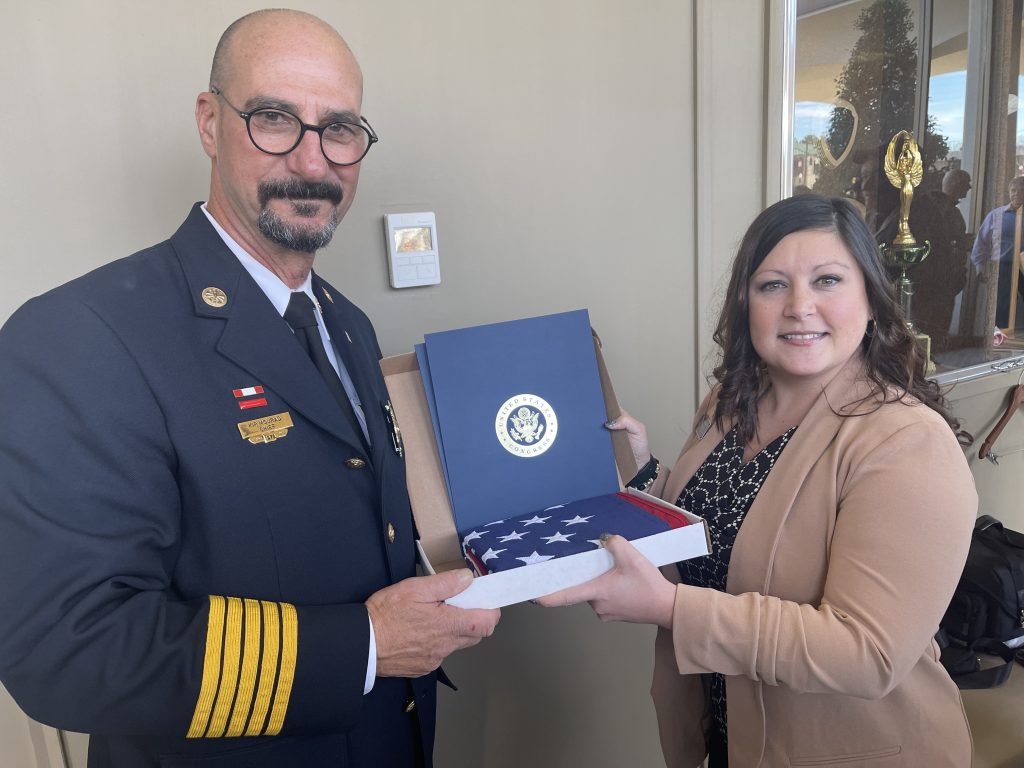 "I'm honored. I really am. To even have had the job and be doing it for this long. I've loved every second of it. It's been the greatest thing I could do in my life, other than marrying my wife and raising my kids," said Mourad.