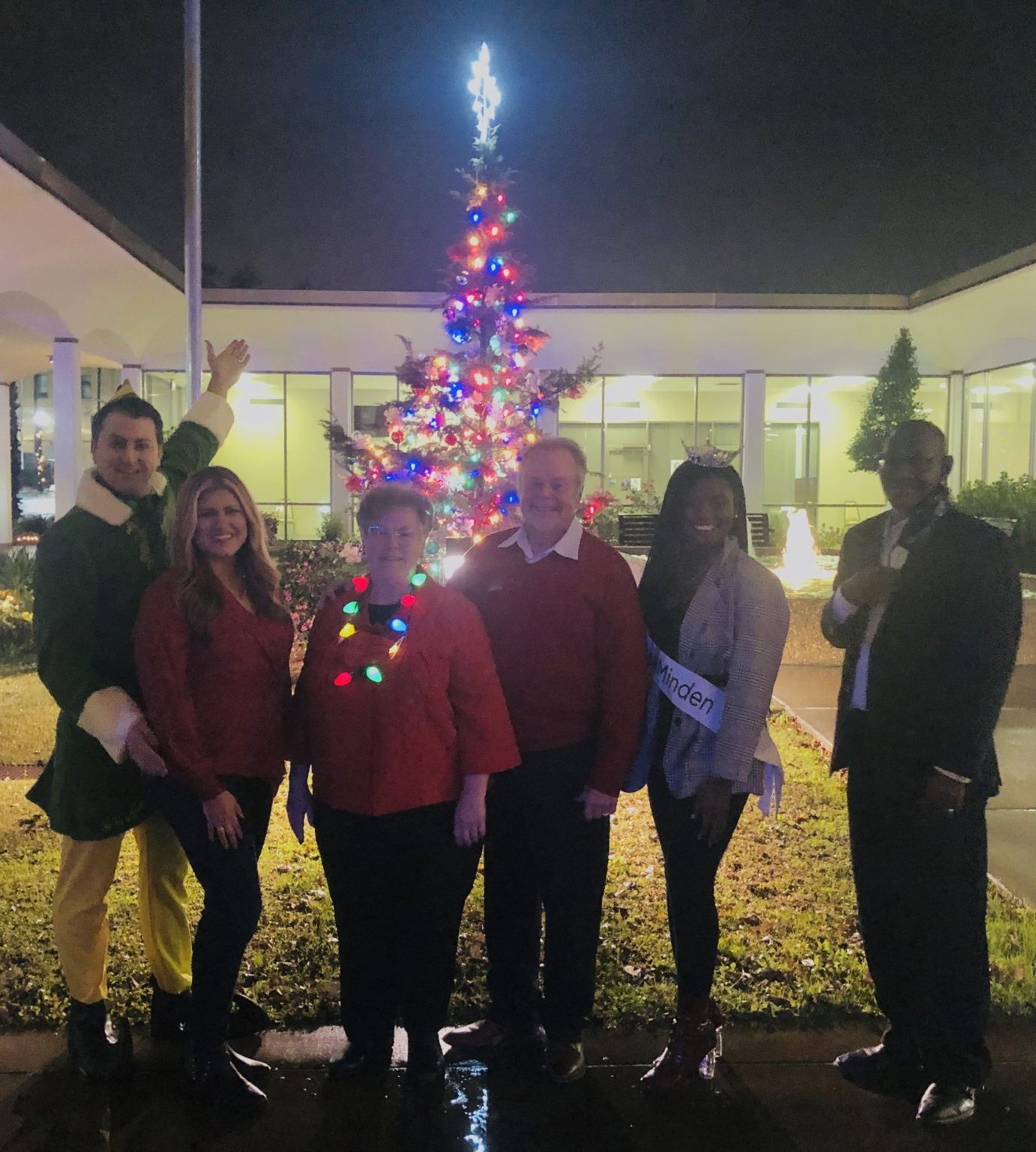 In spite of COVID-19 forcing the cancellation of beloved local holiday events, the Minden Christmas Tree Lighting Ceremony took place on Friday evening, although with some adaptations.
Local citizens were encouraged to stay indoors and watch this ceremony from the comfort of their homes. The City of Minden facilitated this by streaming the event to both their Facebook Page and Youtube Channel.
The Tree itself was donated to the City by Beck Curve Farm located at 112 Beck Curve Rd.
The evening was MC'd by Mahala Hutto, Director of the Minden Main Street Department, who after introducing the event invited Michael Walker to share in a word of prayer. This was followed by a performance from Miss Minden Joy Davis, who spread some Christmas cheer through singing both Have Yourself a Merry Little Christmas and Rocking around the Christmas Tree.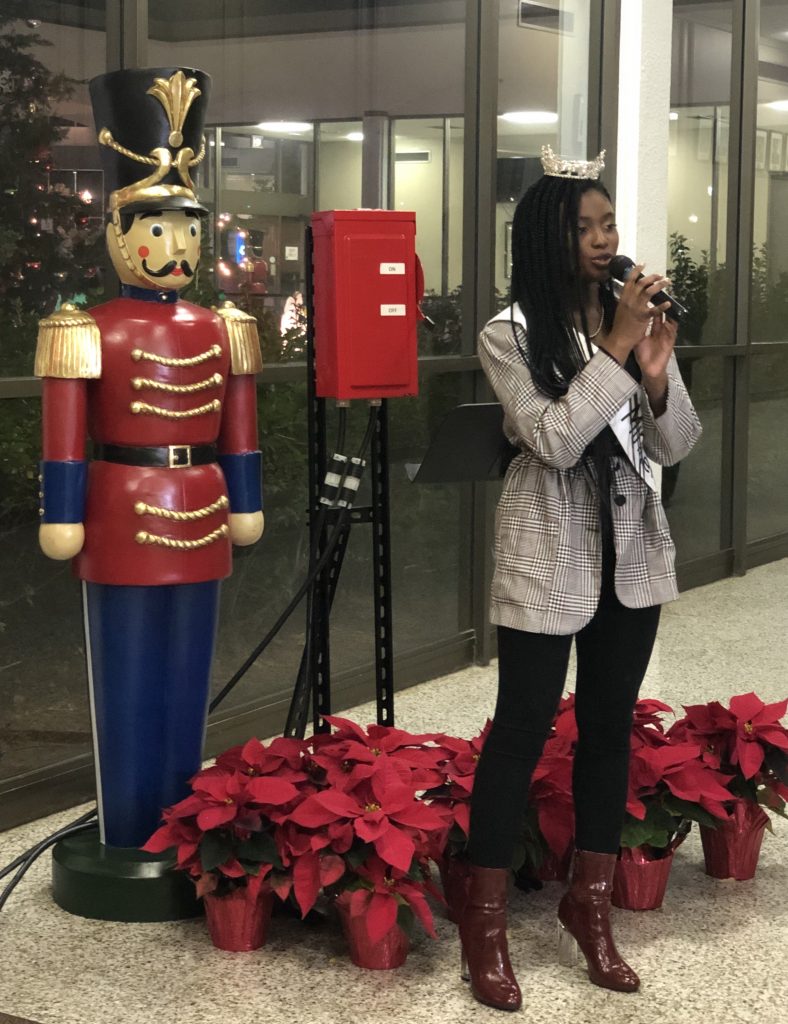 "Minden is such a beautiful city, from our gazebos to our church steeples, but especially at Christmas time. It is breathtaking with all the Christmas lights from the Historic District to Downtown Minden," said Mayor Terry Gardner.
"We would like to thank Dee and Brian McCoy from Beck Curve Farms for donating the tree, and from our family at City Hall to your family at home, we wish you a very Merry Christmas and a Happy New Year."
Serena Gray of Webster Parish Tourism also took to the mic to remind people of the activities in the parish that families can continue to safely participate in, and to support the partnering cities in their Holiday Trail of Lights.
"We are a little sad that we don't get to gather this year, but we are very very excited to continue to bring you opportunities for you to stay engaged with our community. The Holiday Trail of Lights has been a partnership amongst 8 different destinations across north and central Louisiana for more than two decades. Minden is a part of that. We support the destinations that surround us including Monroe/West Monroe, Shreveport/Bossier, Natchitoches, Alexandria/Pineville, and we work together each and every year to make sure people know to recognize our community for the holiday seasons," said Gray.
"This year, just like every other year, our streets are tinseled with sparkling Christmas lights, and we are excited to continue to invite people to do things with their own families, like driving through those christmas lights, checking out our museums."
"Please take time to go to holidaytrailoflights.com to check out the events you can participate in."
Also encouraging families to come out and see the lights for themselves, Hutto said, "On behalf of the Minden Main Street Board and Chairman Larry Gipson I would like to invite you to come down to downtown Minden and the residential historic district and see our lights. They are shining, and we are proud to have you. It is a beautiful drive through the city. "
For the much anticipated final countdown before flipping the switch, the City brought out a very special guest in Buddy the Elf to help bring some holiday cheer into the occasion. Beginning the countdown, Buddy started, "1000, 999, 998…" before the glares of those around him convinced him to speed up the countdown and flip the switch, officially lighting the City of Minden Christmas Tree for all to see.