In a ceremony held on the evening of September 27, the Minden Civitan Club installed its new officers, affirming their dedication to community service. The event carefully outlined the roles and responsibilities of each office, solidifying their commitment to advancing their mission.
The newly appointed officers are as follows:
President: Judy Grubbs
President-elect: Roger Grubbs
Secretary: Danna Hassell
Treasurer: Ed LaBruyere
Chaplain: Bill Barnett
The board of directors includes:
Steve Bryan
Betty Purdy
Kyle Campbell
Additionally, Roger Grubbs was the recipient of the Civitan of the Year award.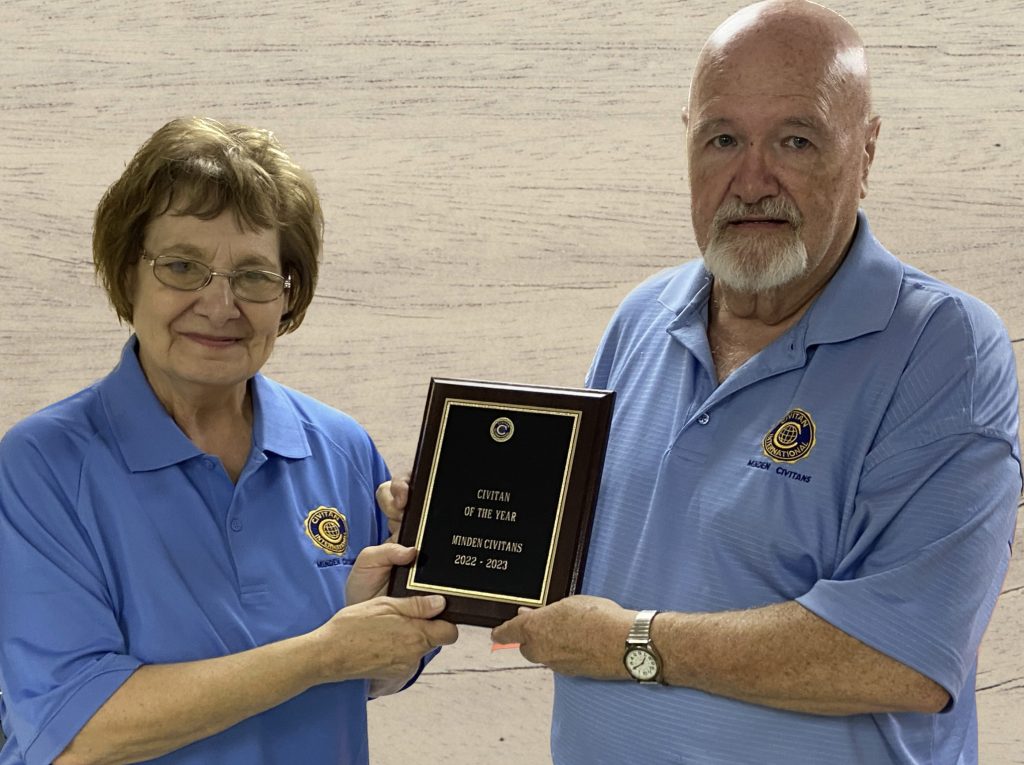 Established in 1943, the Minden Civitan Club holds the distinction of being the oldest Civitan Club in Louisiana. Committed to serving the local community, their focus primarily centers on aiding individuals with intellectual and developmental disabilities. Their core values encompass service, inclusion, respect, fellowship, leadership, and courage.
Throughout the year, the Civitan Club engages in various charitable endeavors and actively participates in a multitude of events. Their philanthropic initiatives range from assisting at the Special Olympics to the Civitan Santa drive, providing Christmas gifts for children. They contribute to the community by volunteering at the Webster Fair, organizing pageants for the Webster Fair Queen with associated scholarships, contributing to the Shoebox Ministry, and orchestrating festivities for children in the special education program. Additionally, they sponsor athletic teams, showcasing their extensive community involvement.
As part of their membership drive, the Minden Civitan Club has scheduled a golf tournament at Pine Hills Country Club on October 14. The event welcomes members of the community to witness and engage with the impactful work carried out by this dedicated service club. For more information, contact Roger Grubbs at (318) 422-7564.